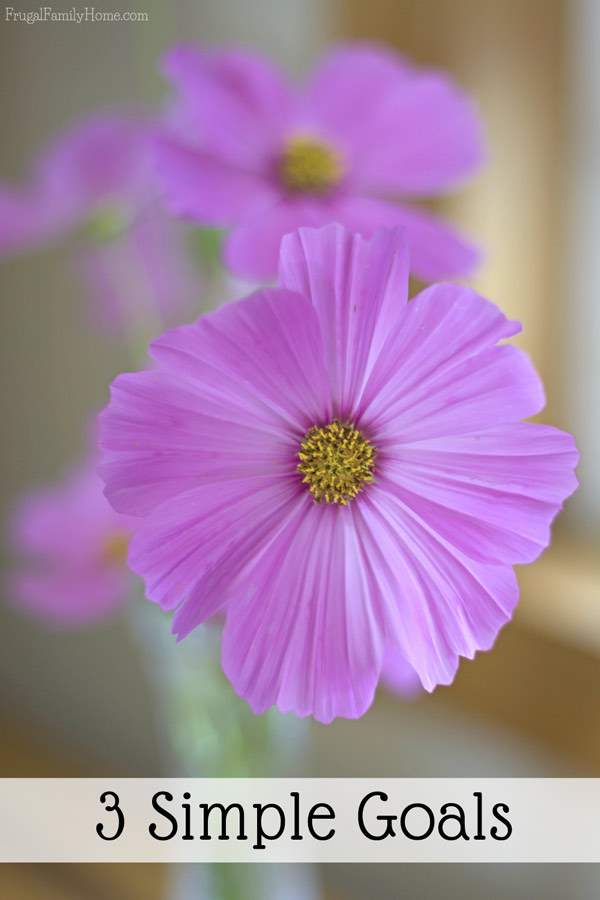 I feel like I did really well with my goals this past week. I didn't stick exactly to the cookie dough making, but I did get 5 batches of candy made. So I think I'll count that as a win.
I also was able to move all of our strawberry plants this week. The wind finally died down and the temperatures warmed up a bit, so on Thursday I spent 2.5 hours moving them. I think we started out a few years ago with about 15 plants. Those 15 have multiplied to over 100. It was a lot of work, but I'm glad to have it done. Now fingers crossed, they all survive.
Make Two Batches of Cookie Dough for the Freezer
We ended up making 5 batches of candy this week instead. I'm going to call this a win even though it was candy we made instead of cookie dough.
Finish Christmas Shopping
We picked up the last of our gifts this week. I even was able to get our Christmas cards ordered through Snapfish. (affiliate link) I used the coupon code JOY15 to save 50% off our photo cards and got free shipping too. There is also a coupon code, MERRY60 for 60% off store wide. Both are good through 12/6/2015 so hurry if you need to order your photo cards!
Write 3 Posts this Week
I was able to get my 3 posts written, but I had to retake a set of photos for one of them. I thought they were fine until I viewed them on the computer, which I did after I picked all the equipment up. 🙁
My 3 Simple Goals for this Week
Goal #1
Make two batches of cookie dough and three batches of candy this week with the kids.
Goal #2
Wrap the presents we purchased and address the Christmas cards as soon as they arrive.
Goal #3
Write three posts for this week. It's hard to get motivated to sit down and work when there is so much to do. I need to keep this goal on my list to keep me accountable to keep up with my writing.
What goals are you working on this week?
[signoff]
Some of the links in this post are my affiliate links. When you purchase something through them I might make a little money at no extra cost to you. Thanks for your support in this way. You can read my disclosure policy  for more information.