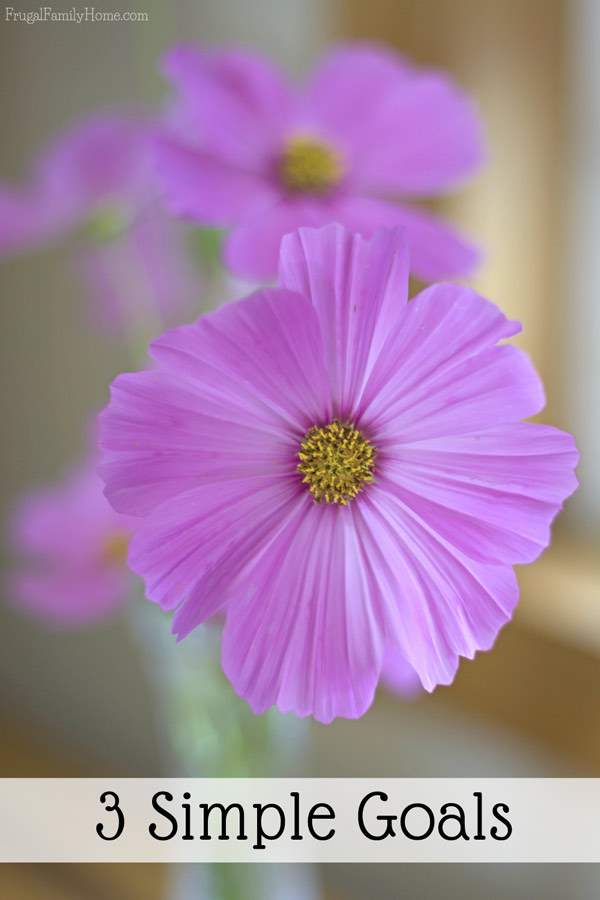 I hope you all had a wonderful Thanksgiving day. We had a great time with my sister. We also were able to get some work done in our bathroom. It's slowly coming along. We were able to build a new garden bed too.
I need to move our strawberries to a new home, away from the raspberries in the garden. I know it doesn't seem like the right time of year to garden, but I want to get the strawberries moved before spring. I'm hoping by moving them this time of year they can recover and produce well in the spring.
Finish Cleaning for the Holidays
We cleaned the kitchen and bathroom just in time for Thanksgiving.
Put Up Christmas Decorations
The kids and I had a good time on Friday putting up the decorations. It's a tradition at our house to put the Christmas decorations up on Black Friday instead of shopping.
Write 3 Posts this Week
I was able to write three posts this week and get a few photos taken for future posts too.
My 3 Simple Goals for this Week
Goal #1
Make 2 batches of cookie dough for the freezer. Each year I make my cookie dough ahead of time so I can bake around 20 dozen cookies in one day. I want to get at least 2 batches of cookie dough in the freezer this week.
Goal #2
Finish Christmas shopping. I only have to buy for my hubby and I'm done for this year. I'm wanting to get his items picked up or ordered this week.
Goal #3
Write three posts for this week. It's hard to get motivated to sit down and work when there is so much to do. I need to keep this goal on my list to keep me accountable to keep up with my writing.
What goals are you working on this week?
[signoff]