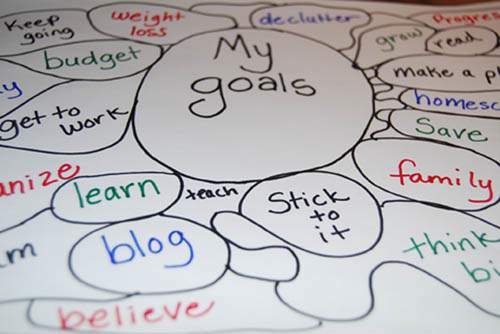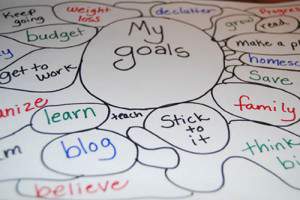 Obstacles are those frightful things you see when you take your eyes off your goal. -Henry Ford
This past week we were still on vacation from our homeschooling so I was able to get a lot of my planning goals done. I also started decluttering of my whole home which I will continue for the whole year. I think I have all my planning done for a while but it is nice to have a plan set up even if I don't end up following it exactly.
I am trying to plan our my weekly goals with my year-long goals in front of me each week so I can make progress on them little by little.
My goals from last week,
Finish up my goal plan and get my post up. (hopefully tomorrow)
Finish the homeschooling schedule so we will have a plan until spring break.
Finish my recycled craft project and get it posted.
Spend time with the kids and my husband doing fun stuff again this week.
Get to bed earlier than I have been. ( I was a little successful at this but still need to get into bed a little earlier)
Plan our financial budget for this next year.
Plan my posts for the next month. (have a start on this most of my posts are planned out)
Plan my 2 fitness changes I will make this next month.
Pick the books to read this up coming year. (first year of trying this out, I have gotten so many kindle book  for free I need to start reading them. 🙂 )
This Weeks Goals
Continue Decluttering the Living Room
Stick with my new cleaning schedule this week (this past week worked good so I am going to try the new schedule with our homeschool schedule and see how if it still works well for our family)
Restart our homeschooling and morning Bible time (we took a couple of weeks off for Christmas break)
Continue my two fitness changes for this month (I will be sharing about these later this week)
Drink more water (the last few days I haven't been drinking nearly enough, ugh!)
Continue gentle correction with my son (this is helping him get better control of his emotions)
Write one new post a day
Attend a webinar
Pray for others while doing my household chores
Continue reading 1-2 chapters a day in my current book (you can see my book list for this year here)
Continue working on making a plan for next months posts.
That is it for me this week. I think these items should keep me pretty busy. What are your goals for this week?
[signoff]