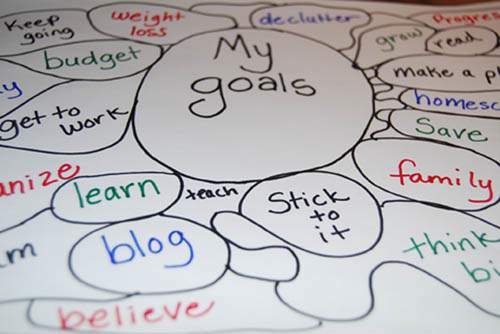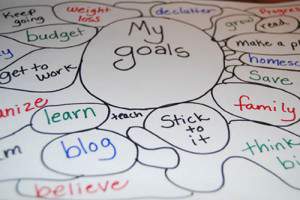 This past week I really made some good progress on my decluttering of the living room and I stuck to my cleaning schedule too. I am so happy to have been able to stick to both of these goals this week as the house is really looking much better.
Most days I read the Bible to the kids at breakfast. I had the idea of getting a dramatized version of the Bible for my iTouch so we could all listen. We have a set of the Bible on cassette tape but we don't have a cassette  player in the kitchen so we can't use those anymore. 🙁 But I am hoping to find a good dramatized version of the Bible  through iTunes so if you know of one please leave me the info in the comments.
I made some progress in some other areas too. I will have to be bumping some of my unfinished goals to next week. A few goals you will see on the list for a while as they will be ongoing. Trying to establish new habits does take quite a while, here is how I did.
My goals from last week,
Continue decluttering the Living Room
 Stick with my new cleaning schedule this week 
Restart our homeschooling and morning Bible time 
Continue my two fitness changes for this month (I will be sharing about these later this week)
Drink more water (the last few days I haven't been drinking nearly enough, ugh!)
Continue gentle correction with my son (this is helping him get better control of his emotions)
Write one new post a day ( I was able to make some progress)
Attend a webinar
Pray for others while doing my household chores
Continue reading 1-2 chapters a day in my current book (you can see my book list for this year here)
Continue working on making a plan for next months posts.
This Weeks Goals
Bible time at breakfast each day
Drink more water at least 6 glasses a day (I let this one slip a little too long)
Continue my new exercise routine each day
Pray for other while doing household chores
Write a post a day
Plan for next months posts
Continue practicing gentle correction with my son
Continue decluttering the living room
Establish a homeschooling schedule
Read 1-2 chapters in my current book off my book list
How did you do on your goals from this past week?
[signoff]