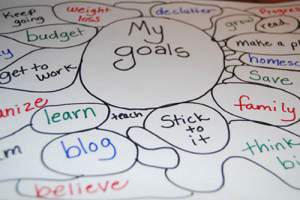 This week seemed to fly right by. It seemed we had something going on each day this past week. We found a new to us car and purchased it and our old car will be delivered to it's new owner tomorrow. I am looking forward to a new week that isn't so busy.
As far as my goals go I was able to get 6 out of 8 done so not too bad even for a busy week. I finished up the Early to Rise Challenge and tomorrow I will be starting a 30 cleaning challenge. Since it is spring I really should do some spring cleaning and this challenge will be a great way to motivate me to get it done. I am also hoping to be able to get some more planting done in the garden this week. Last week my allergies were just bothering me too much to be outside much.
Here's what I was able to accomplish this past week,
Listen to Bible CD at breakfast with the kids continue in Luke (We are almost finished with Luke)
Plan out the garden for this year (still no plan)
Plant some lettuce and radishes in the garden (nothing new planted this week)
Continue Early to Rise Challenge and blog about it (finished this challenge)
Try a new recipe
Cook some ground beef for my freezer cooking this week ( read about my freezer cooking here)
Exercise 5 times this week, I am trying some easy cross fit routines
Make a scarf with my daughter
Goals for This Week
Continue with our Bible CD's at breakfast, we will finish up Luke this week.
Plan out the garden
Plant some radishes and lettuce in the garden.
Post the recycled craft for this month
Post an update on my yearly goals
Start my spring cleaning with the 30 day cleaning challenge and blog about it
Continue my exercising 5 days a week, I think I will continue the cross fit routine this week
Try a new recipe
Finish reading Lead Your Family Like Jesus
What's your goal plan for this week?
[signoff]