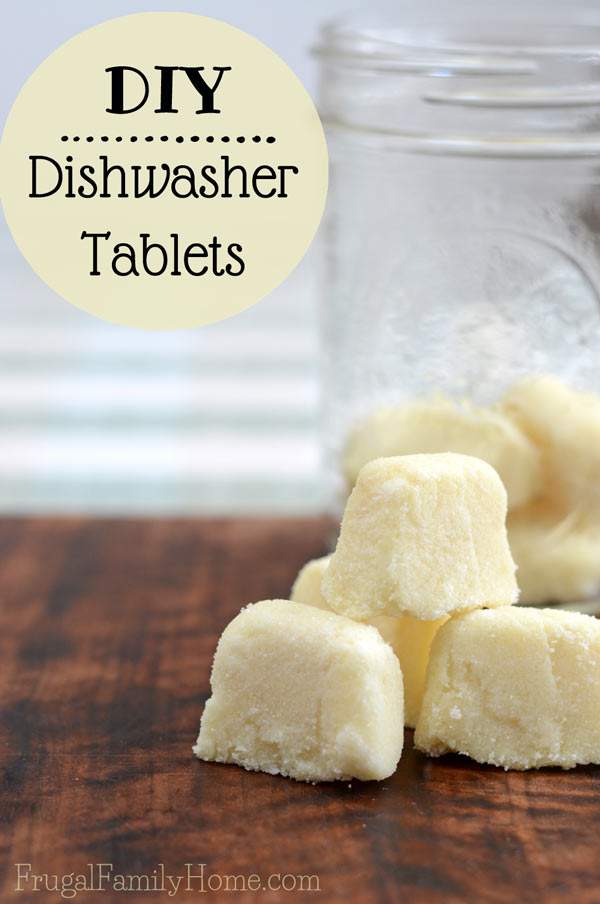 Just recently we purchased a new dishwasher. Our old dishwasher, that was 15 years old, quit working. We figured out what was wrong, but since the parts were going to be about 1/4 the cost of a new dishwasher we opted to take the plunge and purchase a new one.
A while back I did a comparison of the cost of dishwashing gel verse dishwashing tablets. The gel won out costing much less. But when we purchased our new dishwasher it was recommended, by the manufacturer to use either powdered dishwashing detergent or tablets. And to avoid dishwashing gel.
The tablets can be really expensive. When I can get them on sale they still end up costing about $.16 per load. If I can't find them on sale with a coupon, they can cost up to $.30 a load. That just seems way to much.
Since I had been thinking about making my own dishwashing tablets, getting the new dishwasher motivated me to give it a try. Since I had all the ingredients on hand, I whipped up a batch. I was surprised that it didn't take long at all to make the tablets.
I made a video to show just how easy it is to make these dishwasher tablets.
Ingredients you'll need to make the DIY Dishwasher Tablets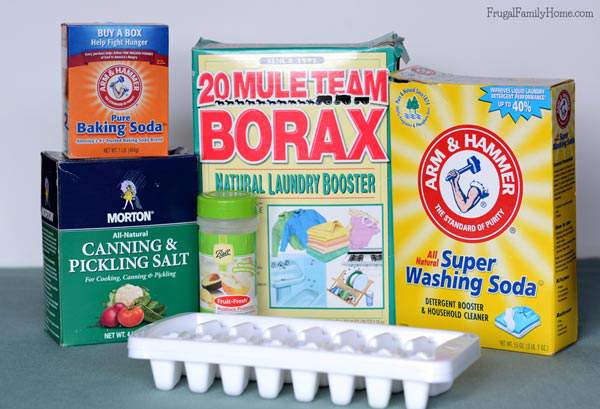 Borax Laundry Booster (affiliate link)
Arm & Hammer Super Washing Soda (affiliate link)
Ball Jar Citric Acid (affiliate link)
Epsom Salt (affiliate link)
Baking Soda
Lemon Juice
To Make about 12 Dishwasher Tablets
1/2 cup Borax
1/2 cup Washing Soda
1/2 cup Epsom Salt or Kosher Salt
1 Tablespoon Baking Soda
1 Tablespoon Citric Acid
4 Tablespoons Lemon Juice
Mix the borax, washing soda, salt, baking soda and citric acid in a large bowl with a spoon. Be sure to break up any lumps. Add in the lemon juice and stir. The mixture will fizz a little, just keep stirring until all the dry ingredients are moist. The mixture should be like wet sand and stick together well when squeezed in your hand.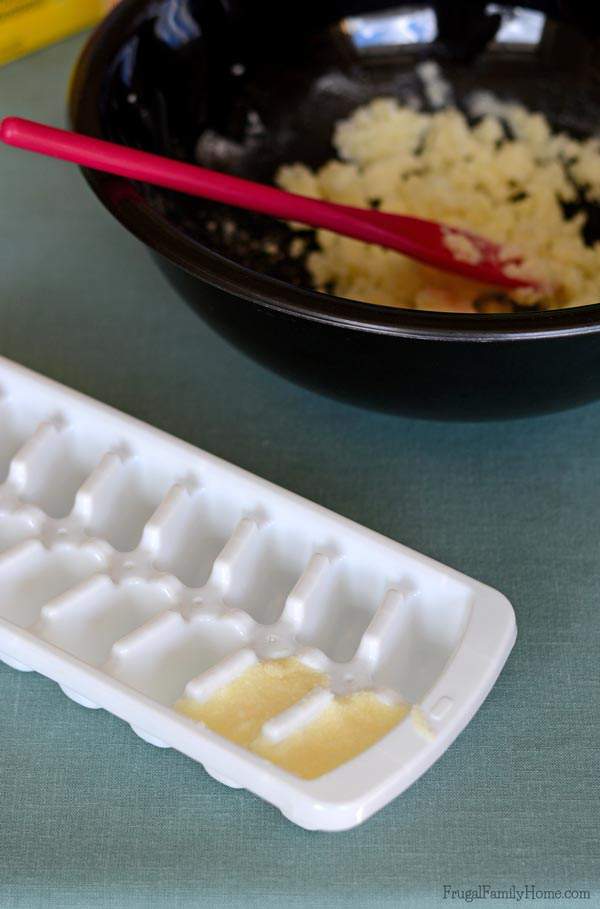 Pack the mixture into a mold, I used an ice cube tray. I have fairly large ice cube trays, this batch makes 12 cubes for me. You might get more or less depending on your mold size.
Let dry for about 24 hours then pop the dishwasher cubes out of the mold. Let dry completely if they are still a little moist. I let mine sit in the mold for three days, then removed them from the mold and let them sit until good and dry on the counter. We do have a lot of humidity here, so that could be the reason they took so long for mine to dry. Store in an airtight container and add one to the dishwasher detergent compartment to use.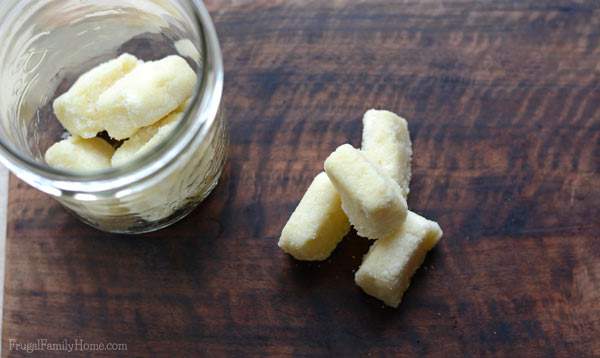 I'm really happy with how well these tablets work. The cost per tablet is about $.07. By making these at home I can save about 50% more, than the commercial dishwasher tablets even with coupons and a sale. The little time it takes to make them is really worth it. The biggest amount of time was the time it took them to dry.
Next I'm going to try the homemade powdered dishwashing detergent to see how I like it. Although the dishwashing tablets sure are nice to use. With the tablets, you also don't have to worry about adding too much detergent, since they are pre-measured.
Have you ever tried making your own dishwashing tablets before? If you have how did they work for you? Did you like them as well as the store bought ones?
[signoff]
If you haven't already be sure to subscribe to my You Tube Channel, click here to subscribe.
Other DIY Projects You'll Love
Foaming Hand Soap
Make Your Own Fire Starters
DIY Vanilla Coffee Soap