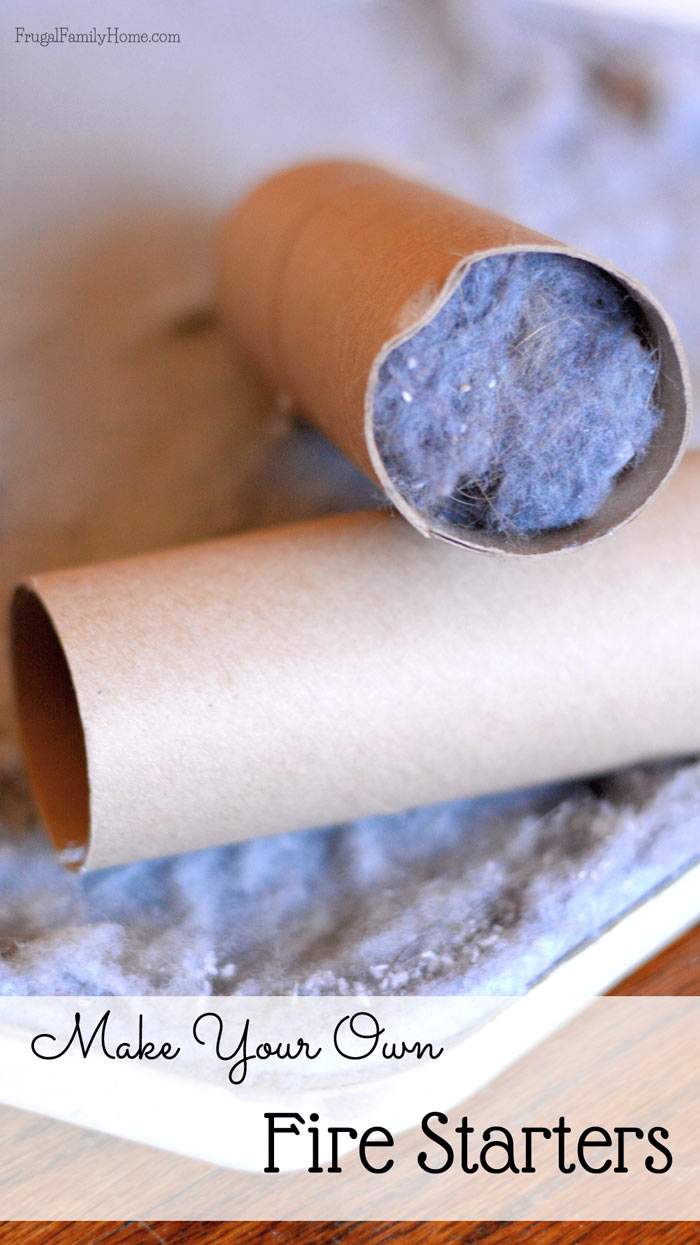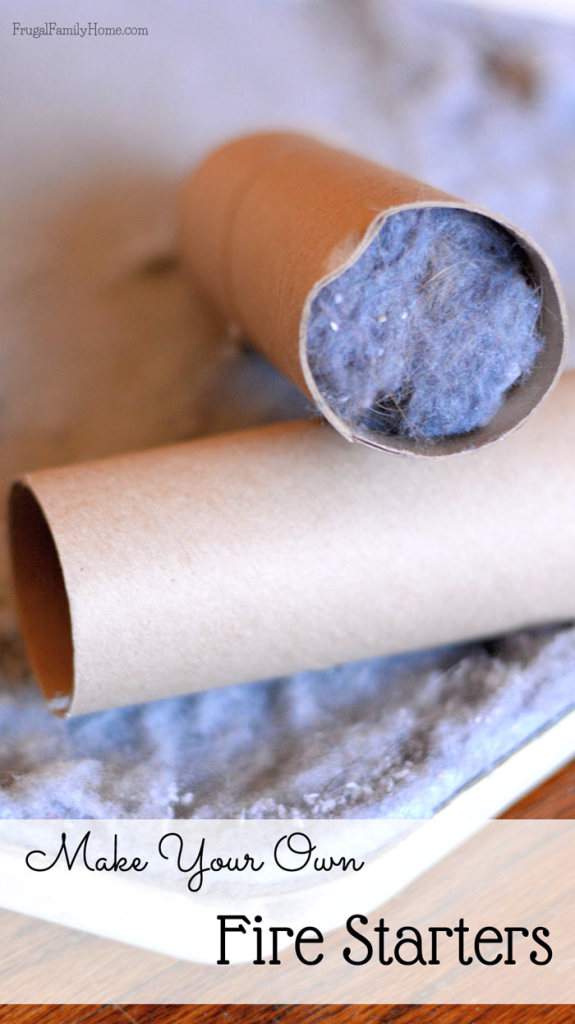 Heating the house can be expensive in the winter months. That's why we have a wood stove to heat our home. It makes a nice cozy warmth throughout the house without breaking the budget.
But sometimes getting a fire going can be hard. I know my parents purchase fire starters to make getting a fire going just a little easier. But what if you could make fire starters, with two items you already have a good supply of?
Two Item Fire Starters
I make our fire starters with two item we usually just throw away or recycle. I'm sure you do the same at your house too. It's really easy to make these fire starters, you only need an empty toilet paper tube and lint from the dryer, to make them.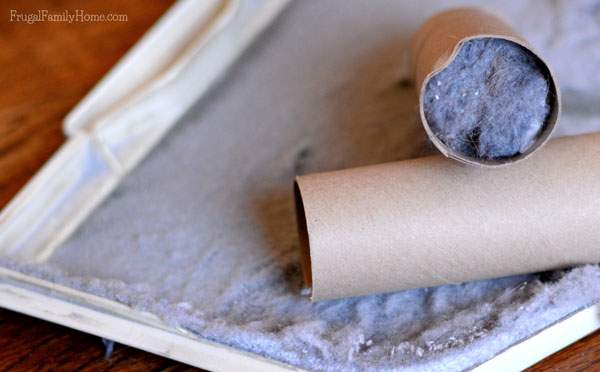 Yes, that's it just two little items to make your own fire starters. I can't remember where I learned to make them. I'm thinking it must have been in The Tightwad Gazette (affiliate link), since I've been making them for years now.
Find more DIY Ideas by clicking here.
Easy to Make and Store Fire Starters
To make the fire starters easier to make, I take our empty toilet paper tubes and place them into a container on the back of our dryer. Then when I'm cleaning the lint trap of the dryer, I just stick the lint right into the empty toilet paper tube. Once the tube is stuffed full, I move it to the storage box near the fireplace.
My storage box is really high tech, it's an old shoe box with the lid. I hide it under our china cabinet, so it's out of sight. I can store about 16 fire starters in it, without it being too bulky and in the way.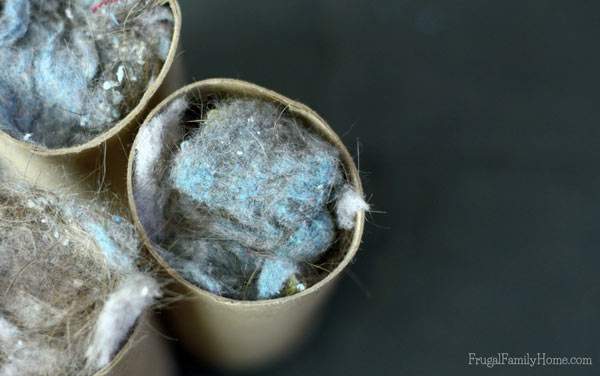 If you like this storage idea but it's not going to be concealed like mine, wrap the shoe box in some inexpensive wrapping paper from the dollar store. It will make it blend in. Or if you can find a nice basket with a lid or photo storage box those would work well too.
If you burn wood like we do for heat, don't buy fire starters. Make your own out of items you are already throwing away. Then give yourself a nice pat on the back for finding a way to save money.
What do you heat your home with? Gas, electric, wood, or oil? How do you save on your heating costs?
PS, these are also great for taking camping with you to get your campfire started too.
More Great Ideas You'll Enjoy