I really like to have lip balm on hand but those all natural lip balms can be a little expensive for the amount you get in a package. But making lip balms at home isn't hard at all and it only takes a few ingredients too. Here's how to make raspberry lip balm at home in a few minutes with just a few ingredients.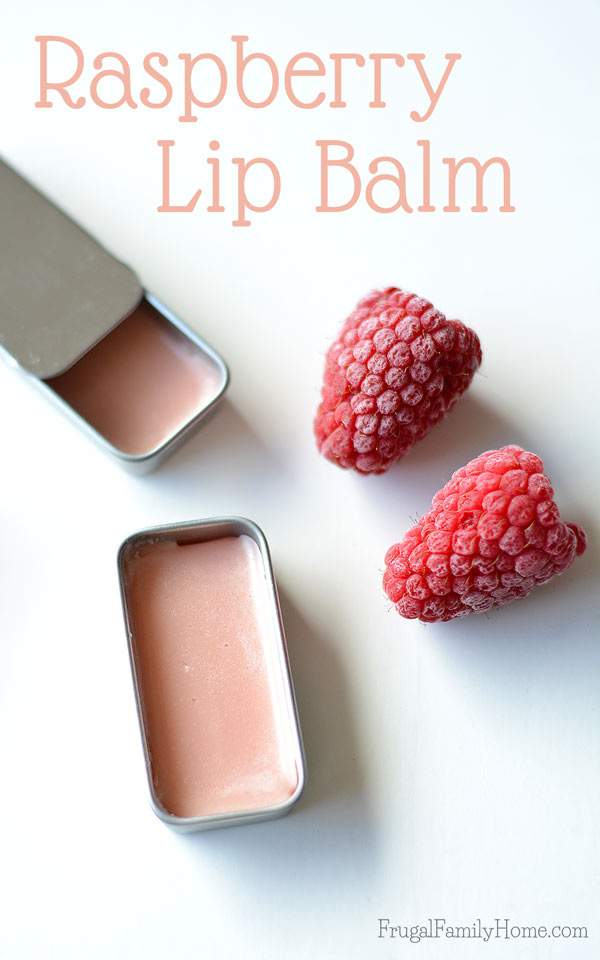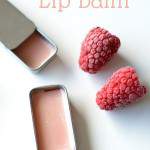 Print
Raspberry Lip Balm
Ingredients
1

teaspoon

Beeswax Pellets

1

teaspoon

Shea Butter

1

teaspoon

Coconut Oil

1/2

teaspoon

Honey

I use raw honey

1-2

drops Raspberry Flavoring

1/4

teaspoon

Red or Pink LipStick

optional
Instructions
Place the beeswax pellets, shea butter, coconut oil, and honey in a microwave safe bowl. Microwave at 10-second increments until it is melted.

Stir to combine.

Add the raspberry flavoring and the lipstick if desired. Stir to combine

Pour into the lip balm tins and let cool.
Where to Get the Supplies to Make Your Own Raspberry Lip Balm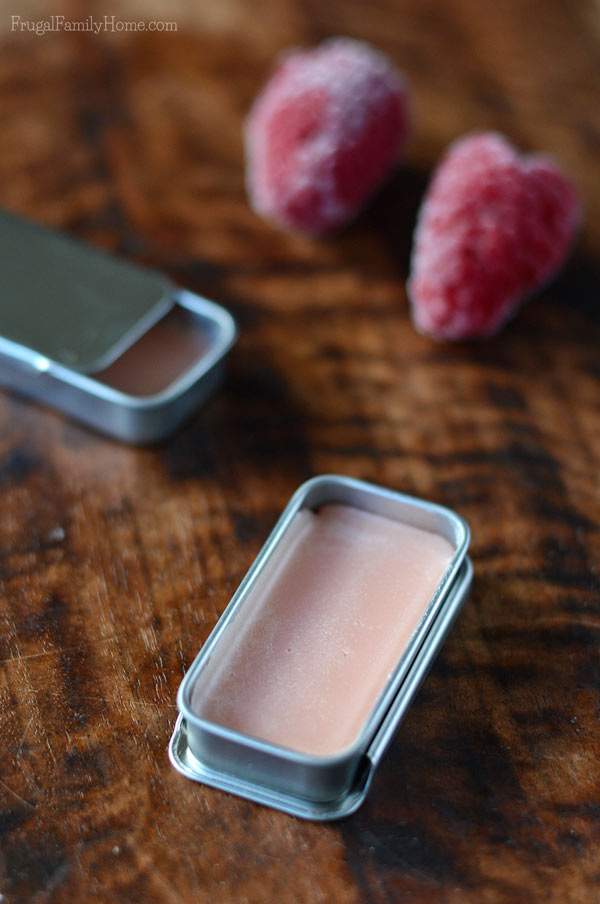 If you don't have a local place to buy the supplies you can get them all on Amazon. I love how convenient it is to purchase from Amazon and I love the free shipping too.
Here're links to the supplies at Amazon. Just so you know the links in this post are my referral links. Which means when you purchase through them I might make a little money at no extra cost to you. Thanks for your support in this way, I really appreciate it. Here's a link to my disclosure policy for more information.
Beeswax Pellets
Shea Butter
Coconut Oil
Honey
Raspberry Flavoring
Lip Balm Tins
Tips for Making Your Own Raspberry Lip Balm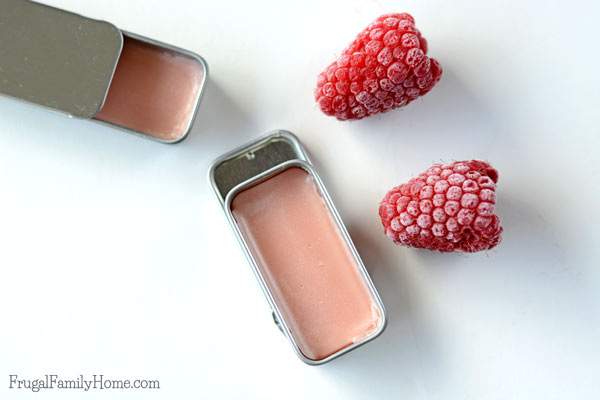 If you want to tint the lip balm, use a little lipstick and stir it into the melted oils. Don't use food coloring. I discovered the hard way that food colors will not mix in. I ruined one batch in the process of making this lip balm.
The flavorings can be strong so only add one or two drops to the first batch. Then if it's not strong enough increase for the next batches. I like just a little flavoring and since this is a small batch one or two drops is usually plenty.
Don't microwave the oils too long without stirring in between intervals. It can scorch they honey in the recipe. Play it safe and stir every 10 seconds or so.
If your microwave safe container doesn't have a spout then you'll want to use a spoon to spoon the melted lip balm into the container. I've found that pouring it from a bowl can be hard and you can easily lose some over the edge and dripping down the bowl. It also makes a mess.
Let the lip balm sit on a flat surface while hardening and don't touch it until it's firm. If you touch it before it hardens it won't have a nice smooth surface, it will be bumpy instead. Let it sit and fully cool before handling it.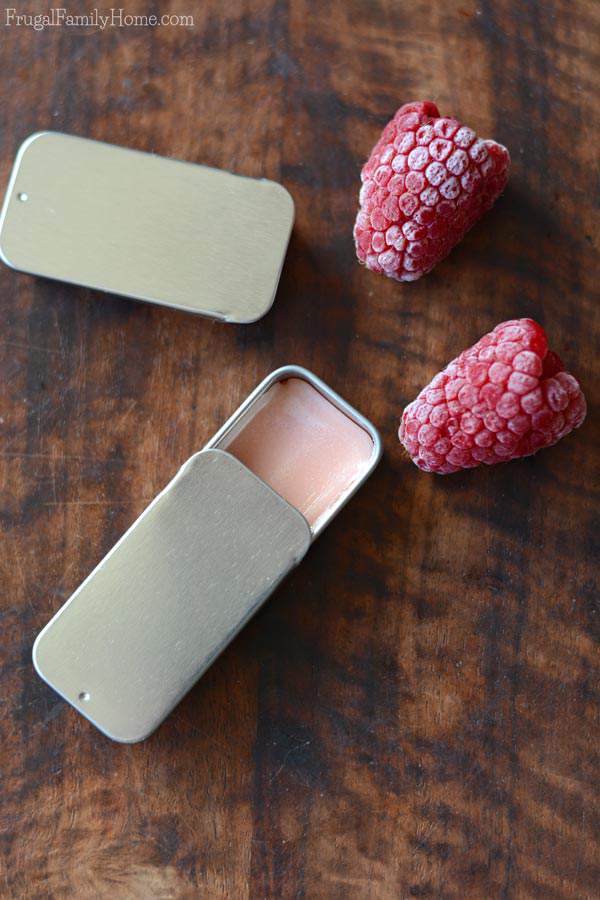 That's how to make your own raspberry lip balm. It only takes a few ingredients and a few minutes to do. These also make great gifts to give. If raspberry isn't your flavor check out my honey lip balm recipe too.
What beauty recipes do you make at home instead of purchasing them?
[signoff]
If you're looking for another recipe to use the leftover shea butter in try my Whipped Body Cream. It works great and only takes two ingredients, one being shea butter.