This time of year, is the time of year that you might go to leave your home and find a long green vegetable at your door step. Zucchini plants seem to produce quite prolifically so chances are you are going to be offered some if you have a gardening friend or neighbor. Today I'm sharing how to store up the bounty you may grow or receive for the winter.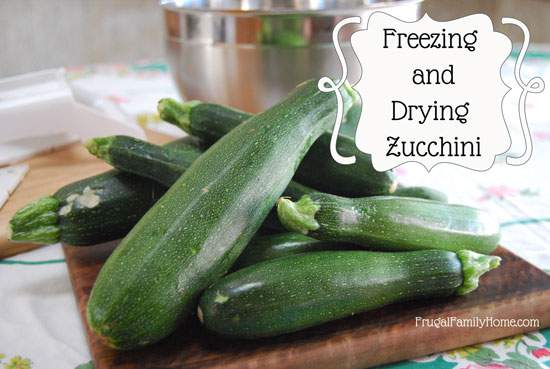 Freezing Zucchini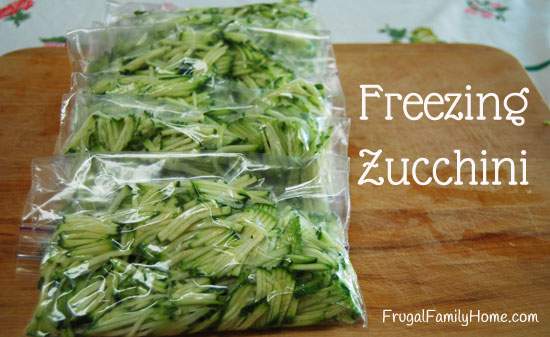 Freezing zucchini is really quite easy. I prefer to shred the zucchini so it is ready for recipes after it thaws. This is great for those oh so big zucchini you might find in your garden or be given. If the zucchini is especially large, I like to cut it in half and then scoop out the seeds out of the middle and shred the rest. I leave the skin on but if you have any green-a-phobics at your house it might be best to peel them first. It's easier to sneak it into a recipe that way. 🙂
Once shredded I package the zucchini up into 1 cup portions into sandwich sized bags, then place those bags into a gallon sized bag to help protect them from freezer burn. I find the 1 cup portions work the best for the recipes. It's also a small enough amount so it will defrost more quickly too.
To use in a recipe just thaw and then drain off and extra liquid and proceed with the recipe just as you would use freshly grated zucchini.
Dehydrated Zucchini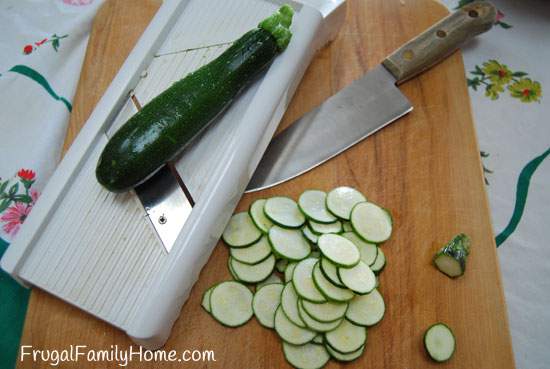 To save on freezer space I have started dehydrating zucchini so I can store it in my pantry. I prepare the zucchini a couple of ways before I dry it. For soups and stews, I like to slice the smaller sized zucchini and dry. These work great to throw into the soup to add to the variety of vegetables that are in my winter soups. They plump up and usually stay in tact.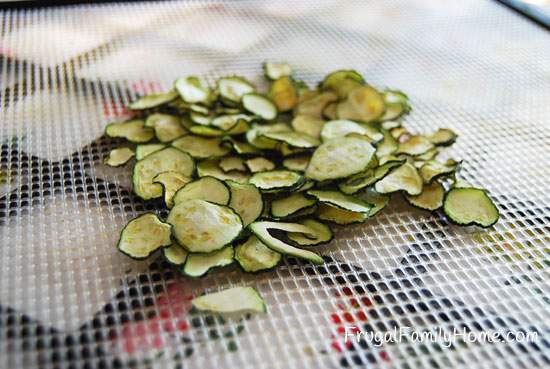 You can also add some garlic powder or garlic salt to the zucchini circles before you dehydrate them to make zucchini chips. I made these once, my family ate them but they weren't a big hit like the kale chips. So I haven't made them again. If your family loves zucchini you might give making zucchini chips a try. If they don't like them you can always add them to soups or stews.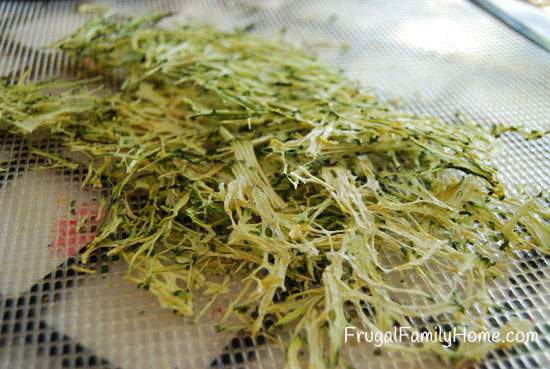 For breads, muffins and generally adding zucchini into a recipe to pump up the nutrition value, I like to use dried shredded zucchini. To prepare the zucchini for the dehydrator I just shred and then measure out 4 cups onto each tray and dry. The shredded zucchini shrinks down so much after drying it can be hard to know how much to add to a recipe if you didn't measure before hand.
Once its dried I place it into a bag and label with the amount of zucchini that is in each bag before it was dehydrated. So I know if my recipe calls for 2 cups of shredded zucchini and my dried zucchini bags says 4 cups, I know I need to use half the bag to have the correct amount. I don't rehydrate the zucchini before adding it to baking recipes. I just add it dry and make sure to add a little extra liquid to the recipe. The zucchini will rehydrate while baking.
If you need shredded zucchini and all you have are dried zucchini coins, just break them up and use them instead.
[signoff]
Looking for more gardening ideas? Head on over to the gardening page for more gardening ideas and inspiration. 
Zucchini Recipes
If you need a few zucchini recipes to use all the zucchini you are getting out of your garden or on your door step in here's a few to try,
Vegan Zucchini Bread-From Vegan Homeschool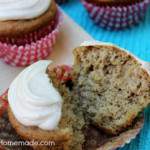 Zucchini Cupcakes with Caramel Frosting-From Hoosier Homemade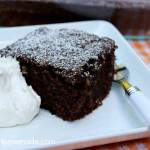 Chocolate Zucchini Cake-From Hoosier Homemade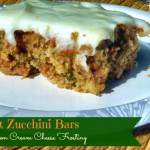 Carrot Zucchini Bars with Lemon Cream Cheese Frosting– From Fabulessly Frugal
Chocolate Zucchini Bread-From Frugal Family Home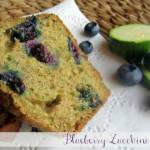 Blueberry Zucchini Bread-From Fabulessly Frugal
Zucchini and Garbanzo Bean Ragout-From Living a Frugal Life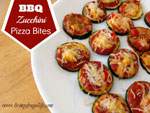 Zucchini Pizza Bites-From Living a Frugal Life
This post is linked up at An Oregon Cottage
Get the Companion Plants List
When you join the gardening email list, you'll not only get gardening tips sent to your inbox, you'll also get the companion plants list too.