We finally have strawberries. Well, at least a few here and there to eat. Just a week ago we picked the first berries from our strawberry patch and they were wonderful. My kids commented on how much better they were than the ones from the store.
The strawberries we grow or so much different from the ones available in the stores. We grow Hood and Rainier strawberries. They are a little smaller, juicier and much more flavorful than the ones from the store. The only draw back is they don't last long at all. Just a day or two and you can start to see them deteriorate. But it's so worth it to have a great tasting berry.
When we have strawberries, either the one we grow ourselves or some we went out to pick, I will make freezer jam, strawberry preserves, strawberry shortcake or all of them. 🙂 Some of the recipes call for hulling a strawberry.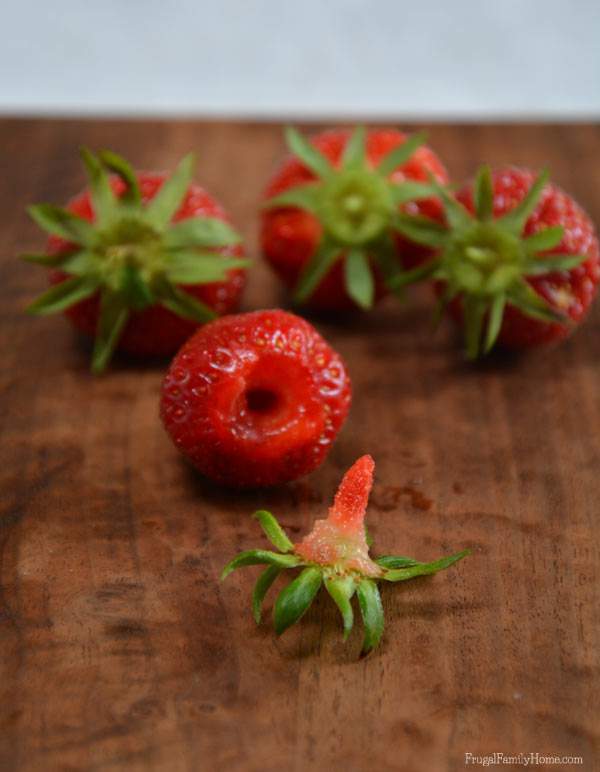 I remember hulling lots of berries when I was young helping my mom with her jam making. We had these little tweezers to cut slightly into the berry, pinch and most of the hull would come out. Here's a strawberry huller similar to what I used to use. (affiliate link) My mom didn't want me using a knife since I was just a little clumsy with a knife.
Either a knife or a huller will work well for removing the hull of a strawberry. But I've found that if I have nice ripe berries like the ones from our garden, I don't need either.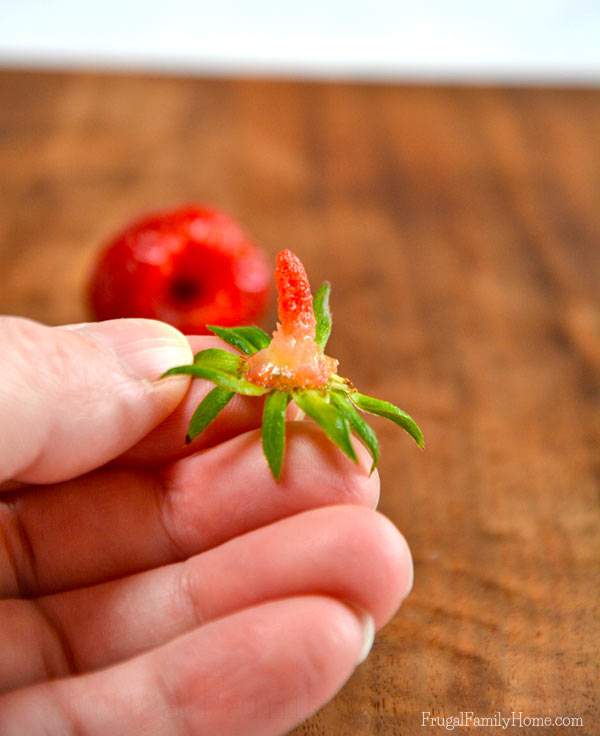 I just push my fingernail into the berry slightly, give a little twist and then pull gently on the stem. Then out comes the hull. I've found this works on ripe berries but not so much good less than ripe berries. It's really quick and easy to do and doesn't take any extra tools.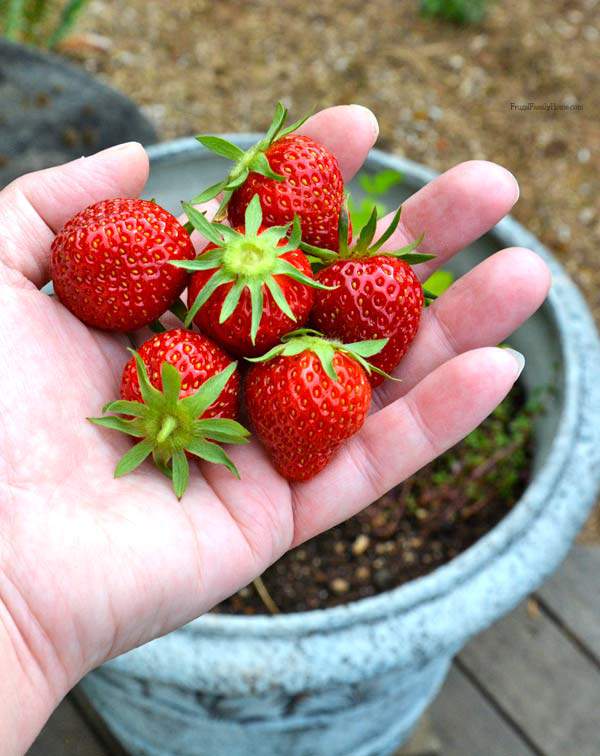 If the berries aren't quite ripened to perfection, I will use a small paring knife on those berries. I insert the tip into the berry right next to the stem, at a slight angle towards the center of the berry. Then give a twist to go around the stem and lift the stem out with the hull attached.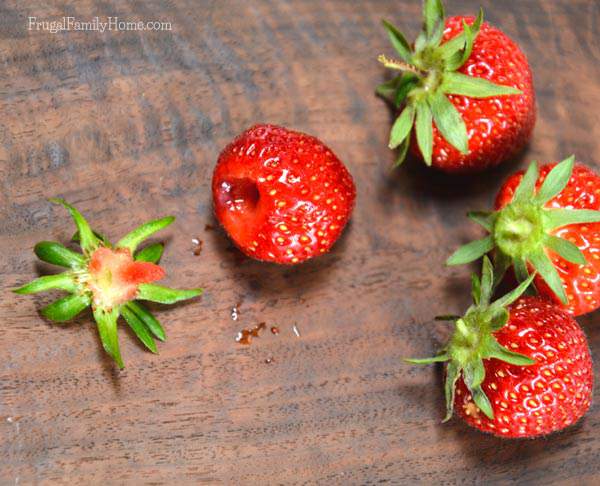 If you have kids helping that you don't want using knives the berry huller works great too. I've seen online that you can use a straw to push into the bottom of the berry up through the top to pop out the stem. So you might give the straw method a try to with kids who are reluctant to help. I find with kids if it's more like a game I can get them to help more easily. 🙂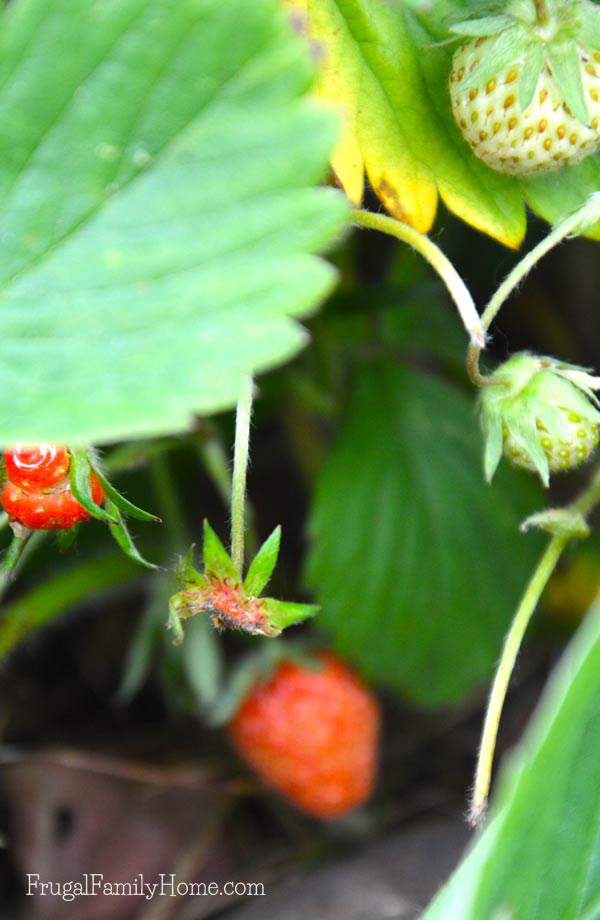 I'm hoping to have a good berry harvest this year. Last year, We ended up with 2 flats of strawberry off of our plants. But as you can see by the photo above we have competition for our strawberries. I'm not sure if it's the birds or a slug that got this one but as you can see there isn't much left.

If you garden too or want to learn more about gardening, be sure to follow my gardening board on Pinterest. I pin lots of great information about gardening to it.
What kind of berries do you grow in your garden?
Looking for more gardening ideas? Head on over to the gardening page for more gardening ideas and inspiration.
Get the Companion Plants List
When you join the gardening email list, you'll not only get gardening tips sent to your inbox, you'll also get the companion plants list too.