Even though we grow our own raspberries our yard just isn't big enough to grow all that we need. So each year I always make a plan to go out and u-pick also, to stock my freezer with berries and to make some jam.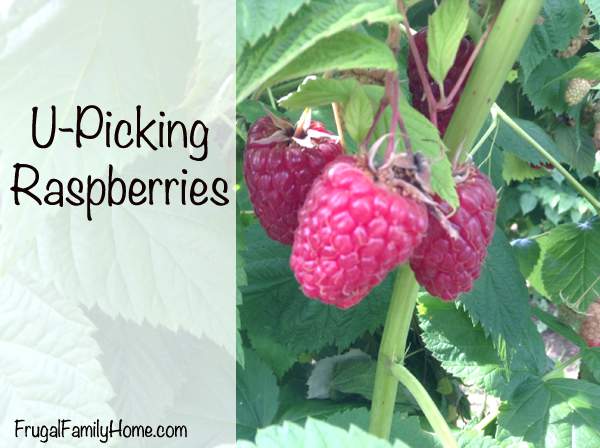 This year I went with a friend of mine on a day that was supposed to get into the 90's. Since it was going to be a hot day Burns Farm opened it's u-pick an hour early. So we arrived at 8 am to start picking in the cool hours of the morning.
We have been picking at Burns Farm for about three years now. The people are always so nice and the fields are really well-kept too. When you first pull into the parking, you are greeted by these beautiful hanging flower baskets at their farm stand.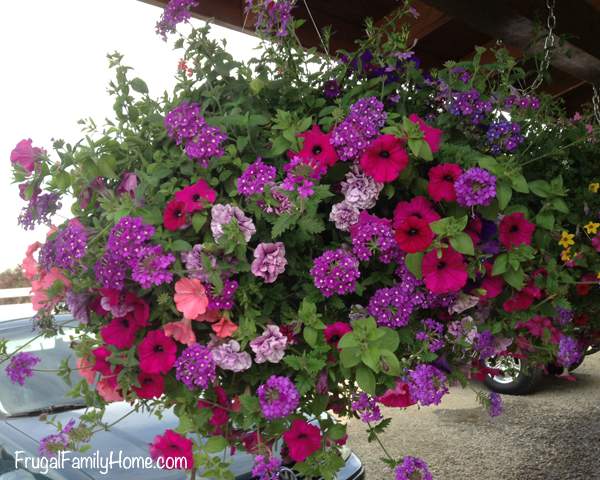 They don't have containers so we brought our own containers to carry our berries home in. But they have buckets with ropes attached to them to pick into. If you have never used one of these buckets you have to give it a try. I just tie it around my waist and then I can use two hands to pick. I love that it makes the picking go so much faster.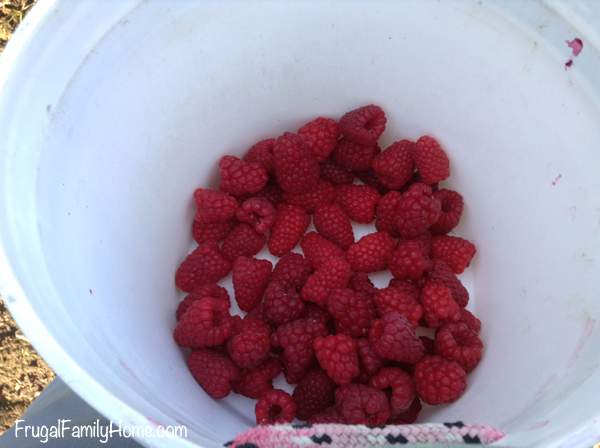 If you don't want to pick the berries yourself,  they have a great farm stand too. They had lots of berries the day we went and vegetables too.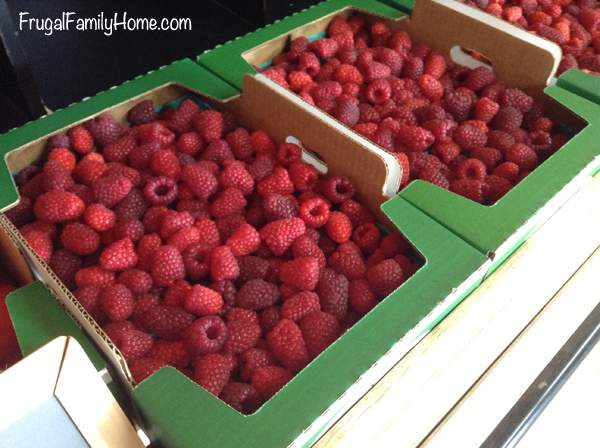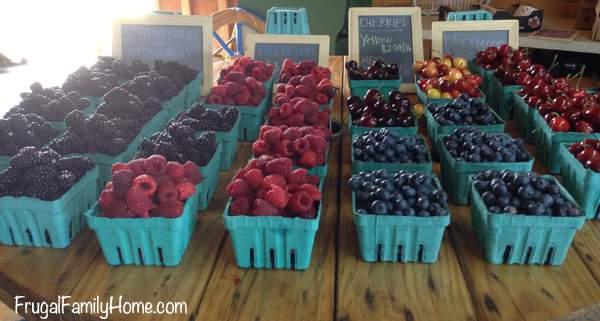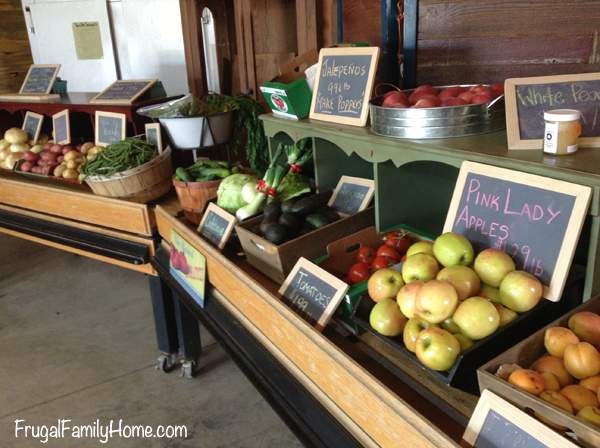 Don't those just look so good. The day we picked we were able to pick two and half flats of raspberries in about two hours. The price was good too at $1.50/lb. I put most of the ones I picked into the freezer since I had already made some freezer jam this year. We also had to eat quite a few berries too. They were so good.
If you want to find a u-pick farm near you, check out Pick Your Own, they have u-pick farms listed by state. Next on my u-pick list is marionberries. The day we went to pick raspberries they just weren't quite ready to pick.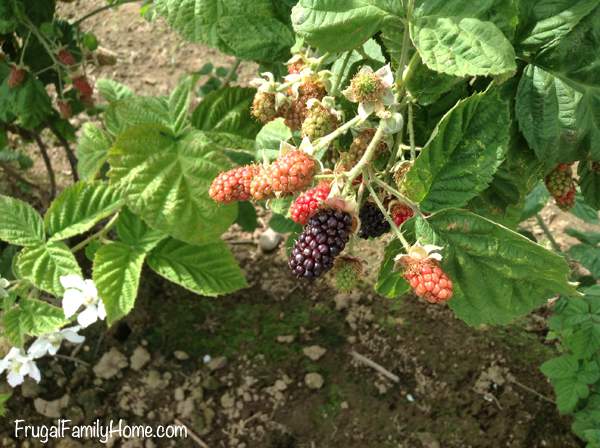 Do you have a favorite u-pick farm? What is your favorite berry to u-pick?
[signoff]
This post is linked up at,

Get the Companion Plants List
When you join the gardening email list, you'll not only get gardening tips sent to your inbox, you'll also get the companion plants list too.