Yes, I've decided to do it again this year. If you haven't been around in years past, each year I make the habit of joining other 31 dayers and write on one subject each day for the month of October. I thought long and hard about skipping it this year, but I just couldn't do it. You can see last year's 31-day series here and the previous year's series here and here.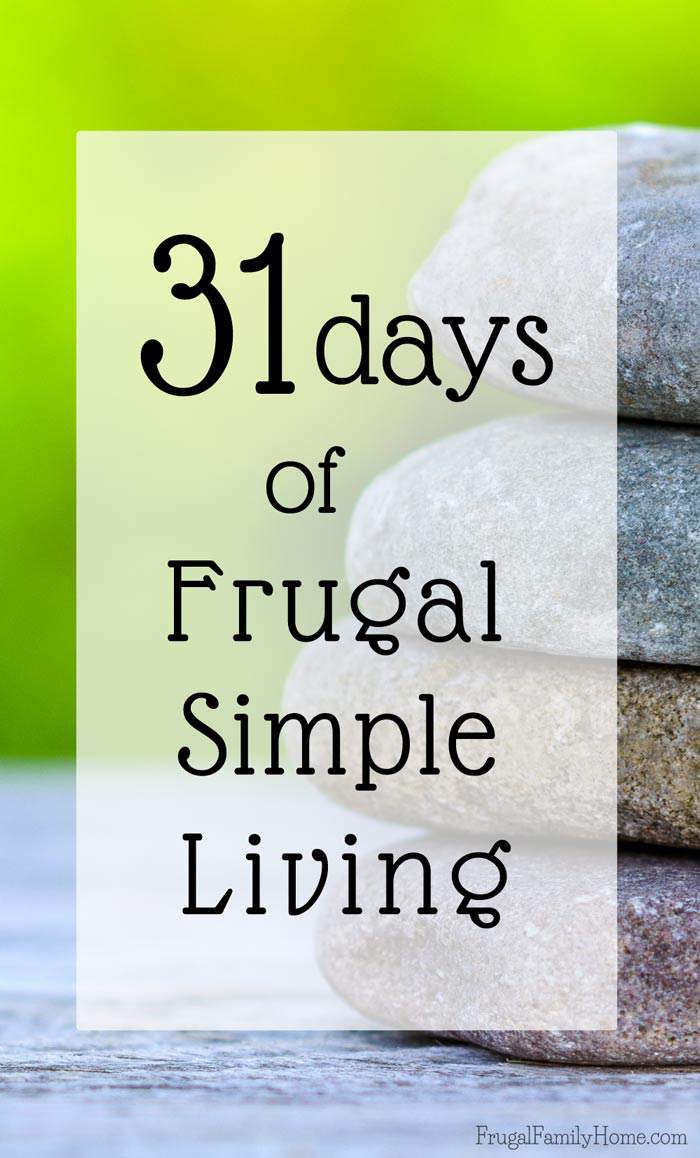 How I Decided to Write on Frugal Simple Living
When I did the readers survey and looked at what most readers were interested in, simple living was the most popular out of all of the entries. I think almost everyone wrote they wanted to read more about simple living. It's important that I serve you as the reader and that's how I picked this year's topic. I hope you will enjoy the posts I have to share over this next month.
What You Can Expect During this Series
I'll be changing up my goals from my usual ones to more simple living things I want to work on. I invite you to do the same. Each Sunday you'll be able to see what I'll be working on for the week and see how the previous week went.
I'll also be sharing something related to simplifying your menu plan each Monday. You'll find things like how to make menu planning easy, simple meals menu plan, and holiday menu planning.
Tuesdays through Thursdays and Saturdays, my goal is to give you a good meaty post with tips and ideas to implement simple living in your own life. Along with a couple simple recipes sprinkled in to add to your recipe collection.
Friday mornings, my plan is to host a live scope on Periscope and then add the recording of the scope to Friday's post in the afternoon. So if you can't join the scope live you can watch it later when it's convenient for you. I'll still be sharing the free ebooks and retail and restaurant coupons on Fridays for you too.
I'll try to include a YouTube video or two along the way. As well as a few free printables too. I'm going to add an action point to some of the posts. To help you make some changes towards a more simple life also. I hope this all sounds good to you because I'm super excited to write this year's 31-day series.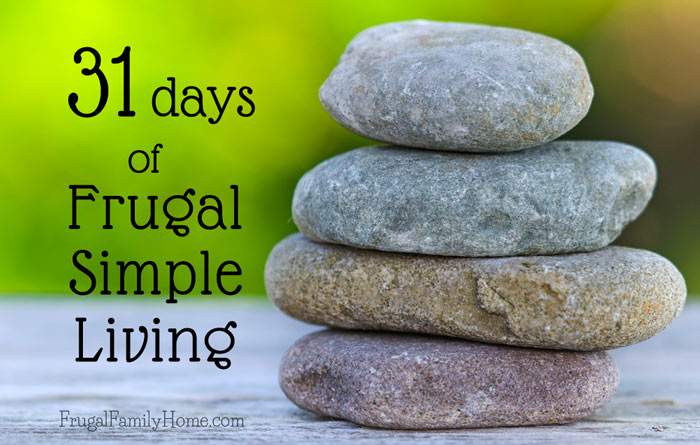 I hope you'll enjoy  working towards living a more simple life. You can find all the posts in this series by following this link.
Let me know what your biggest challenge to living a more Frugal Simple Life below in the comments or sent me a quick email.
[signoff]