Shopping Lists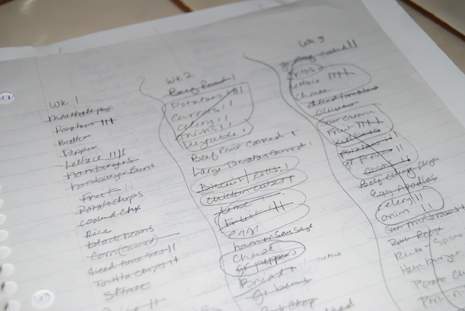 Since I talked about menu planning yesterday, today I thought I would talk about making a grocery list. When making my menu plan I usually will write down each item I need to make each meal. But before I go shopping for all of those items I will check through my pantry and freezer to see which items I already have on hand.
Then I remove any items I already have from my list, so I know just what I need to purchase. Also while I am going through my pantry and freezer I will note any items I am getting low on so I can pick those up also as I see them on sale.
Then I will re-write my grocery list in categories so they fit with the layout of my store. This saves me time in the store with forgotten items and also saves me money on impulse purchases. Did you know it has been shown the longer you spend in the store the more money you spend?
I keep telling myself I will make a master grocery list so I can just check off and write down which items I need each time I menu plan. But I have not gotten around to making one yet. Otherwise I would share mine with all of you.
Lucky for you others have so here are a few links to grocery lists or shopping lists you might like to use.
Organizing Junkie | Grocery List Template
Raising Arrows | Once  A Month Master Grocery List
Meet Penny | Frugal Pantry List
Money Saving Mom | Shopping list
How do you make your grocery lists? Do you have a master grocery list you use?
[signoff]