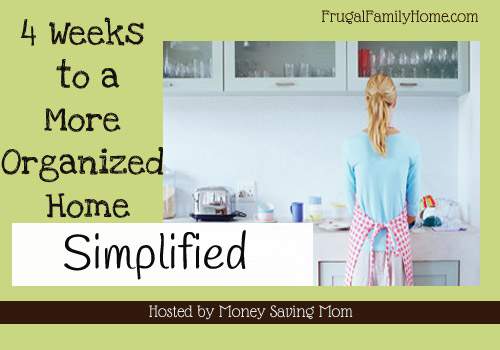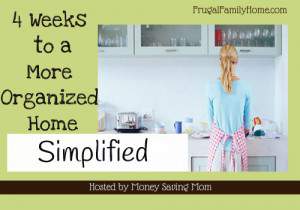 Today I was back in the kitchen to work on my cleaning. Today's assignment from Crystal was,
Get dressed in something you love, I picked a sweater again with a nice comfortable pair of pants.
Make a to do list for the day while referring to your goals for the week. I made mine up this morning it included our homeschooling, my cleaning tasks, looking over the Safeway ad and giving the doctor a call.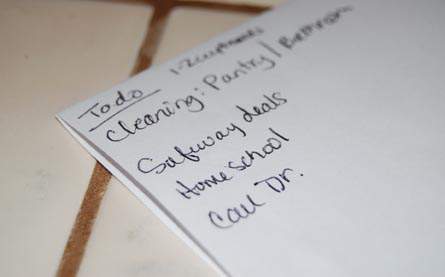 Third item was to clean the bathroom. I didn't have to clean the tub today as my husband over the weekend decided to re-seal the tub and replace the faucet. So while he was doing that he also cleaned the tub, so it was already done for me today. I did clean the rest of the bathroom.
The last item for my assignment was to clean a cupboard or two and the pantry is you have one. So I re-organized the pantry cupboards today. The dishes and other cupboards in the kitchen were fine but both of the pantry cupboard were not organized at all.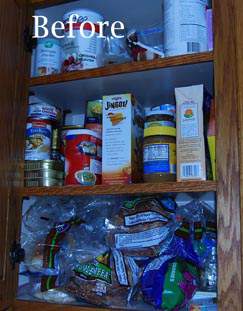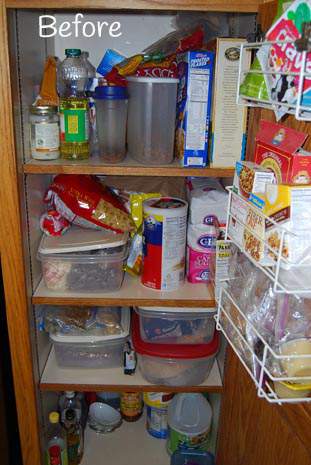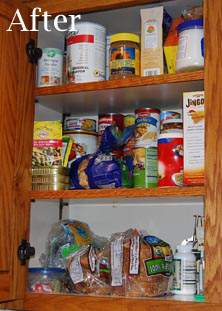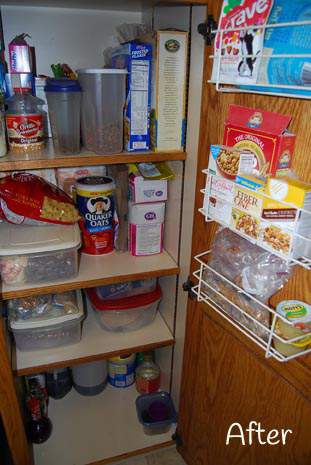 Now at least I should be able to find what I am looking for in the pantry without anything falling out on me. 🙂
How did your cleaning go for today? Did you clean out a cupboard in your kitchen?
[signoff]