Don't make resolutions this year, make goals instead.When making your new year goals set yourself up for success with these tips in today's podcast.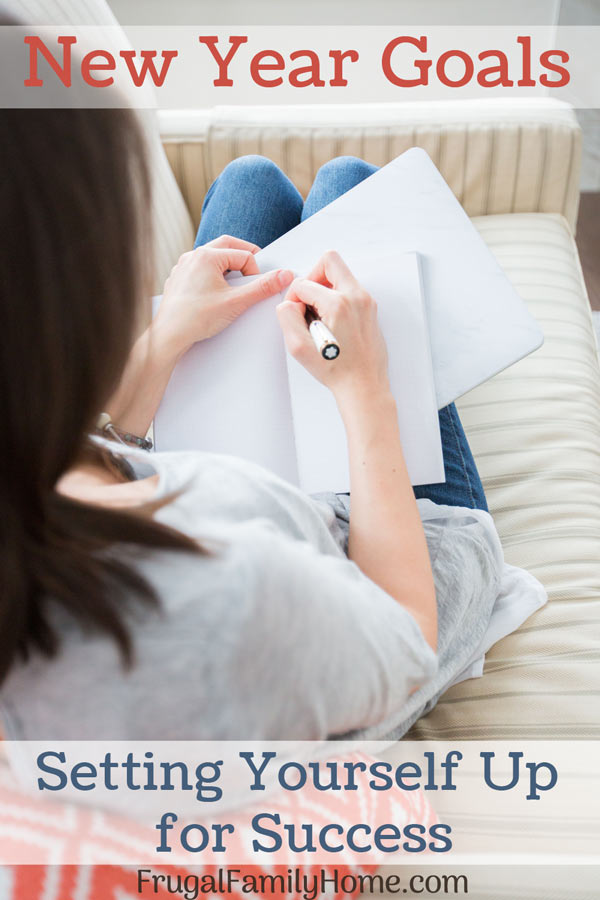 New Year Goals
In today's Podcast I'm talking about new year goals and setting yourself up for success. So this year you can achieve those goals. I hope these tips I share today can help you make good progress on your new year goals.
Have a listen…
Podcast: Play in new window | Download | Embed
Subscribe: Apple Podcasts | RSS
Show Notes…
The notes below are the cliff notes version of the podcast just in case listening to podcast just isn't for thing.
Planning New Year Goals for Success
This year instead of resolutions let's set new year goals and set yourself up for achieving and making progress on your goals.
What's wrong with resolutions…
When we resolve to not do something, it always seems to backfire. When making resolutions we are telling ourselves we want to make changes but the word resolve seems so rigid. So final and without grace.
The word resolve can make you think you are going to have to fight and uphill battle to win. And while new year goals can be hard to achieve, let's make it easier by forgetting the word resolve.
Because if you think you don't have much resolve then you'll be defeating yourself from the beginning.
Resolutions tend to fade away quickly…
When we make resolutions we work on them very hard for the first few weeks. But then we slip up and lose our resolve. Then by February you've almost forgotten what you set out this year to achieve.
But it doesn't have to be that way…
The right goals can help to motivate you to achieve them.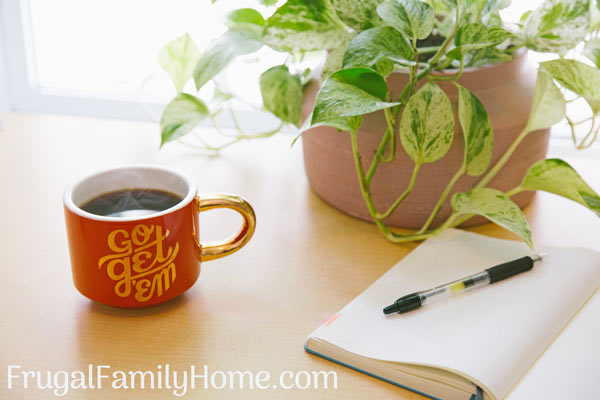 How to Plan Good Goals
Brainstorm
Brainstorm what you want to achieve this year. Write down everything. You won't try to attempt all of these ideas just get them down on paper.
Walk away from your brainstormed goals list and let it sit a few days. Think about that list before you go to bed. Let you brain work on it while you are asleep. Yes this is really a thing.
Let those thoughts percolate in your brain and on your heart for a few days.
Then pick up your brainstormed sheet and look and see which goals are most important to you.
Circle them, highlight them. But keep your brainstorming list for later.
Pick Your Goals
Make a list of 3-10 goals you want to achieve this year. Limit them to these 3-10 for now.
As you achieve your goals you can look over your brainstormed list of goals again and add a new one. Better to start out with a few goals and add more as those goals are achieved.
Now it's time to make our goal, good goals…
Be Specific with your Goals
Don't say something like I want to lose weight and get healthy. A more specific way to state that goal would be I'm going to eat vegetables 3 times a day and cut out sweets except for one time a week. So I can get healthy and lose weight.
Set a Due Date
This might be harder but set a due date for when you will achieve this goals. Take our example of eating more vegetables and reducing sweets. Set a time when you'd like to be consistent with this goal at 80% of the time by.
Be realistic and give yourself at least 12 weeks.
Break Your Goals Into Steps
Continuing with our example, the first week you might eat vegetables one time a day. And eat sweets 5 times that week. The following week you'd increase vegetables to twice a day and reduce sweets to 3 times that week. If that week went well you'd adjust again.
Little progress and little steps over time makes for lasting changes.
Make a way to Track Your Goals
Write down your goals on paper. Having goals written down makes them more likely to be achieved, than ones you have in your brain or on your computer.
Make a sheet with your goals. Then write down your goal broken down by weekly tasks and even daily tasks if needed to help you achieve them.
Use a yearly goals sheet to write down the goals you want to achieve by the end of the year.
Use a month goal sheet to write down the steps you'll take for the first month. Be sure to have a place where you can check off the tasks as you achieve them.
Use a weekly goal sheet to make a plan for each of the monthly tasks and break them down into small pieces to work on during the week.
Use a daily checklist for the tasks you need to complete that day to meet your weekly goal tasks.
Mark Your Progress
Be sure to show your work on paper. I used to hate that in math class.
But when you show your work or progress it helps to encourage you to keep going to achieve these goals you have set.
Do It All on Paper
Goals are hard to achieve, they are hard to stick to, but it's been shown when you write your goals down you have a much better chance of achieving them.
Find a Support System
Choose someone or a few people to help keep you on track. It can be someone who can check in with you weekly or daily to see how things are going. Someone you can talk to when you hit a tough spot in achieving your goals.
One word of caution…
Make sure the person you choose is a person who can truly be happy for you and wants you to achieve your goals.
Some friends can have a hard time supporting a friend who is making changes they want to achieve and can actually whether it be intension or unintentional sabotage you.
Be sure to consider who you'll get accountability help from.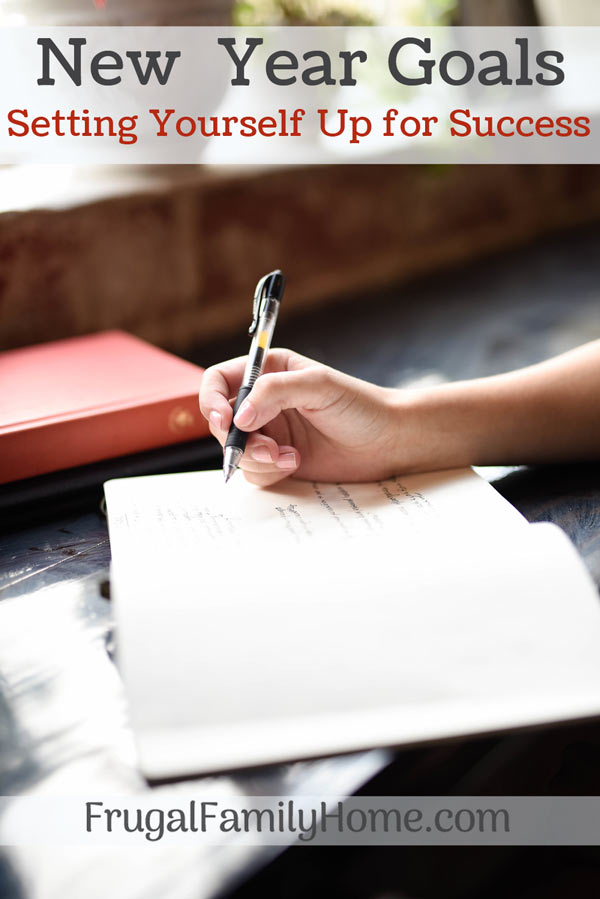 More New Year Goals help…
How to Stick to Your Goals and Achieve Them