Struggling with
What to Cook for Dinner?
Sometimes I find it is nice to be able to put down my frustrations with my weight struggle in black and white. I know last time I share about my frustration in finding out that exercising just wasn't enough to make the scale budge in the right direction.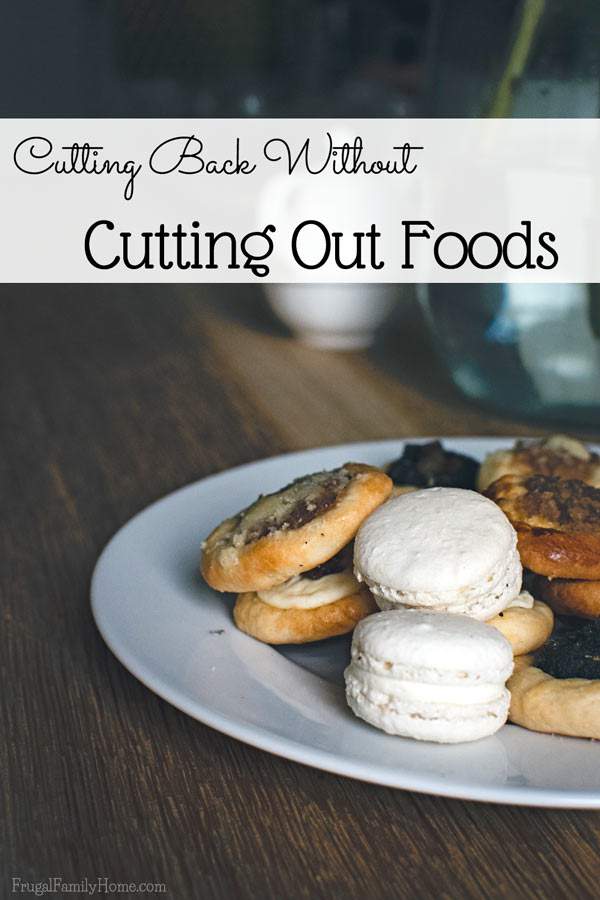 I know exercise is good for me and that's why I continue to get up every weekday morning and get my exercise in. I only wished it would have worked better to bring my weight down. But I do realize that I can easily eat many more calories than I want to or can burn off. So the weight persists.
Last time I mentioned that I was going to give cutting back on my calories a try. Not with counting calories, I have failed at that way to many times to count, instead I was going to cut my food in half. I've been working on doing just that but my progress has been slow.
You see I know myself all too well. If I decided I couldn't eat this or I couldn't eat that. I know what I would crave the most, the food I couldn't eat. Then when I finally gave in to eating them, I would go way overboard. So I knew, at least for me cutting foods out, just wasn't going to work. I had to find the right thing for me.
I've got a great accountability partner, who encourages me and until just recently, I wasn't making any progress at all. It was like one week I'd cut a few meals down by a 1/3 but never really hit the half mark. It was getting frustrating.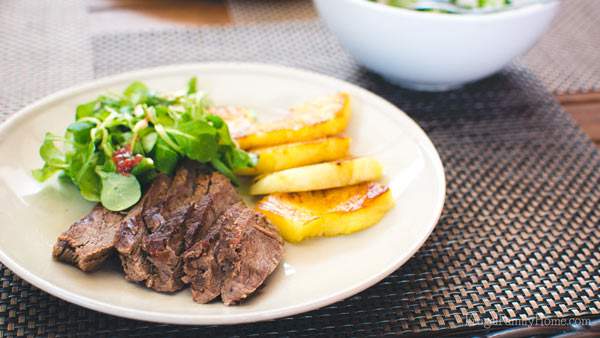 My Turning Point, of sorts
Then one morning, after I had emailed my accountability partner, it hit me that I was only going to eat half of what I normally ate at breakfast. I cut a piece of bread in half, toasted it. I also made myself a half cut of warm milk with vanilla and a little bit of sugar.
It worked! Since I only prepared half my normal breakfast, I only ate half. To my surprise I was really quite satisfied with only half as much as I would normally eat. The next day it was a little easier, since I had a half piece of bread in the bread bag to eat already to go.
I kept this going for the whole week. I was finally making progress. Then a few days later while preparing lunch for the kids and myself I realized as I was dishing out the leftovers that there was only a half serving left for me. I took it as a sign to just eat half at lunch that day.
Since that week of such great success, I've had some overeating a few times. Some mornings where I have not just eaten half, many in fact. My courage and resolves ebbs and flows. But that's all right. Balance is what I'm looking for. A lasting way of eating that feeds my body, just the right amount.
Benefits I'm Seeing
I've already noticed it doesn't take as much food to get me to full. There have even been times, that I've tried to eat the amount of food I used to but I just can't. It's way too much.
My craving for eating a second helping at each meal, is slowly disappearing. Most days at most meals, I don't even have a want for more than one serving.
I still have yet to check for any weight loss. But I have noticed that my pants are not as snug on the waist. Which is where my extra weight likes to settle.
A Few Tips for Adjusting to Eating Less
Find Someone to Be Accountable To
I can't tell you how many times I've stopped short of taking a second helping because I knew I was going to be sharing how my week went with my accountability partner. Find someone who you can be accountable to.
Set a Goal and Keep at It
Set a goal. Start small if you have to. Cut one meal in half one day a week. I know I started really small and have built up over this past year, with changes I've wanted to make. It's slow but slow progress in the right direction is better than no progress at all. If you don't reach your goal the first week or the twentieth week just keep at it. I know so many weeks when by with very little progress before I found some success.
Believe You Can Do It
I know this is the hardest tip for me to follow. I often will be a half glass empty gal, when it comes to weight loss. I think it comes from so many times of failure or just giving up. But believing in yourself is so important. If you can't believe in yourself at the start, find someone who can and lean on them until you believe it too.
Change Your Vision
This might sound strange, but serve your meals on small plates. I've read that you will automatically serve yourself less if you downsize your plate size. Using a smaller spoon to serve can cut the amount of food you serve yourself too. Also tall skinny glasses help you to drink less of your calories, than drinking from a short fat glass. It might seem like just a trick, but it may help.
What are some ideas that have helped you cut back on your eating? I'm always ready to learn new ways to stay on track and get my food intake cut back. I'm sure there are lots of you out there with some great tips to share. Leave me your tip in the comments below.
[signoff]
Just so you know, I'm not a health professional. I'm a mom who is in this battle of the bulge and I'm out to win it. I'm just sharing my thoughts, successes and failures to encourage others on their weight loss journey. I'm not giving any medical advice, just sharing my journey and hoping you will share yours too.