One of my favorite things to do to save time as a homemaker is to combine like tasks. When I can combined tasks to get more done in a shorter amount of time, I will. I love to cook, but I don't always love all the time it can take to get tasks done. When I can I will batch cook to save time.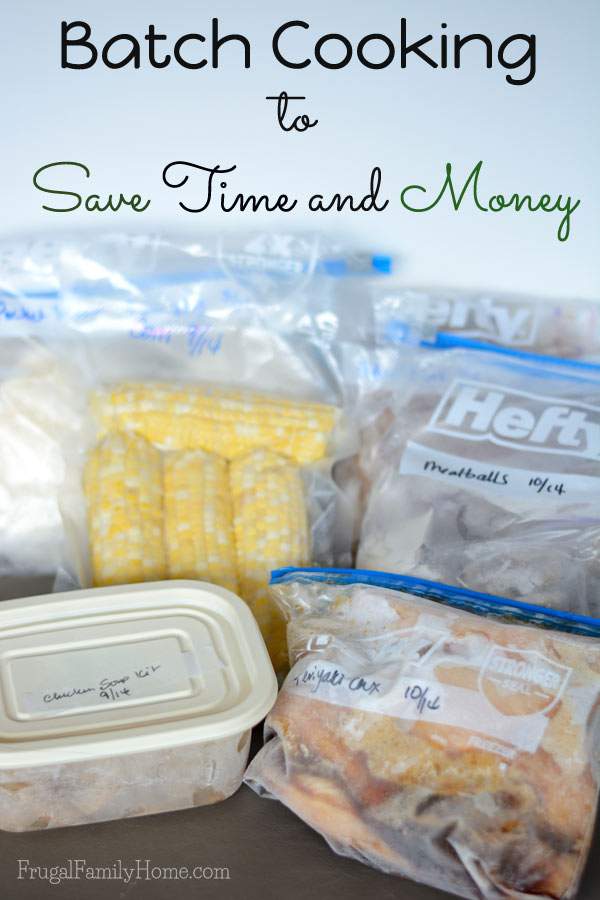 How Batch Cooking Saves Time
Batch cooking is just making more of an item to store up for future use. I will usually use batch cooking when meat is on sale at the store. I'll buy the big packages of meat that are on sale and then get them ready for the freezer.
By dealing with the raw meat, which I hate to do, all at one time, I only have clean up once instead of many times. Which cuts down on the kitchen cleaning time.
I purchase large packages of meat and then divide or prepare them for recipes. Cutting up a large amount of chicken and then having it in the meat packages ready to go, saves so much time. When I'm ready to make the dish, all I have to do is thaw the meat package and drop it into the pan. No cutting and clean up needed.
I also cook meat ahead of time for dishes. I will cook chicken for casseroles and soups. I brown 5 pounds of ground beef at a time. It saves an extra step on so many recipes I make. It's easy to drop the thawed browned hamburger into the slow cooker, add the rest of the ingredient and dinner is underway.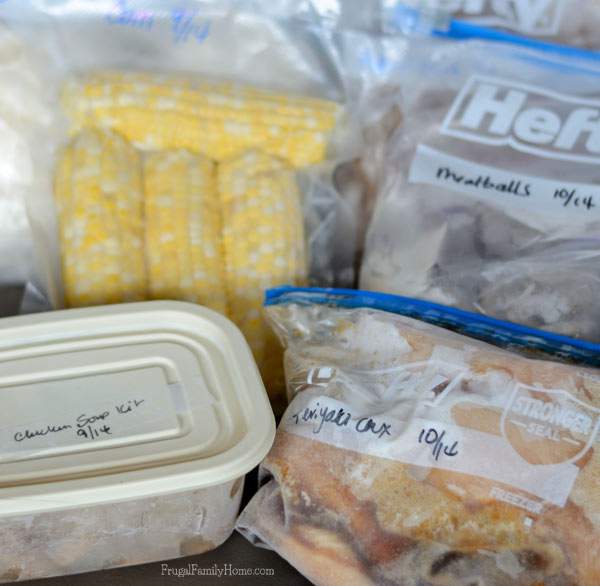 How Batch Cooking Saves Money
I used to do once a month cooking. But more often than not some of the recipe called for ingredients that weren't on sale. Driving up the cost of the meal. Being a frugal homemaker, that just didn't sit well with me. But I did love having all of those freezer dishes in the freezer.
Instead of once a month freezer cooking, I batch cook when I find the main ingredient on sale. The main ingredient at our house is usually meat. So when I find a super good deal on chicken, beef or pork, I will buy as much as I can and stock the freezer.
Most of the meals I make for the freezer are meal starters. Which are packages of meat, cut up and ready to go in a recipe. Sometimes I will add a marinade and sometimes not, it just depends on the recipe. Sometimes I will make most of the meal like when I make chicken pot pie packages for the freezer.
By purchasing the meat only when it is on sale, I save a bunch of money and we always end up with a variety of meal starts in the freezer this way.
Do you batch cook? What items do you prepare for your freezer?
[signoff]
See all the posts in this series,