When money is tight is hard to know what to do for your Valentine's day gifts. If you are feeling the pinch in your wallet and wondering what you'll do for your honey, check out these 5 frugal gift ideas.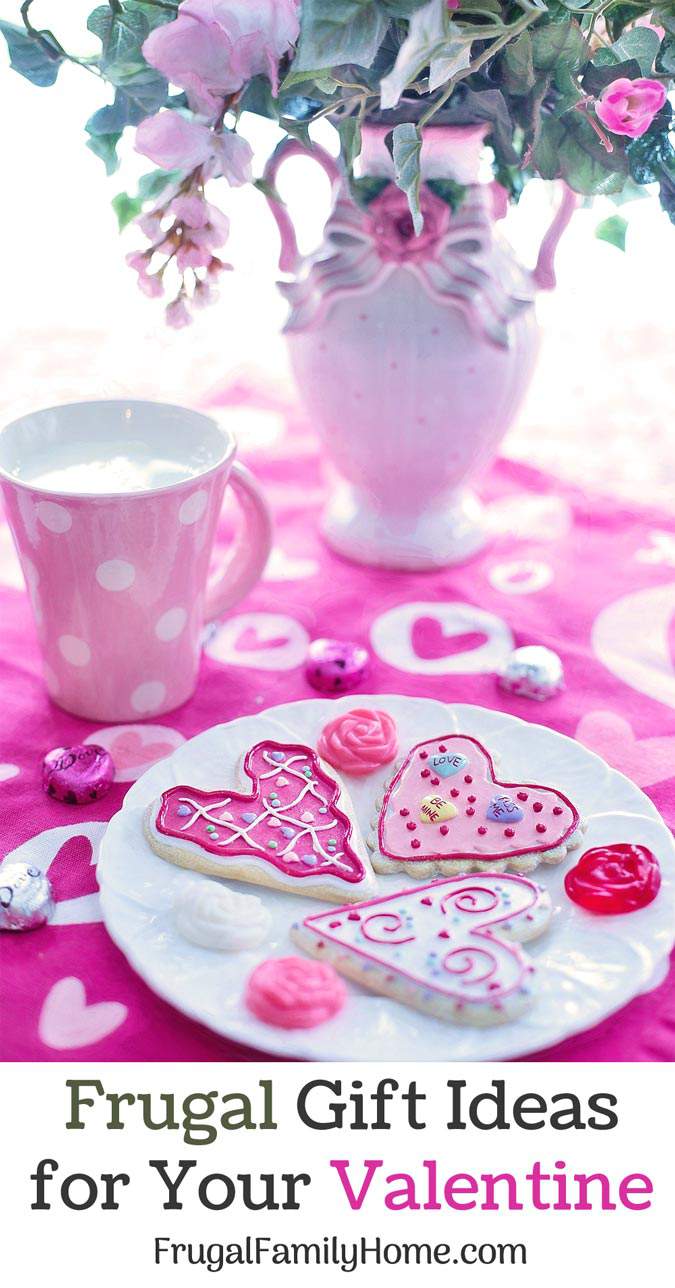 Referral links used where appropriate. Thanks for your support.
Around Valentine's day, it's easy to cave to the pressure to give the perfect gift. Flowers can be expensive and so can chocolates. Out to eat at a nice restaurant, can cost a lot too. You want to do something nice for your sweetheart but you need to stay on budget too.
These 5 frugal gift ideas can be the perfect solution to your budget Valentine's day dilemma. There are so many commercials this time of year about jewelry, chocolates, and perfume. If your heart says you want to give your sweetheart the world, but your wallet is crying, uncle. These suggestions can help.
Valentine's day gifts don't have to be expensive, it's the thought that counts. Valentine's day is a day to show that special person you how much you care and love them.
To do that you don't need to spend money often it's better to spend your time instead of money on your Valentine.
5 Frugal Gift Ideas for Valentine's Day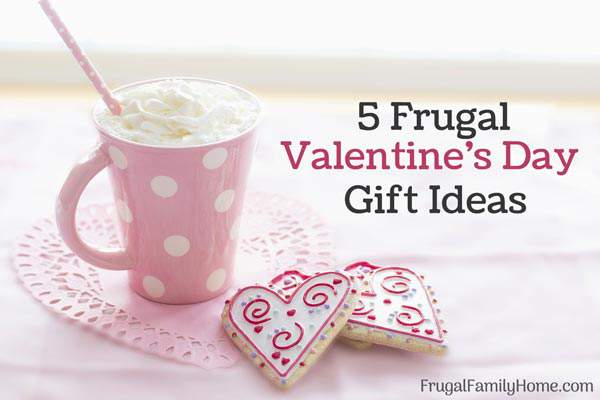 1. Give Your Valentine a Love Letter
Write a quick note or letter to express how much they mean to you. In our everyday busy lives, we don't of take the time often enough to let the other person know they are loved and needed. Valentine's day is the perfect time to let them know how much they mean to you.
2. Give your Valentine your Attention
In this modern day world of constant texts, Facebook updates, tweets and live video. It easy for everyone to sit and stare at their phones. Often the most interaction you get with your loved one might be a text or two over the course of your busy day.
Take the time to put away the distractions and connect with your sweetheart. Sit and talk face to face. Snuggle in front of a fire and have a good time connecting with one another. Pretend the internet is out and there is nothing else to do but cherish the time together.
3. Do Something Special
Make your sweetheart their favorite dinner or dessert at home. It's so much less expensive to eat at home than go out and often the food is better too.
Make a special dessert or buy one and hide it away for just the two of you after the kids have gone to bed.
Give a foot massage or hand massage to your sweetheart. Who doesn't enjoy a foot massage?
You know what the perfect special gift is because you know your sweetie. Take the time to do something special they'll love.
4. Skip a Dozen Roses and Give Just One
If you want to purchase your sweetheart a gift give a rose. When we were first married, my husband gave me a dozen roses every so often. But a dozen roses can be expensive. They don't last long either. Instead of purchasing a dozen roses, buy just one perfect rose. It will still get the message across but cost less than a dozen.
5. Give an Inexpensive Valentine's Day Gift
You can give a great gift without spending too much too. Finding a unique gift doesn't have to be expensive.
These temperature coloring changes mugs can be a great gift. Or giving a journal with the first page filled out with how much you love the person. Or a neat multi-gadget tool that will come in handy.
You could even give an inexpensive consumable gift like special soaps, a jar of fancy shaving cream, bubble bath, think about what your sweetheart uses and would love to have.
You don't need to break the bank or even spend much at all to show that special someone how much you love them. If money is tight this year, try one of these frugal Valentine's day gifts. I'm sure they will love it and you'll stay on budget too.
More Valentine's Day Gift Ideas
Sweet Treats for Valentine's Day 
Conversation Heart Cookies
Strawberry Filled Chocolate Heart Cookies
Pin it For Later