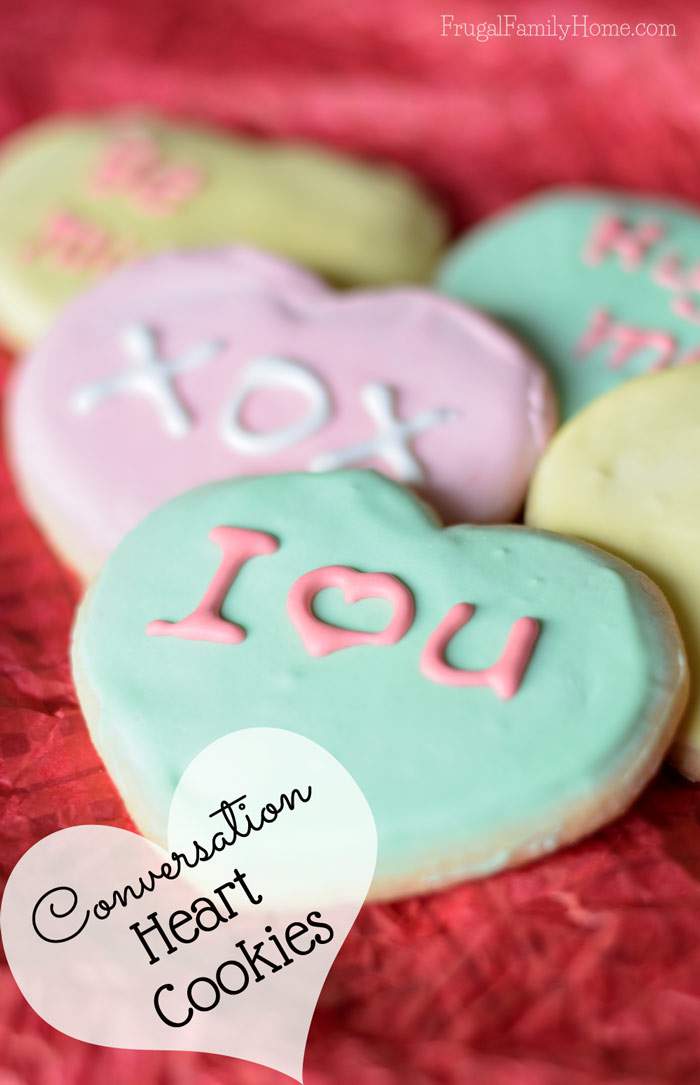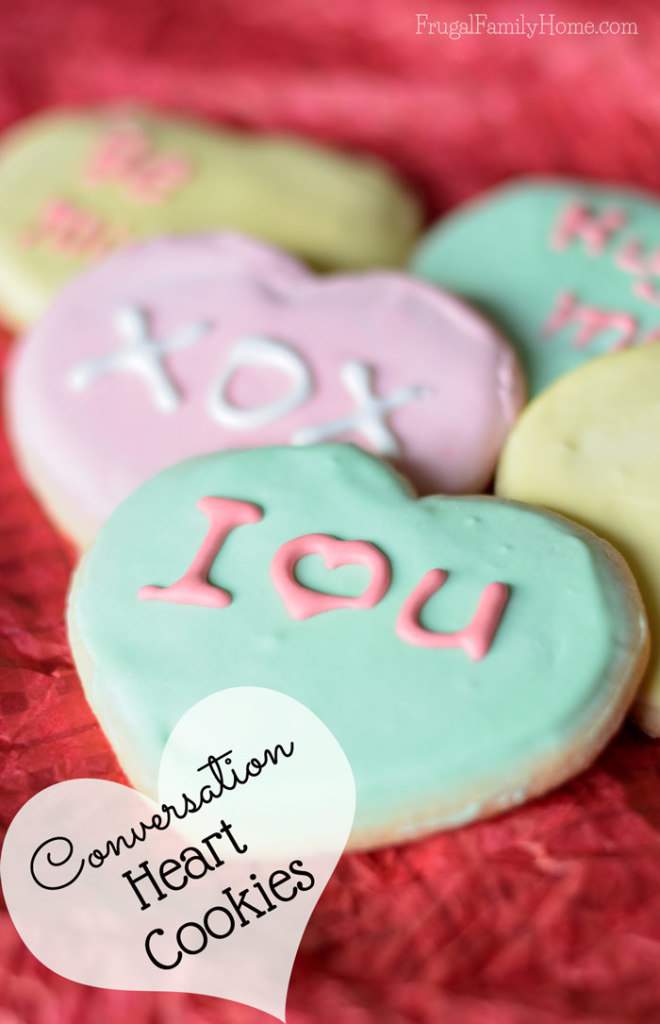 Valentine's Day is right around the corner. We don't do much for the holiday but prepare a special dinner and maybe a special dessert. This year I thought it might be fun to make and decorate sugar cookies.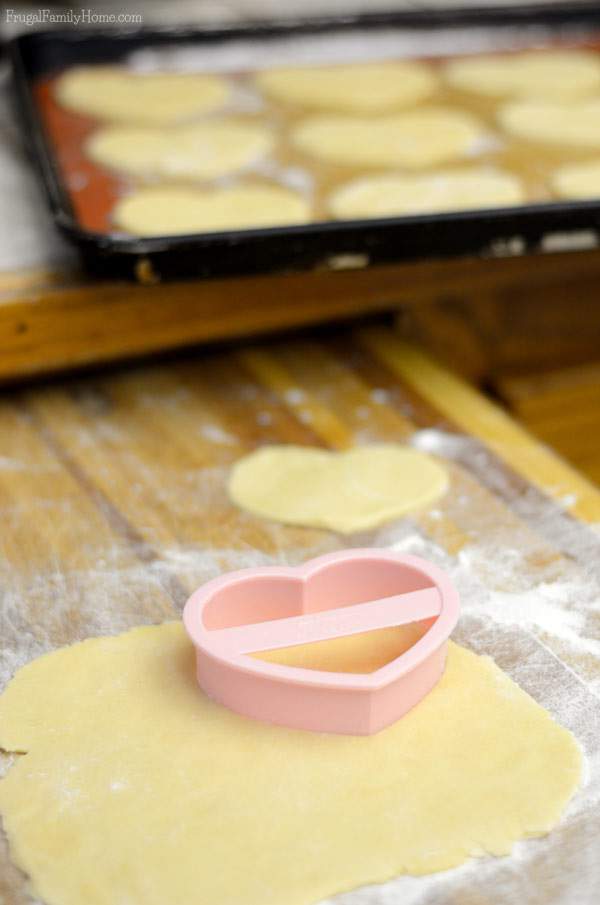 I love sugar cookies, they are so simple, but so delicious at the same time. They seem to be the perfect cookie for decorating too. What better way to decorate them than making them into conversation hearts.
I used to love getting the conversation hearts when I was a kid. My mom would always buys us a box of two of them. It was always fun closing your eyes and seeing what the next heart was going to say.
I think these conversation heart cookies would make a great gift for Valentine's day too. Make a special one for each of the kids and your hubby too. How fun would that be, they all get their very own special cookie for Valentine's Day.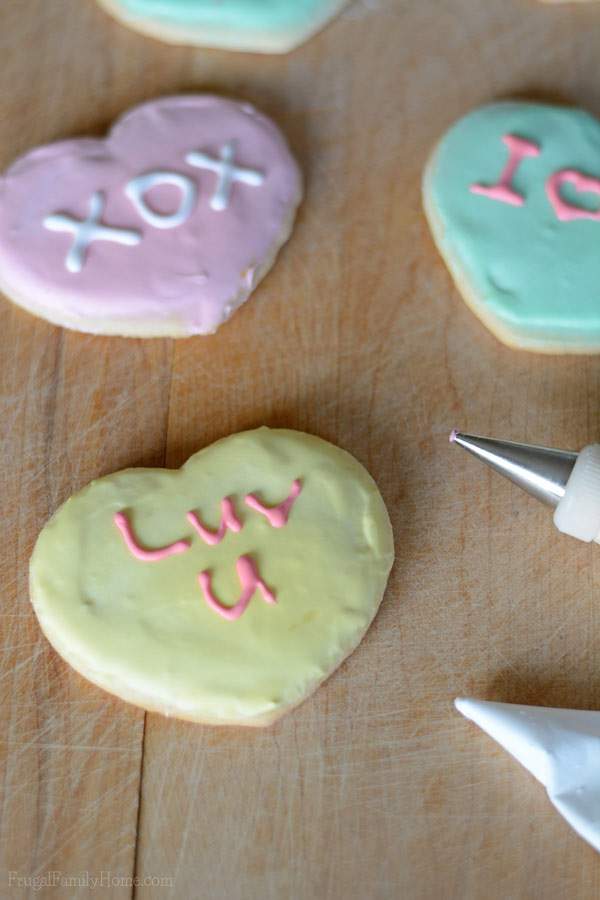 Frosting the Conversation Heart Sugar Cookies
When I'm making sugar cookies that will be frosted, and the frosting has to stand up to wrapping them, I like to use royal frosting. It's not hard to make but does take a special ingredient meringue powder. I found mine at Walmart but I'm sure you could find it at Michael's or any store that carries cake decorating supplies.
To frost the cookies you'll need a pastry bag and a number two tip for adding the words to the cookies. I make my own pastry bags with parchment paper. But you can find reusable pastry bags at the store too. In a pinch you could use a quart size zipper bag with the corner cut out of it instead of a number two tip.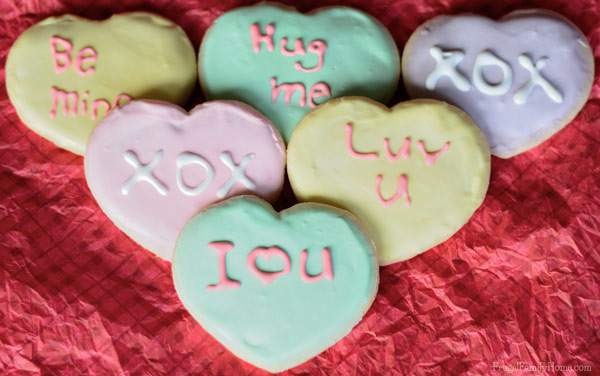 After the cookies are baked and cooling, I will make the royal frosting. I keep a little of the frosting white and the rest I color with food coloring. This time I made some green, yellow, purple, and pink.
Once the cookies are fully cooled. I frost the top of the cookie with the frosting and then run my spatula along the edge to make a nice finish to the cookie. Then I let them dry until the top of the frosting is set. Try not to overwork the frosting, like I did with a few cookies, so you get a nice smooth finish.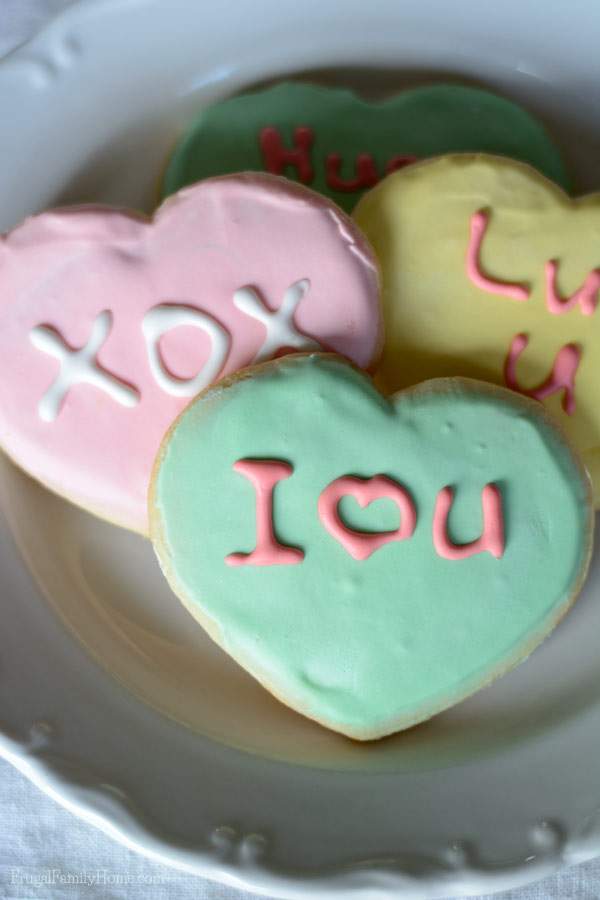 After the frosting is set, in a contrasting color, add the wording you would like. Something like, your special, be mine, hug me, kiss me, XOXO, you know something like that. Be creative and make a special one for each member of the family.
Let dry completely, the royal frosting will set up nice and firm, so it will stand up to being wrapped up. Add a little ribbon to close up the wrapping and a little tag. And there you have a wonderful personalized Valentine's Day sweet treat for the sweeties in your life.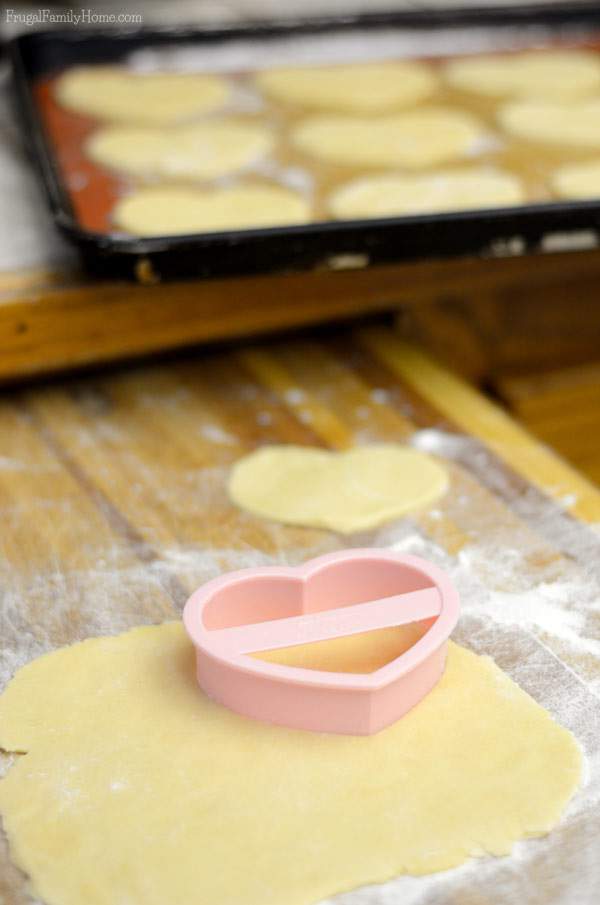 Royal Frosting
A great frosting for sugar cookies.
Ingredients
4

cups

Powdered Sugar

3

tablespoons

Meringue Powder

6

tablespoons

Water

1/4

teaspoon

Vanilla
Instructions
In a bowl mix the meringue powder with the powdered sugar.

Add the vanilla and water.

Beat with an electric hand mixer for about 10 minutes or until firm peaks form.

Divide and add food coloring, if desired.

Use to frost cookies.
Notes
This frosting is not good for using on cakes. It's best suited for cookies and gingerbread houses.
What's your favorite thing about celebrating Valentine's Day?
Need cute printable cards to go with your cookies? Download a free set of Valentine's Day Cards with an envelope template too.
More Posts you'll like
My Favorite Sugar Cookie Recipe
Make Your Own Hot Cocoa Mix
Dairy and Egg Free Chocolate Cupcakes with Strawberry Cream Frosting
Peppermint Brownie Truffles