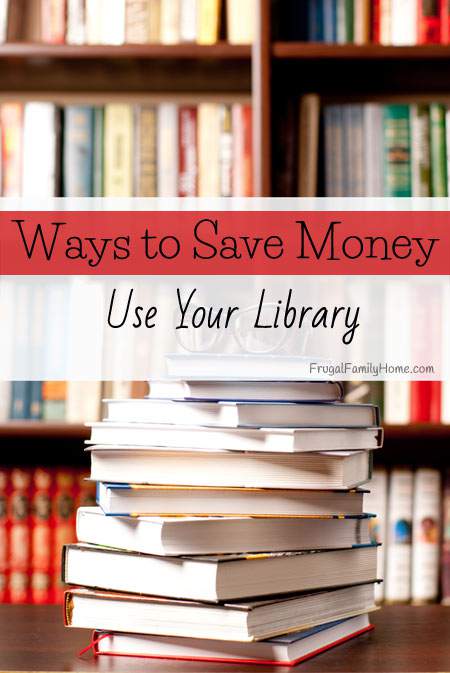 Ways to Save Money, Use the Library
You know that the library has lots of books you can check out to read but did you know the library has other services to offer? Along with getting books to read you can check out other things like movies, free music, ebooks, homework help and more. Here's just a few ways to save money by using the other services at your local library. Many of them you can use from home, saving you a trip to the library.
Quite Working Rooms
At some libraries you can check out a room to work in. I know not all libraries have this option but some do. If you need a quite place to work away from the kids without having to buy coffee at your local coffee shop this may be your answer.
Free Music
Did you know you can download free music from your library's website? Our local library has a service called Freegal. Freegal is a music database that your library may subscribe to. If they do you can download a certain amount of songs each week for free. At our library the limit is 3 each week.
What's really great about this service is the music you download is your to keep. Our library also has music videos you can download too but they count as 2 credits instead of 1 credit. While not every song will be available through Freegal there is a wide assortment. Be sure to check and see if this service is available at your library.
Get Homework Help for the Kids
Our local library has some great homework resources. There are homework guides that cover many subjects from explorer to green living, from mathematics to geography and lots of subjects in-between.
Our library also offers  text a librarian and chat with a librarian. So if your child needs help with a research project check to see if they can get help at your library online without even having to leave home.
Free Ebooks
Your library may have a good selection of ebooks to check out. This may be a good option for those of you who live far away from the library. Our library has a good assortment of ebooks to check out and can be read on most tablets, smartphones or computers.
Like with other books there is a limit to how many people can have access to the book at once so you may have to wait for the book to be available. Our library has two services to access ebooks from so be sure to check to see if this is an option for you to get library books without having to even leave the house. Another plus no late fees the ebooks return themselves.
Ebooks for Kids
TumbleBook is library resource for kids. It's a website with story and chapter ebooks for kids. It can be accessed from a tablet or computer. It has lots of kids books that can be read to your child. It's great because as the books are read to the child the sentence being read is highlighted so the child can follow along. My son watched/read a book and loved it.
There are also other things to do like games, puzzles, chapter books and videos. Be sure to check to see if your library has this service to offer. It can help keep your kids in books without adding any clutter in the home.
Free Movies
Our library has a great selection of movies to check out. From classics to new releases they have a bunch. At our library, most of the good movies need to be put on hold and wait for them to come in. So I will request the ones we want and then I get notified when they are ready to be picked up.
Our library also have movies and television show you can stream too. So be sure to check your library's website to see if the movies or television shows are available for streaming.
The library probably has more to offer than you knew. Be sure to ask your librarian what services are available. To use most of these services you just need a library card from your local library, which is usually free or cheap.
Do you use your library? What service is your favorite? Leave me a comment below.
[signoff]
Ways to Save Money on Clothing
Ways to Save Money on Heating Costs
Ways to Save Money, Make a List and Stick to It