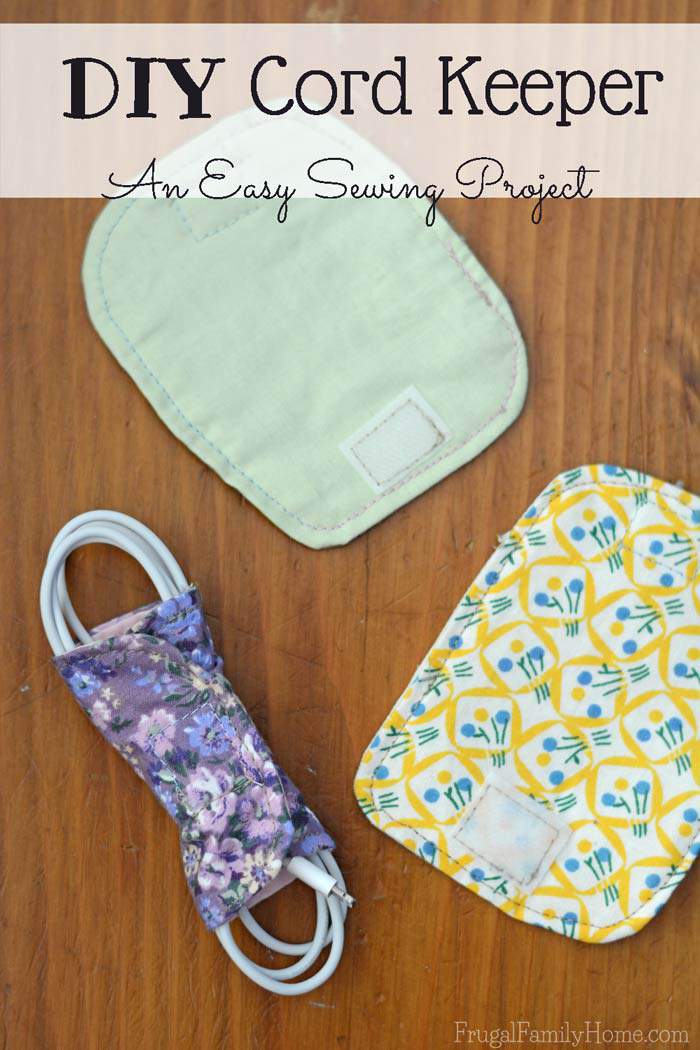 Do you have a bunch of extra cords for all your electronic devices? I know we have a bunch of them. Do you have a problem keeping them organized? I know I used to use an empty toilet paper tube to keep them from getting tangled. But the toilet paper tubes are not that nice looking. If you have a bunch of them all together it can be a little unsightly. My solution to this problem was to do a quick and easy beginner sewing project for fabric cord keepers.
These cute little cord keepers not only work well to keep your cords from becoming a tangled, jumbled mess, but they also look so pretty too. Pretty can be important when organizing. If you can sew a fairly straight line, I'm sure you can tackle this easy sewing project.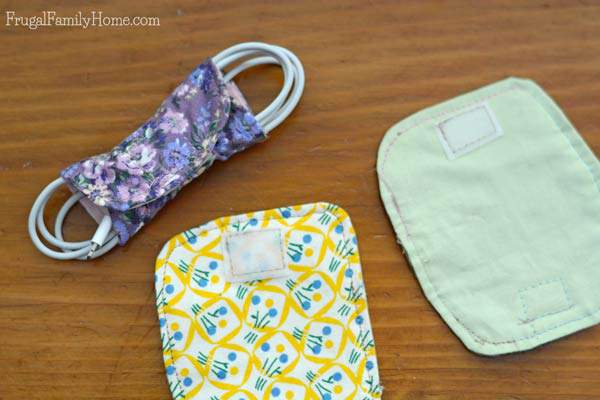 I cut a rectangle with rounded corners out of heavy weight paper for our pattern. If you would like you can download the cord keeper pattern. Or just draw a rectangle with rounded corners. Our retangle was about, 4.5 inches wide and 5.5 inches long.
Now that you have a pattern to use here's what other items you will need to complete one cord keeper.
2 pieces of fabric a little bigger than your pattern. We used two different prints for ours
Thread to match
Velcro
Medium Weight Fusible Interfacing
Easy Beginner Sewing Project, How to Make Cord Keepers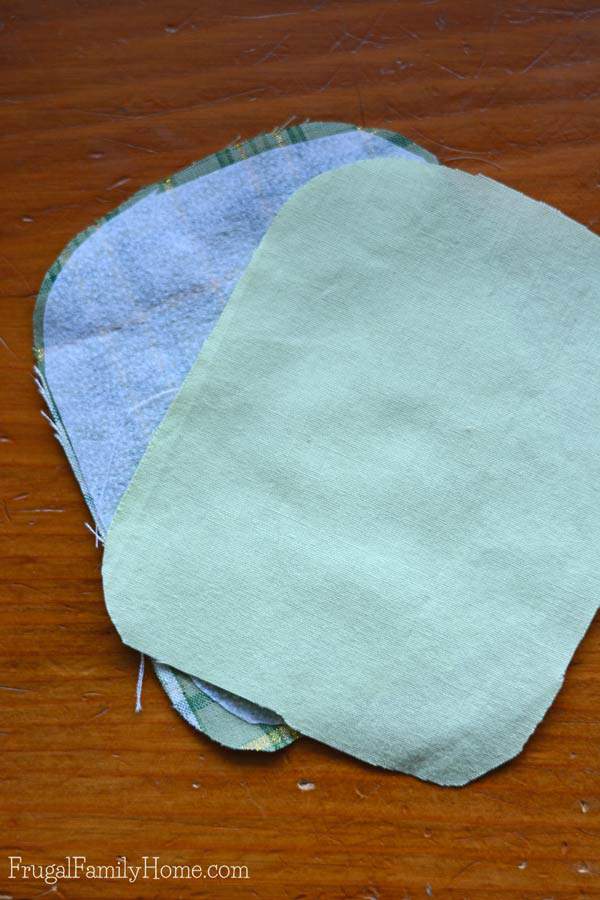 Step One, cut out two rectangles from the pattern you downloaded. Cut out one rectangle of fusible interfacing and press to secure it to the wrong side of the fabric, that will be the outside of your cord keeper when finished. Once the interfacing is secured, place the fabric rectangles right sides together.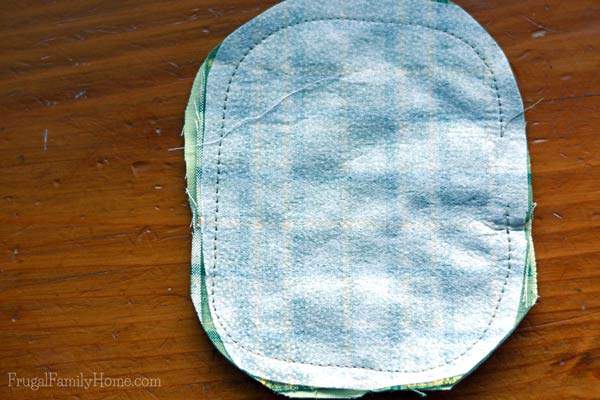 Step Two, Sew around the fabric rectangles leaving a small opening so you can turn it right side out.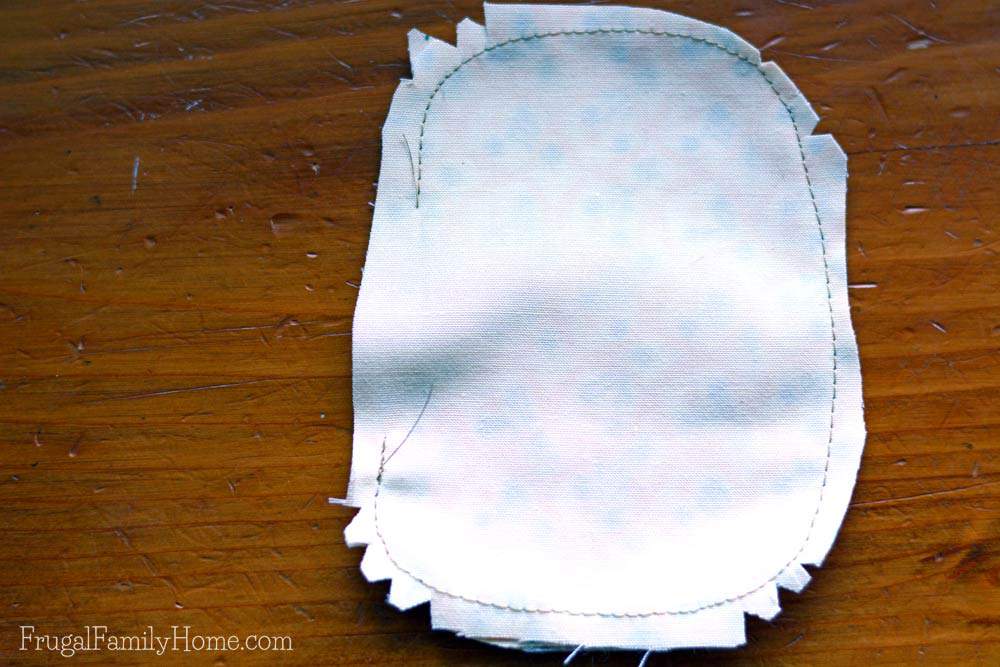 Step Three, snip the corners of the fabric for easier turning of the cord keeper. You can do this by clipping the corners to the seam or snipping out small triangles around the corner.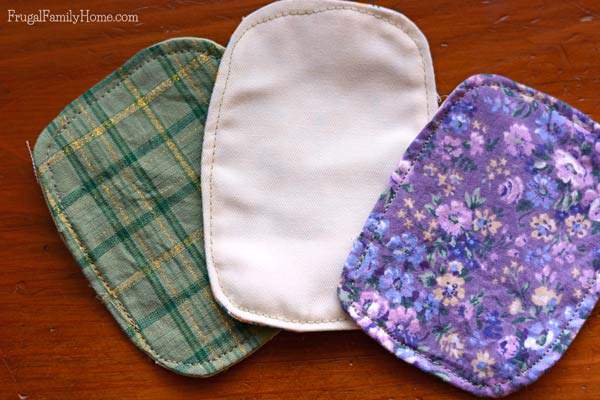 Step Four, Turn the fabric rectangle right side out. Then top stitch around the rectangle to give it a more finished look.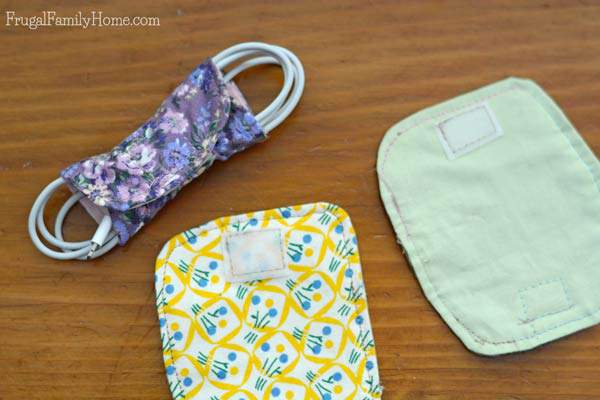 Step Five, To find where to place the velcro, turn the cord keeper as to roll it up. Mark where you would like your velcro to go on each end. I placed mine by eye in the middle of the rectangle. I placed the hook velcro at the top center of the inside fabric. I placed the loop velcro at the bottom center of the outside fabric. So when it rolls up you can secure the cord keeper closed. Sew the velcro square in place.
Step Six, trim the loose or long threads.
To Use the Cord Keepers,
Place the cord in a rolled up fashion into the middle of the cord keeper rectangle. Bring the two pieces of velcro together and push to secure. This size of cord keeper works well for cell phone cord, tablet charging cords and earphones too.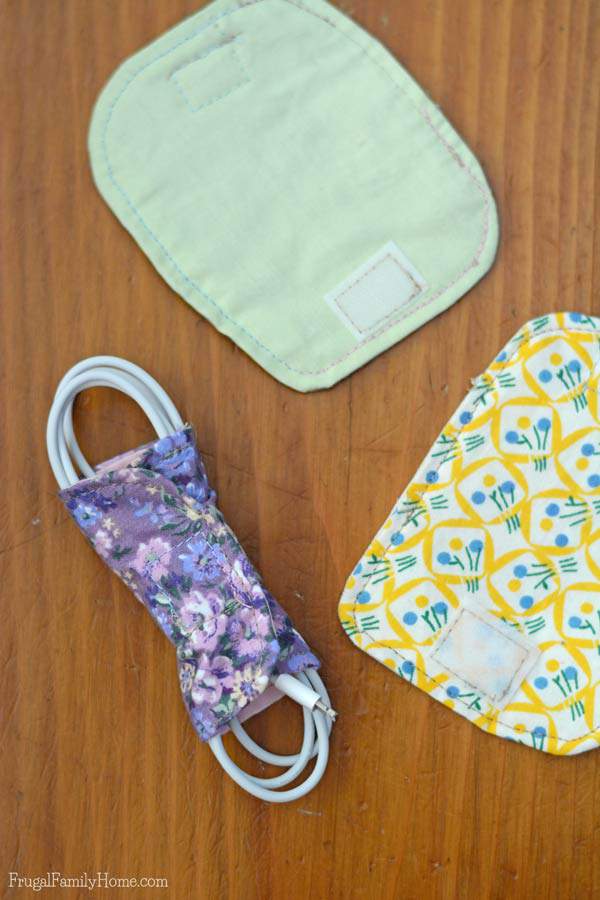 We were able to make four of these little cord keepers in less than an hour. These would make an easy an inexpensive gift for anyone who travels, teens, or for your student going off to college.
I love these little cord keepers. I don't have to worry about trying to untangle a bunch of charging cords as I'm trying to plug in my phone or tablet before it dies. Plus they look so much better than the toilet paper tubes I was using before.
What do you use to keep your charging cords and earphones to store them tangle free?
[signoff]
More Easy to Make Sewing Projects
Custom Pillowcases
DIY Dog Harness
Wool Sweater Pillow Cover