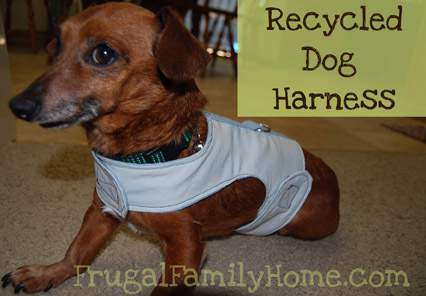 This is my newest project using recycled items. I am using more of the left over sheet that you might recognize from my last recycled project. I am also using leftover flannel fabric from one of my quilting projects and an old key ring for the leash clip. I found the pattern for this dog harness pattern over at Free Dog Clothes Patterns.
This was a quick project to do. I think it just took about 2 hours from start to finish. My daughter also made one for her dog too. So each of our dogs have a new vest harness.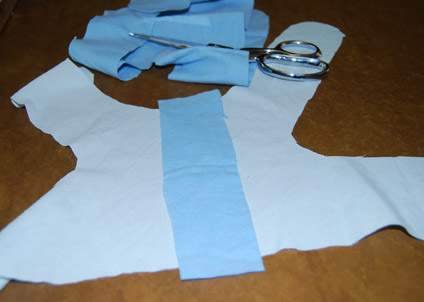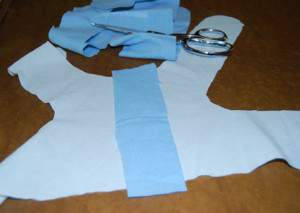 Once I had the pattern printed and taped together I cut out two of the body pieces. Then I cut a strip about 1.5 inches wide  to hold the leash ring (I used an old key chain ring but the pattern called for a D ring).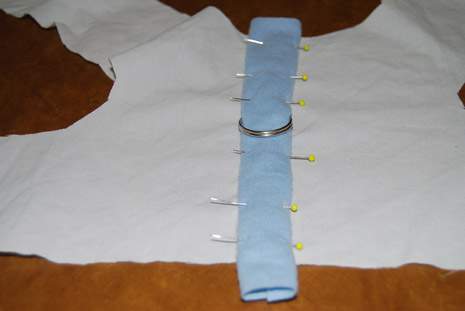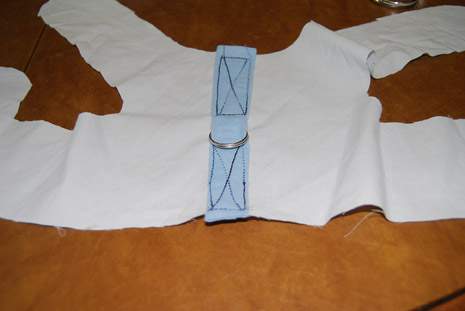 I pressed the edges down on the strip of fabric to hold the leash ring. Once I pressed the fabric, I slid the key ring under the fabric into the right position and pinned it all down. Then I sewed in a box  pattern with an X through it to make it more sturdy. I did this above and below the key ring. (see picture above)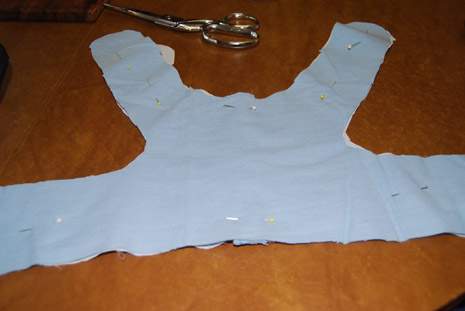 Then matching right sides together I sewed around the dog vest leaving a small opening so I could turn the vest right side out.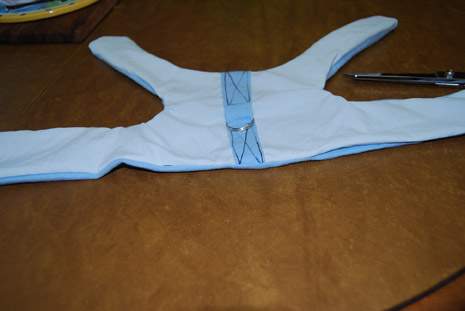 I snipped around the curved areas to making turning the vest easier and then I pressed the vest so it would lay flat. I also made sure the open area which I left open to turn the vest had the raw edges turned in and I pressed that area well. I edge stitched the whole item to give it a more finished look. (see picture below)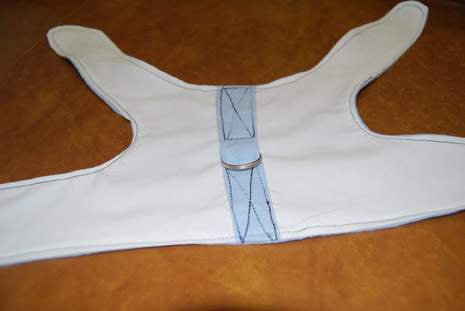 Then I measured to see where to add the velcro to the neck and waist area. Pinned on the velcro and sewed it on. I like that you can adjust the neck and waist as our dog can be quite an escape artist and has gotten out of his other vest harness that was purchased. This one fits much more secure and he hasn't yet been able to squirm out.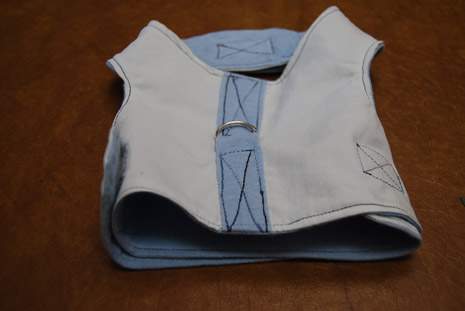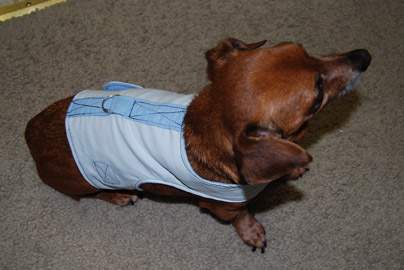 Here is our little guy sporting his new harness.
Want to see more of my Recycled Craft Projects? See these,
Recycled Jean Quilt
Recycled Child's Backpack
T-shirt Crochet Rug
Up coming items,
For my December Recycled Item post I will be making a Christmas Gift.