In the summer, I try to have some fun things for the kids to do. My kids love to do crafts. I'll be sharing some of the crafts we are doing this summer. I shared a couple of crafts for the 4th of July. We made a recycled windsock and popsicle flags too.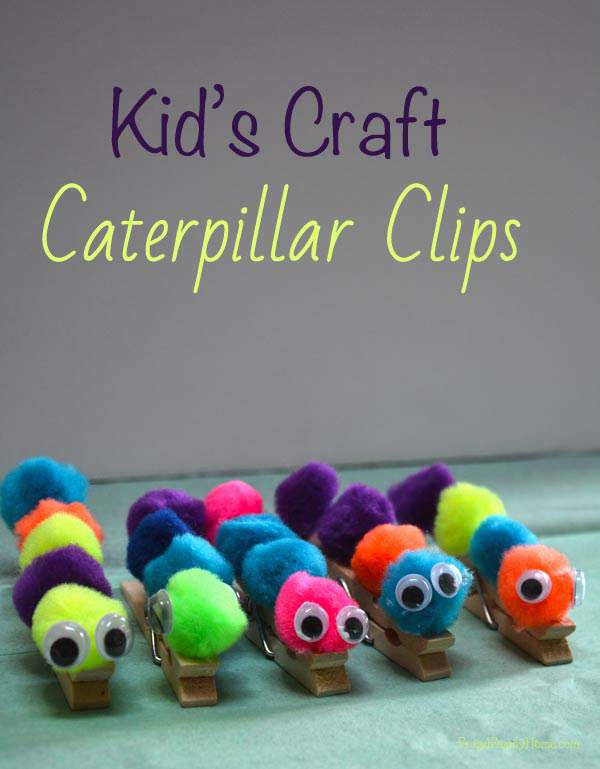 I found the idea for these cute caterpillar clips on Pinterest. If you have a Pinterest account, I would love to have your follow my boards.
I found all the supplies I needed at my local dollar store. I love the dollar store for inexpensive craft items for my kids to use in projects.
For this project you will need,

Clothes Pins
Craft Glue
Googly Eyes
Pom Poms
Assembling the Caterpillar Clips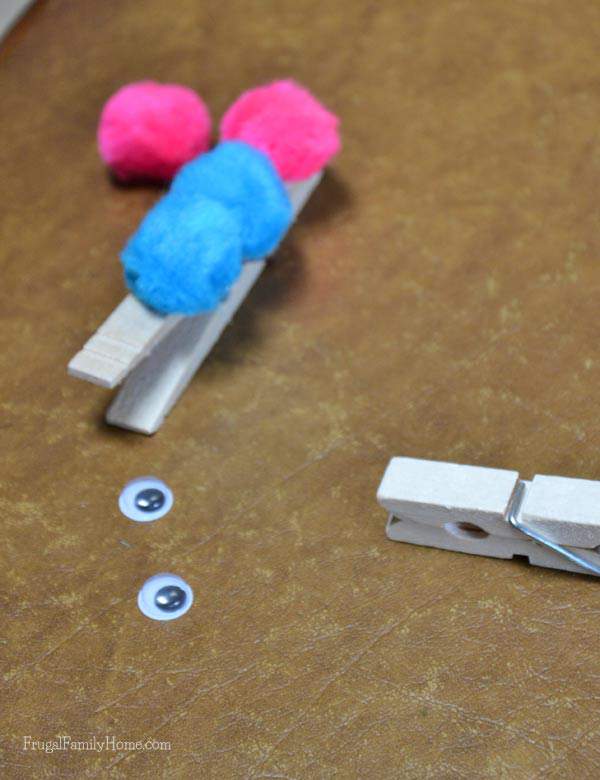 My kids picked out the colors of pom poms they wanted on their caterpillars. My son had a little trouble picking out what colors he wanted. He wanted to add many more pom poms than would fit on his clothes pin. That would have been quite a caterpillar. 🙂
Once they had decided on the pom poms. I put some craft glue onto a scrap paper and let the kids dip the pom poms into the glue.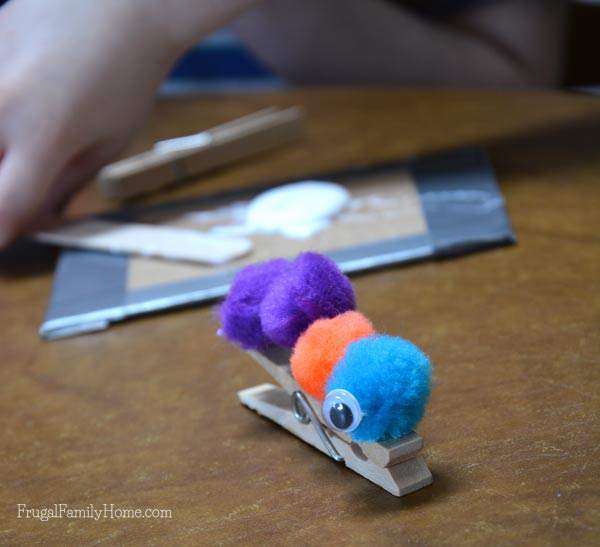 Having a little puddle of glue, for the kids to dip in, worked really good. So much better than trying to squirt the glue onto the pom poms. It was so much less messy. I'm all for my kids being creative but limited the mess is nice too.
My son wanted to make sure his pom poms didn't fall off so he added some glue to the clothes pin too. Just in case.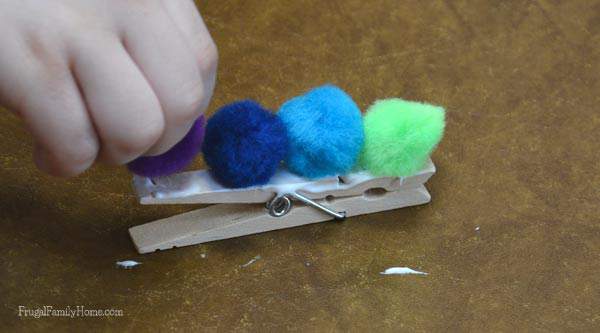 Once the caterpillars were starting to take shape. It was time to add some life to them by adding the goggly eyes. The eyes that we picked out, were a little large to use on our caterpillars. But I think it worked out good. Since most insects have huge eyes.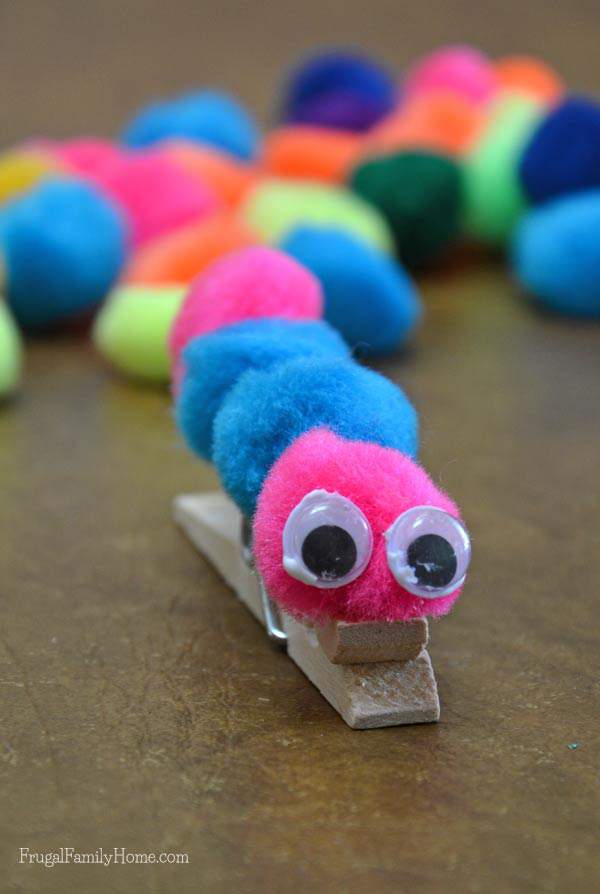 Once the caterpillars were done and dry my kids took them to pin them onto things. My daughter used one of her's to pin to the edge of the fairy garden she had made and the other to hold her curtain tie.
My son decided to be like his big sister and used both of his to pin his curtains in his room open too. The turned out really cute.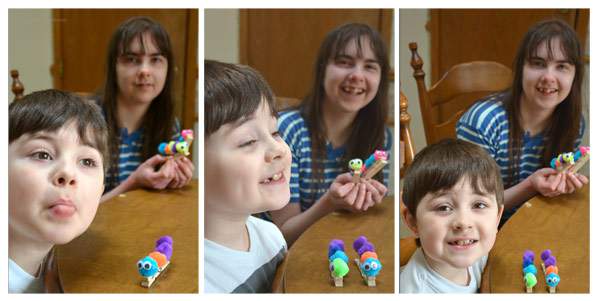 The kids had a good time doing this craft. You can probably tell by the silly pictures.
What kind of crafts do your kids enjoy?
[signoff]