What I found on our under $40 grocery haul at Fred Meyer. Plus how I shop when I don't feel like shopping.
Sometimes you don't feel like grocery shopping but you still need to shop. This grocery haul trip was one of those days.
Most of the time I enjoy shopping, going out finding the best deals for our family, but for this trip, I was tired and wanted to just get my grocery shopping done. Do you ever feel the same way?
When I feel this way, I look over the sales ads and find the store I can get most of the items on my list for a good price. I also weigh in what it will cost me for items that won't be on sale and then I pick a store to shop.
I don't usually shop the discount groceries stores when I'm doing a trip like this grocery haul. I don't shop the discount store for shopping trips like this one because often they won't have everything in stock I'm looking for.
This week after looking over the ads I decided Fred Meyer was the place to shop.
Recipes Mentioned in the Grocery Haul Video
Slow Cooker Roast Beef Recipe
Roast Beef Sandwiches Recipe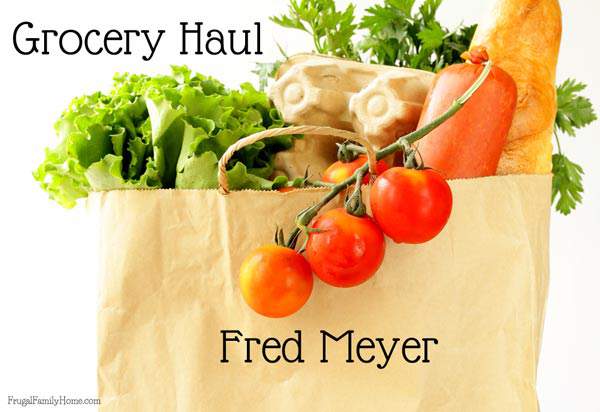 Best Buys for this Grocery Haul
Blackberries $.99 a container
Milk $.99 for half gallon
Beef Roast $2.97/lb
Total spending for this trip was $31.46. Not too bad considering that included the roast too. I took advantage of all the sale items and picked up the rest of the items on my list.
What was your best buy this week?
[signoff]