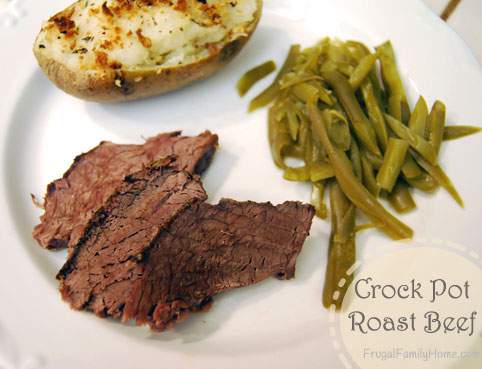 I love making comfort food for my family. One of our favorites is to make a roast beef in the crock pot. I love it because I can prepare the roast for the crock pot in the morning and not have to think about dinner until a few minutes before we eat. I love it when dinner can cook itself. 🙂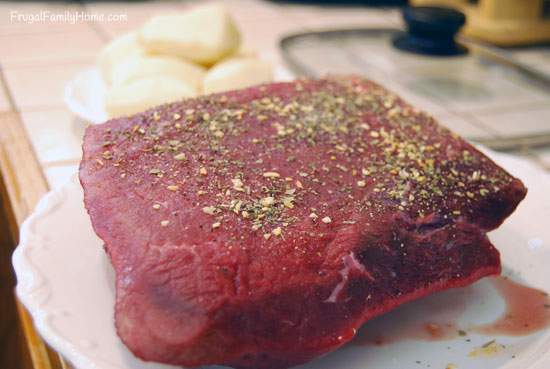 I start out by adding some seasonings to the roast before I place it into the crock pot. I usually will use salt, pepper, parsley and a dash of Worcestershire sauce. Once I have the roast all seasoned up, I set it aside and prepare the vegetables.
I like to slice an onion and place it in the bottom of the crock pot and then place the roast on top. I think this helps to keep the bottom from drying out and gives the broth a little more flavor. After the onions and roast are in the crock pot I add the vegetables along the sides. I don't usually add any water to my crock pot. I find the roast and vegetables make plenty of juice.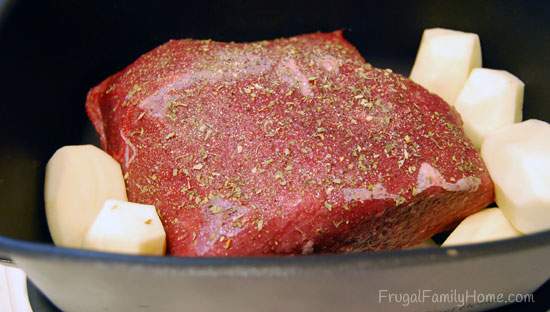 I just set the crock pot to low and let it cook about 8-10 hours. Once it's done, I remove the roast and let it sit for a few minutes while I place the vegetables onto a platter. I usually try to slice the roast against the grain of the meat but sometimes it is so tender it just falls apart.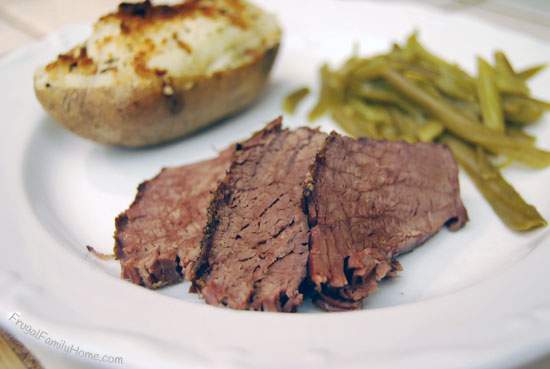 I usually will keep any broth to make Beef Noodles the next day with the leftover beef. I love it when I can make my family a lovely home cooked meal without having to spend hours in the kitchen. 🙂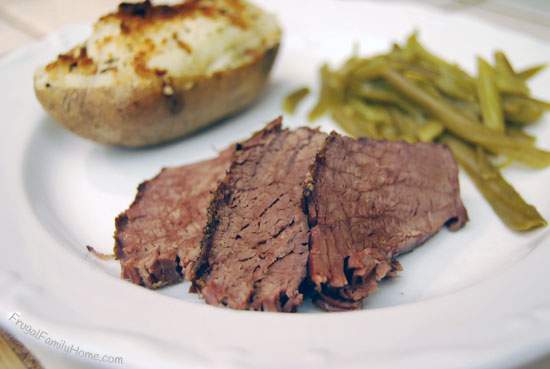 Easy Crock Pot Beef Roast
Ingredients
Beef Roast 2-3 pounds

1

teaspoon

Salt

1/2

teaspoon

Pepper

1

teaspoon

Parsley

1

teaspoon

Garlic Powder

1

teaspoon

Worcestershire Sauce

1

Onion

sliced

4-6

Potatoes

Whole or Cut in Half

2-3

Carrots or other Root Vegetable

cut into chunks
Instructions
Place the sliced onion into the bottom of the crock pot.

Sprinkle the roast with the seasonings and then place on top of the onions.

Add the potatoes and vegetables to the crock pot.

Set the crock pot to low and cook 8-10 hours, or on high 4-5 hours, or until done.

Once the roast and vegetables are done, remove the roast and set it aside to rest.

Remove the vegetables from the crock pot and place them on a serving platter.

Slice or shred the roast and serve with the potatoes and vegetables.

Enjoy!
What is your favorite comfort food meal?
Subscribe and you'll get Recipes
sent right to your inbox!
Click the button below and fill out the form.