This week I didn't get much shopping done at all. I mainly shopped my garden for produce this week. In fact this week I only stopped at the bread store and Costco.
At Costco I purchased a whole pork loin to cut into pork chops. I about fell over dead when I saw the price. The pork loins used to be about $1.99 per pound. I think I actually paid $2.19 per pound for the last one I purchased in April.
So when I saw the price had gone up $.50 a pound in just 4 months, that was a huge shock. I think my mouth actually fell wide open as I stood there looking at the price. 🙂
After the shock wore off, I started debating in my head. Well, Safeway has them on sale for $1.99 per pound occasionally, maybe I should just wait. Do we have enough to hold out unit then? No, we are down to about 3 packages of pork chops in the freezer and one pork roast. So reluctantly, I picked up the pork loin and purchased it at the higher price.
But I will now be on the lookout for sales on pork at my local stores. Those meat market meat packs are starting to look better all the time.
Garden Harvests
I neglected to take photos of my purchases this week, but I did get some photos of our garden bounty!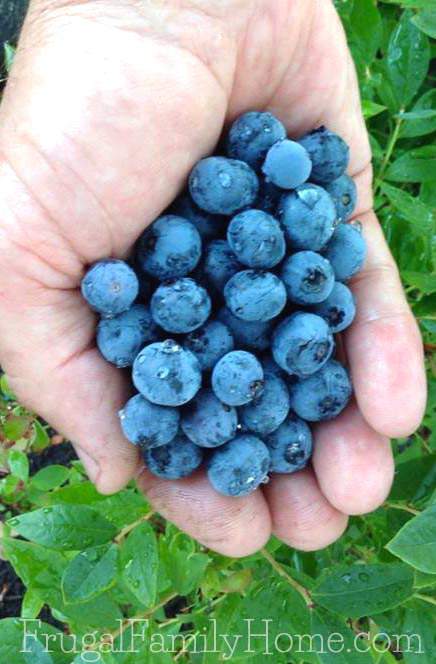 Don't these blueberries look delicious! And so much fresher than the store-bought ones. My husband and myself ended up eating them all. Unfortunately, our kids are allergic to them, so the blueberries are just for the two of us. Hence the reason why we only have two blueberry bushes instead of a bunch more.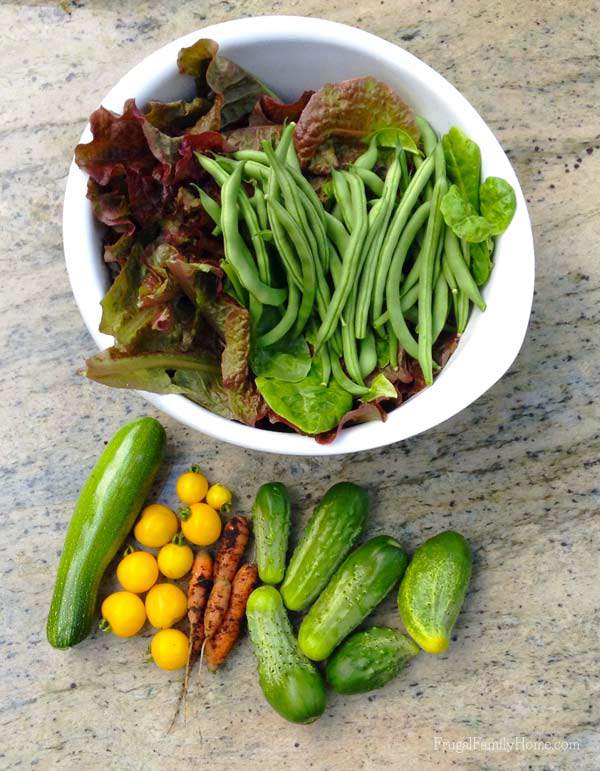 Late this week, we harvested some cucumbers, carrots, cherry tomatoes, zucchini, lettuce and green beans. I'm getting so many green beans I'm going to need to start canning or freezing some soon.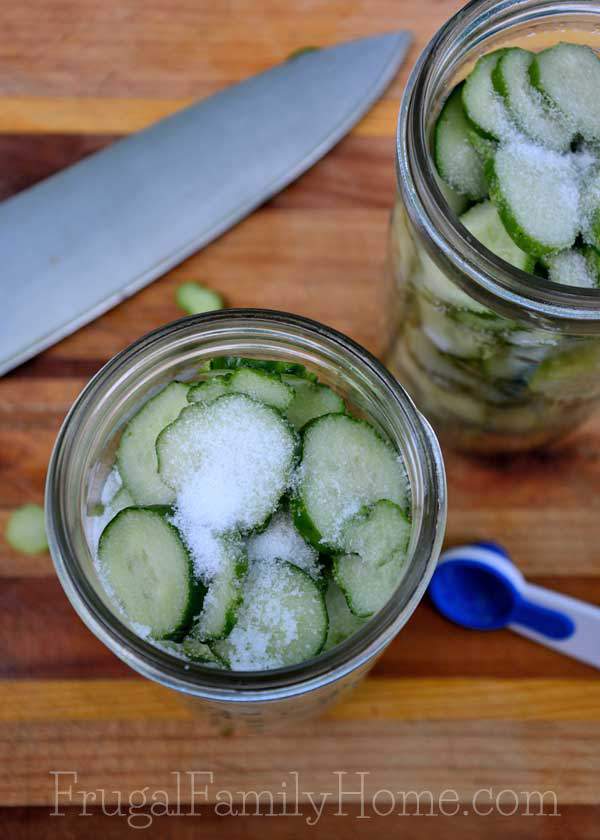 I made a batch of easy refrigerator dill pickles. I'll be sharing the super easy recipe I used soon. It only takes a few minutes to get the pickles in the refrigerator and then in just a few short hours they are ready. We have already ate half of them. They are just so good! Much less salty then the other recipe I shared a while back.
Freezer Cooking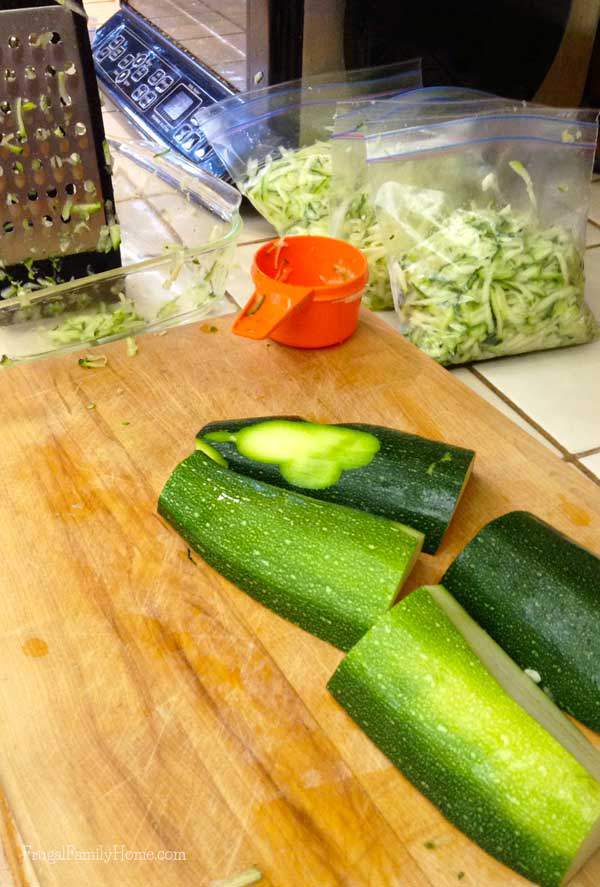 Since I had zucchini staring at me every time I opened the refrigerator door, I decided to pack some away in the freezer for zucchini bread this winter. I had 8 zucchini in the refrigerator which made up 8 packages of shredded zucchini for the freezer. Now we should be set for shredded zucchini. I still need to dry some for soups.
I tried to bake some zucchini bread on the grill, but it didn't work well at all. It was a major baking fail. I think the bread didn't bake right because I forgot the eggs in the recipe. Making the batter was just too dense and it couldn't cook all the way through. Whatever it was the bread wasn't edible so it ended up in the trash. 🙁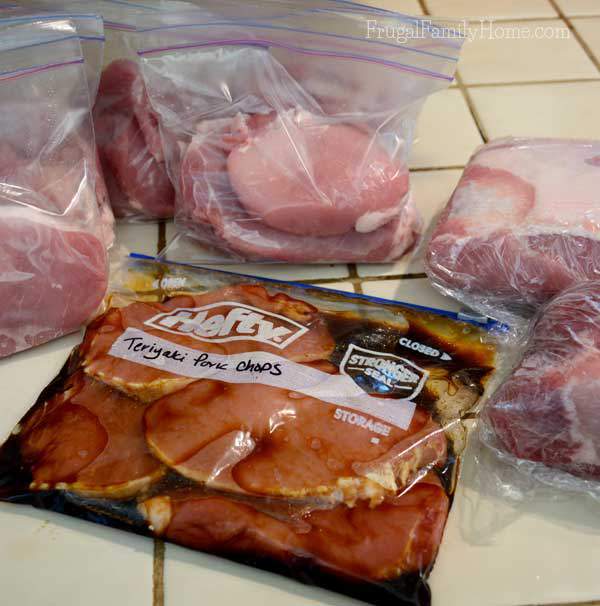 With the whole pork loin, I made 5 packages of pork chops for the freezer. I'm also trying a new recipe, freezer teriyaki pork chops. If it turns out well I'll be sure to share it. Out of the pork loin I also ended up with 2 pork roasts. Not too bad for a $20 whole pork loin.
That was our week for freezer cooking and garden harvesting. How about at your house? What are you harvesting and what great buys did you find while grocery shopping this week?
[signoff]