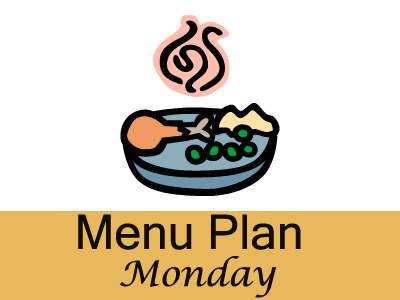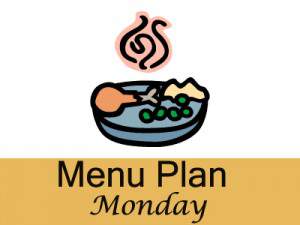 If you follow along with my menus you many notice that this menu looks quite a bit like last weeks menu. Well that is because I didn't really follow my menu plan last week. I noticed there were a few other recipes from a few weeks ago that I ended up not preparing because we had leftovers. So I opted to make those recipes and to make a few easy pantry recipe this past week and we ate out for dinner one night too.
So my dinner plan for this week doesn't look much different from this past week. But I promise next week I will have a new plan to post. Do you ever had a week where what you planned for dinner just doesn't seem to fit the day? That seemed to be my week last week. That and forgetting to thaw the meat each night. Here is  the plan for this week.
Our Menu for This Week
Dinners
Parmesan Chicken over noodles with salad and fruit
Chicken Fajita Bowls, Fruit and Chips
Crock Pot Beef Stew, Biscuits and Fruit
Beef and Celery over egg noodle with salad and fruit
Turkey Soup Kit, Butter Dips and Fruit
Cashew Chicken Stir Fry with Rice
Calzones and Salad
Lunches
Leftovers most days
Tuna Melts with chips and fruit
Chef Salad with crackers and fruit
Sandwich and tomato soup
Breakfasts
Toast and Hard Boiled Egg
Toast, Oatmeal and Eggs
Chocolate Chips Scones, Sausage and Eggs
Breakfast Burritos with Fruit
What is your meal plan this week?
[signoff]
If you blog and have a menu plan post for this week please leave your link in the comments so others can check out your menu plan too.