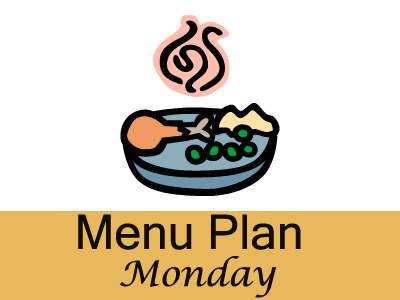 I finished up my 5 week menu plan this weekend. I like to make a plan for more than one week at a time. I like to have a menu plan but I don't like to have to plan one out each week. So the 5 week dinner plan works well for me. I also did my once a month shopping trip to Winco Foods this weekend.
Here is my plan for this week,
Dinners
Sweet Asian Chicken (freezer meal), Rice and Stir Fry Veggies
Hamburgers with Baked Fries
Ground Turkey Lettuce Wraps, Rice and Vegetables
Spaghetti with Meatballs, Salad and Garlic Bread
Stir Fry Chicken with Pan Fried Noodles and Rice
Steaks, Baked Potatoes, and Salad
Chili Dogs with Chips and Fruit
Lunches
Leftovers most days
Sandwiches and chips
Corn Dog Muffins with Cucumber Slices
Breakfasts
Toast, Eggs and Oatmeal
Cinnamon Rolls, Eggs and Sausage
Oat and Rice Pancakes, Eggs and Sausage
What's cooking at your house this week?
[signoff]