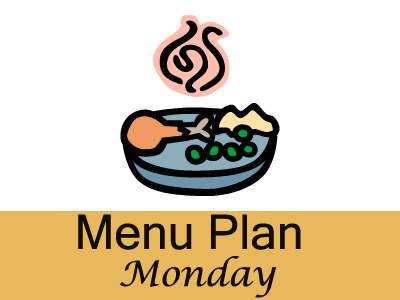 Menu Plan Monday
Another week and another menu plan. This week we are having a few crock pot meals to keep the meal prep easy for me. I didn't plan out our lunches or breakfasts this week so we could use up what we have on hand. I might make some english muffins too if I have time. Here's our dinner plan,
Dinners
Cheesy Ham and Potato Crock Pot Dish with Salad
BBQ Chicken, Mashed Potatoes and Green Beans
Teriyaki Meatballs, Rice and Vegetables
Garlic Crock Pot Pork Roast, Roasted Potatoes and Vegetables
Chicken Marsala over Egg Noodles and Salad
Mini Stromboli with Salad
Ham Slices with Mashed Potatoes and Vegetables
What's your favorite fall meals to make?
[signoff]