Struggling with
What to Cook for Dinner?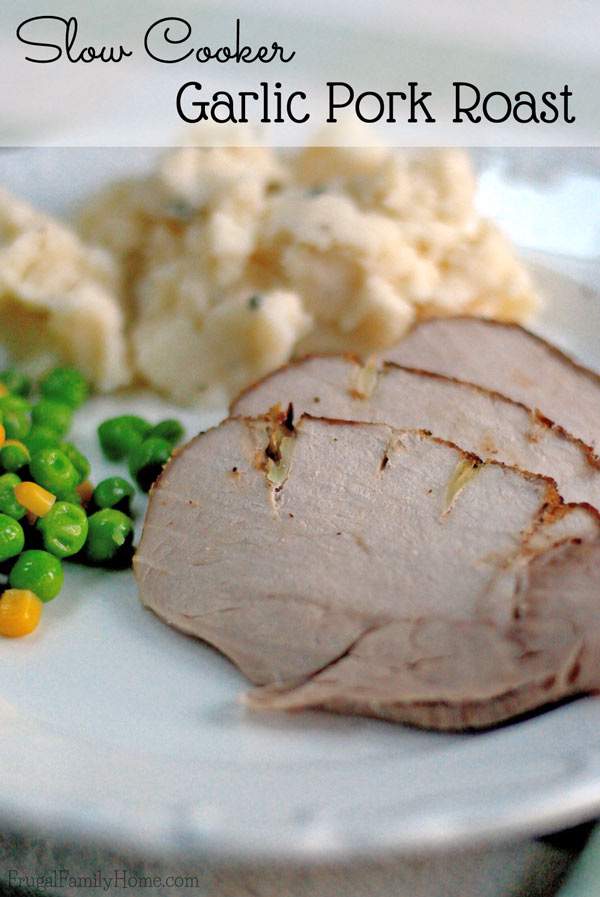 Now that summer has arrived and it's starting to get warm outside, the last thing I want to do is to turn on my oven. As the temperature increase outside, I start to use my crock pot more often, to help keep the house cooler.
This recipe is a great recipe to make on a busy and warm summer day.
I like to purchase pork tenderloin at Costco on a regular basis and prepare it into pork chops and pork roast. I usually have a pork roast tucked away in my freezer to use.
I will throw a few potatoes and some carrots in with the roast to round out the meal, add a salad and dinner is ready.
Just so you know some of the links below are my affiliate links. Which means when you use these links I might make a little money at no extra cost to you.
Thanks for your support in this way. You can read my disclosure policy for more information.
Preparing the Pork Roast for the Slow Cooker
I like to put onions in the bottom of the slow cooker to keep the roast off the bottom and to add some extra flavor.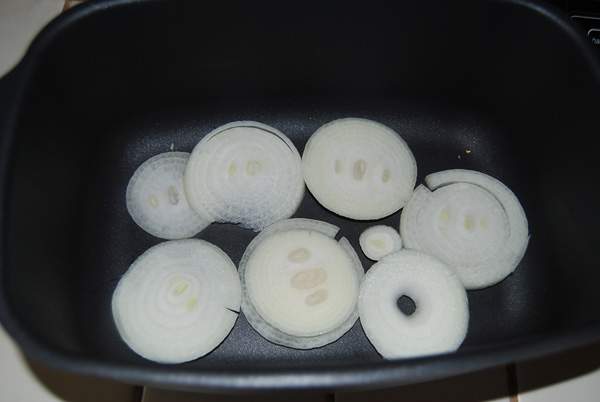 I cut the garlic into spears to make it easier to tuck into the roast. Cutting larger cloves into thirds works well.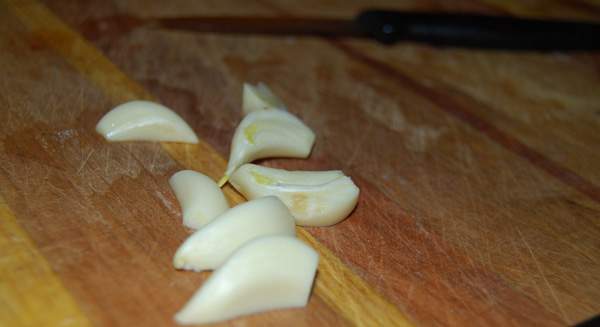 Once all the garlic spears are tucked into the roast, I then place the roast into the crockpot. To tuck the garlic spears into the roast, just cut a slit in the roast about an inch or so deep and push the garlic spear in. I love these little paring knives for cutting slits into the roast.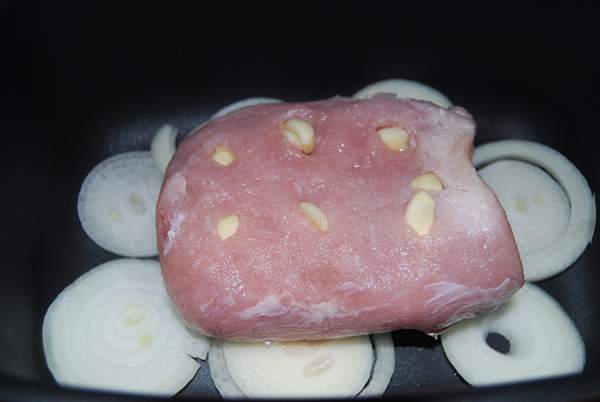 Then I just add the seasonings to the roast. I usually will add a few potatoes and carrots too.
Once the roast is done, I let it rest a few minutes and then slice. Usually the roast is so tender it just almost falls apart.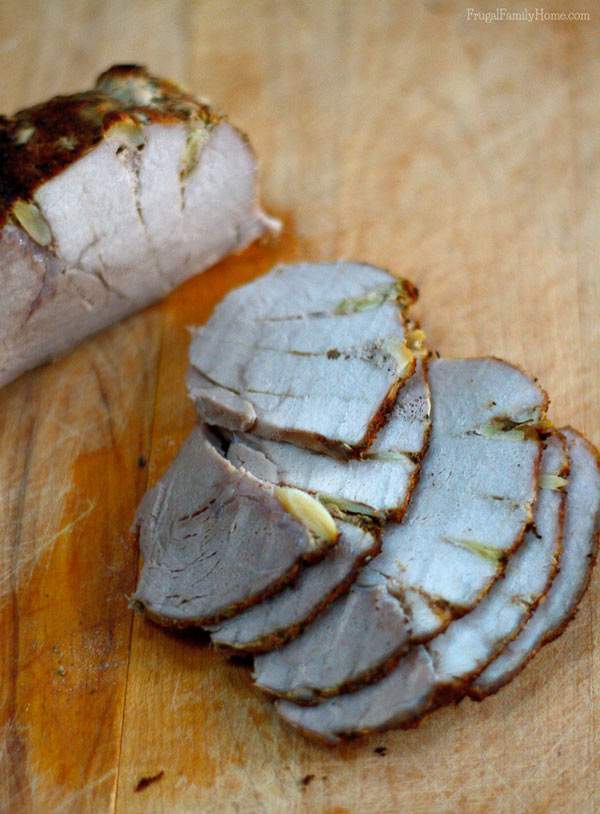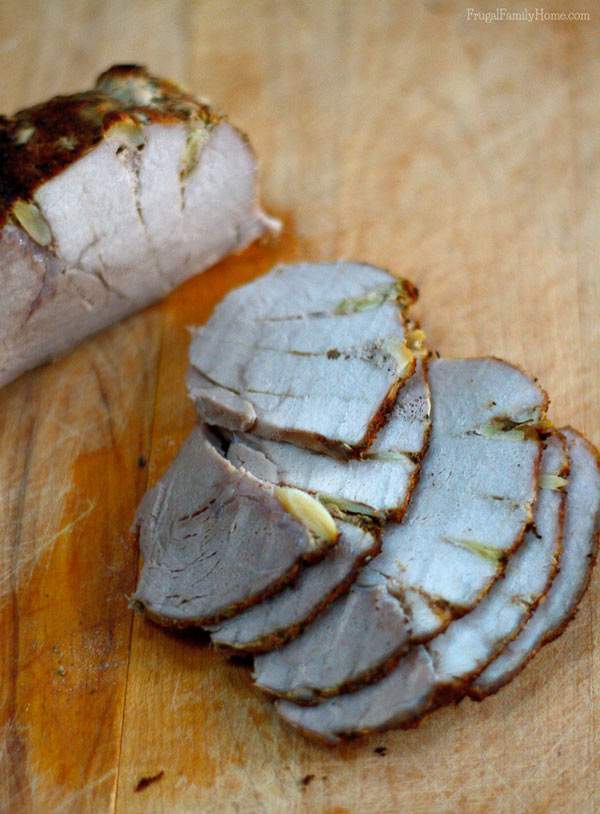 Crock Pot Garlic Pork Roast
Ingredients
1

Pork Roast about 2-3 pounds

1

Onion

sliced

3

Garlic Cloves

sliced into thirds

1

tsp

of Salt

1/2

tsp

of Pepper

1

tsp

of Parsley

1

tsp

of Garlic Powder

2

TB

of Worcestershire Sauce
Instructions
Place the sliced onions in the bottom of the crock pot.

Make a few small cuts in the top of the roast about an inch to inch and half deep. Then push the garlic cloves into the openings you made.

Place the pork roast on top of the onions.

Sprinkle the roast with all of the seasonings and the Worcestershire sauce. You can add in potatoes or other vegetables you would like to cook alongside the roast.

Cook on low 8-10 hours or on high 4-5 hours.

Remove from crock pot and let rest about 10 minutes. Then slice and serve.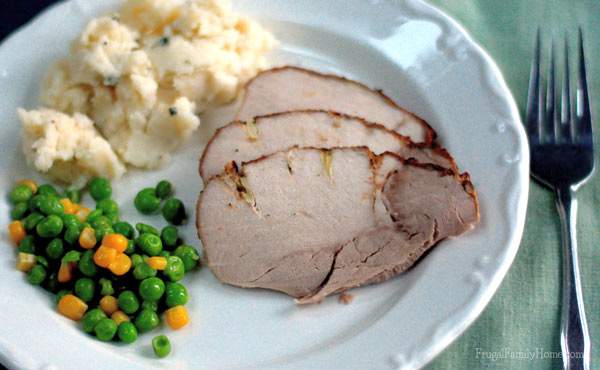 What's your favorite slow cooker dish to make in the summer?
Another Delicious Pork Roast Recipe to try,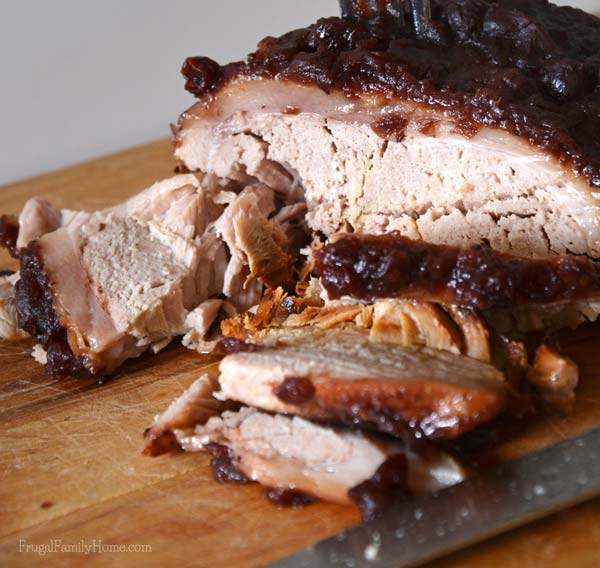 More Ideas You'll Enjoy,