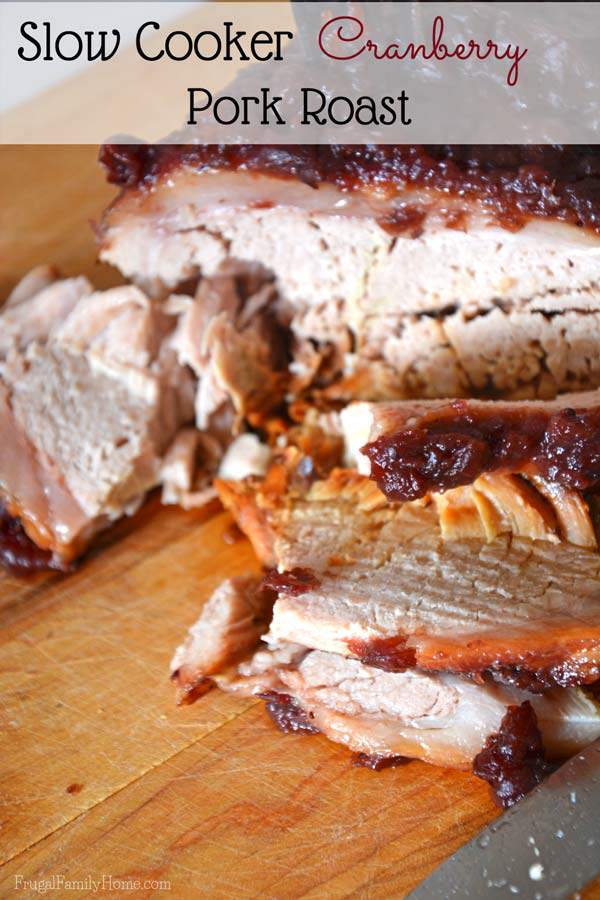 When I purchase a pork loin on sale I cut it up into pork chops and a couple of pork roasts. I usually will make garlic pork roast with the roasts. But when we want something a little different, I'll make Cranberry Pork Roast.
Easy Cranberry Pork Roast
This recipe is a really easy one. I use my slow cooker to cook the roast. The slow cooker cooks the roast to fork tender perfection.
To prepare the roast for the slow cooker, I sprinkle on some seasonings then spread on the cranberry sauce. Set the slow cooker and let it cook away all day long. The aroma will be great to come home too. The wonderful fall smell of cranberries.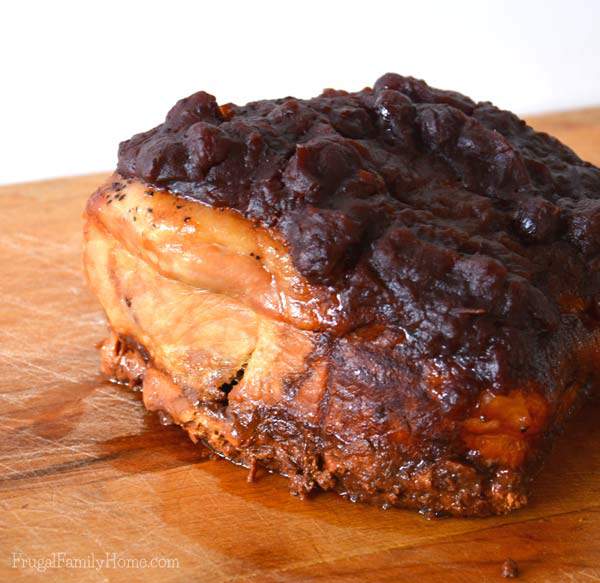 I use canned whole cranberry sauce, when I'm making this slow cooker dish. Don't use the jellied type, I'm sure it would just slide off the roast as it cooks. The whole berry cranberry sauce sticks really nice to the roast and helps to add really nice flavor to the roast.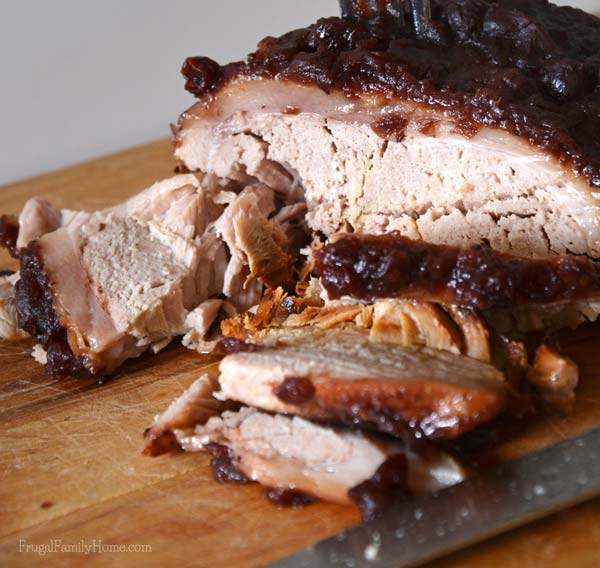 You can add potatoes and vegetables to the slow cooker. To have a full meal ready and waiting for you at dinnertime. This recipe is easy enough for everyday but also works great for a special occasion. It would make a great Thanksgiving alternative to turkey.
Leftover Roast Ideas
When we have leftovers, they work great in tortilla roll ups for lunch and even pork tacos. The leftover roast would also be great on sandwiches the next day.
I have found that a 2 pound roast will give our family of four enough pork roast for two meals. One meat and potatoes type meal and one sandwich or low meat type meal.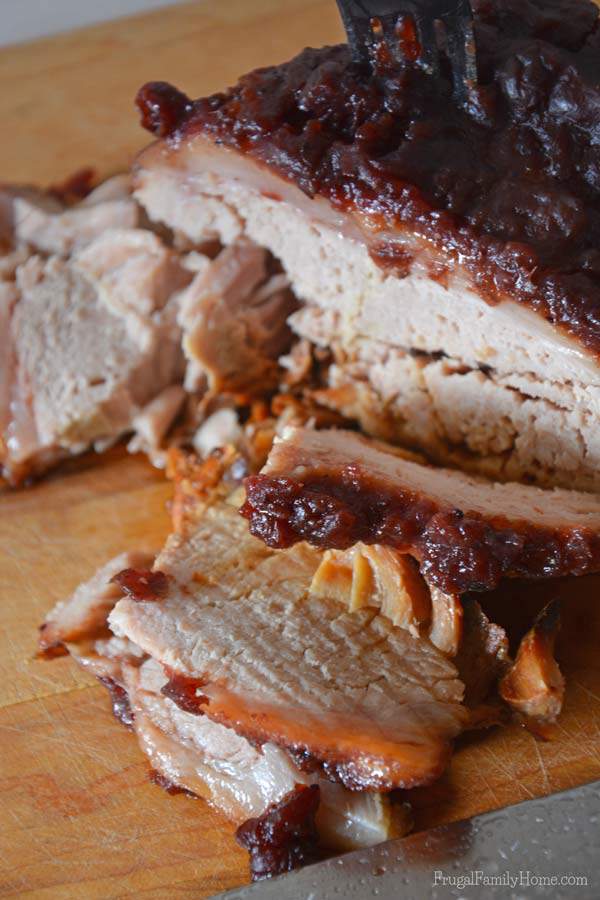 Slow Cooker Cranberry Pork Roast
An easy slow cooker recipe that is fancy enough for a holiday dinner but easy enough for a busy weeknight.
Ingredients
1/2

can Whole Berry Cranberry Sauce

1

teaspoon

Salt

1

teaspoon

Pepper

1

teaspoon

Garlic Powder

2

pound

Pork Loin Roast
Instructions
Place the pork roast into a slow cooker (I use a 5 quart one) and sprinkle with seasoning.

Spread the cranberry sauce on top of the roast and cover. My slow cooker doesn't need extra water added but if your slow cooker runs a little warmer, you might want to add a 1/4 cup of water.

Set the slow cooker to low and cook 8-10 hours or until meat is done.

Remove the roast from the slow cooker and let sit and cool for about 10 minutes to let juices settle in the meat.

Slice roast and serve.

If you want a full meal to cook in the slow cooker, add a few potatoes and vegetables before cooking with the meat.
If you need an easy to make dinner for the holidays, give this one a try. What's a favorite recipe of yours that uses cranberries?
A few more recipe you might like,
Cashew Stuffing, Vegan and Dairy Free

Slow Cooker Corn and Potato Chowder with Bacon
Subscribe and you'll get Recipes
sent right to your inbox!
Click the button below and fill out the form.