These  gingersnap cookies are so yummy. They are a soft cookie with a yummy spice tang to them. These spicy cookies smell so good when they are baking. The aroma is just wonderful. The dough is also freezer friendly so you can make up a batch or two and store them in rolls in the freezer for just when you need a sweet treat.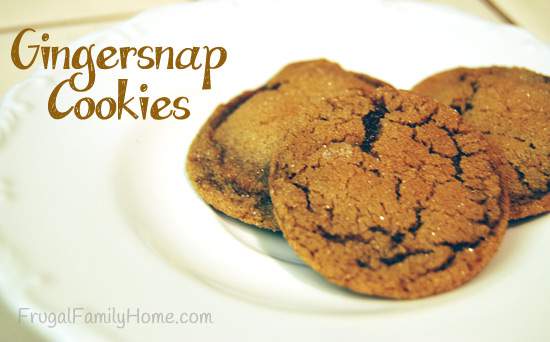 I like to roll the balls in some sugar before baking to give them a little crunch on the outside. When mixing up these cookies it may be tempting to change out the shortening for butter but that changes the texture of the cookie. These cookies definitely need to be made with shortening.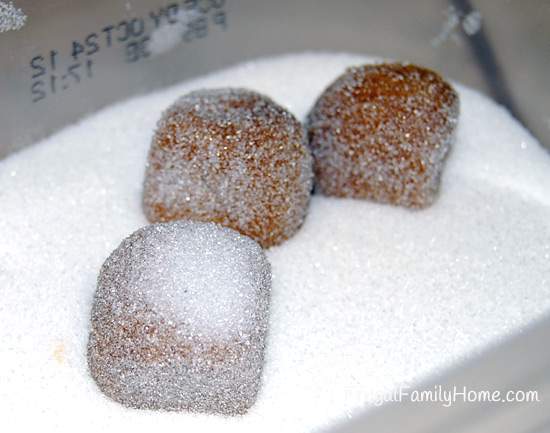 I also am careful not to over bake them, as they will become too crisp. I usually bake them until they are just cracked a little on top. After removing them from the oven, I will leave them on the baking sheet to finish cooking. Then I gently remove them to a cooling rack to finish cooling.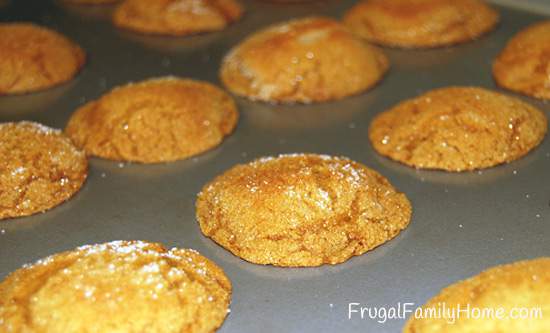 These gingersnap cookies are just wonderful warm, with their soft centers. But even after cooling they stay soft in the middle. If you like them crisp you can bake them a little longer.
Gingersnap Cookies
Ingredients
1 cup Shortening
1¼ cup Sugar
2 Eggs
½ cup Molasses
3½ cups Flour
1 teaspoon Salt
1 tablespoon Baking Soda
1½ teaspoon Cinnamon
1 tablespoon Ground Ginger
Sugar for rolling
Instructions
Preheat oven to 350 degrees.
In a bowl cream the sugar and shortening.
To the sugar mixture add in the eggs and molasses, mix well.
In another bowl whisk together the flour, salt, baking soda, cinnamon and ginger.
Gradually add the flour mixture to the sugar mixture.
If dough is too sticky to handle refrigerate for about an hour.
Roll the dough into 1 inch balls and roll them in sugar.
Place the sugared balls a baking sheet and bake for 8-10 minutes. Until the edges are set and the top just starts to crack.
Cool for a few minutes on the baking sheet then gently place on a cooling rack to cool.
Notes
If you want to freeze the dough for later. Divide the dough in half. Then roll into a log and wrap in waxed paper and place into a gallon size freezer bag.

To Prepare From Frozen Dough,
Thaw slightly and then cut into ½ inch thick slices.
Cut each slice into 4 pieces and roll into balls.
Proceed with recipe directions above.
What is your favorite cookie to make?

Read more posts in this 31 days of Homemade Sweet Treats series.