I remember the first time I made these to take to a church get together they were very popular. I think I didn't even have one to bring home. But who wouldn't like peanut butter and jelly cookies? Except maybe someone allergic to peanuts.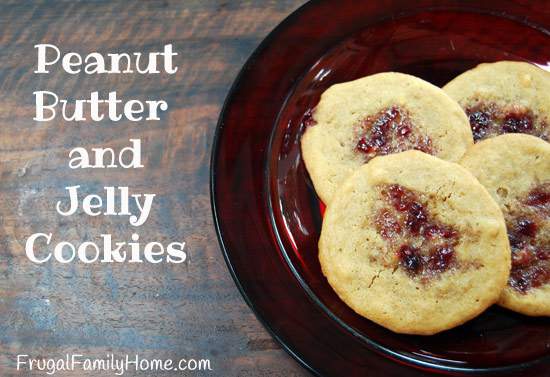 To make these yummy cookies you just need your favorite peanut butter cookie recipe and some jelly. If you don't have a favorite peanut butter cookie recipe I've included one below. You could even us a cookie mix from the store to make these yummy cookies.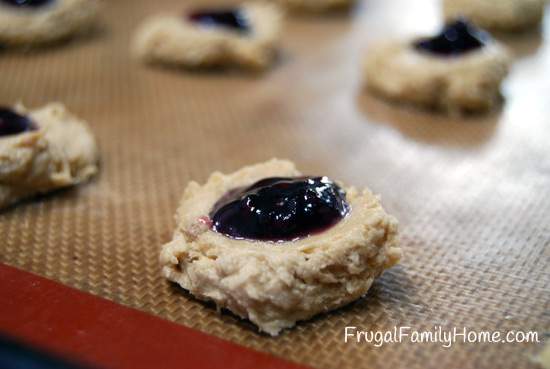 Roll the dough into a ball or drop by teaspoonful onto the cookie sheet and then make a depression in the ball. Add the jelly to the top of the ball. They will flatten out while baking some and the jelly will melt into the cookie.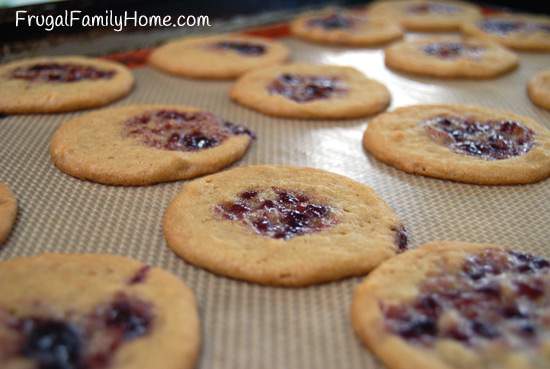 I like to bake my cookies just until they are set and slightly browned on the bottom. When I bake them to this state they stay nice and soft even when they are cooled which is just how my family likes them.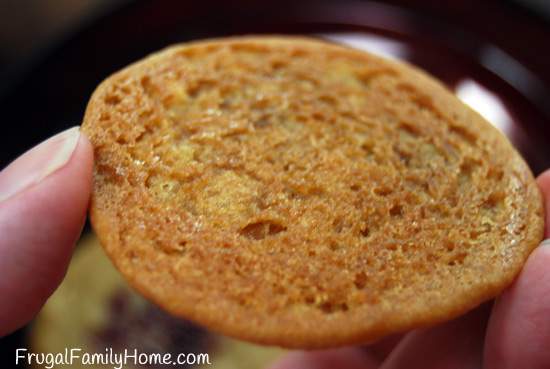 I usually only put a small amount of jelly on the top because as you can see as they bake the jelly really spreads out and you want to make sure it stays on top of the cookie. I always have one or two that runs over and gets a little sticky but they still taste great.
Peanut Butter and Jelly Cookies
Ingredients
½ cup Butter or Margarine ( I use diary free margarine)
½ cup Peanut Butter or any Nut Butter you like
½ cup Sugar
½ cup Brown Sugar
1 egg
1¼ cups Flour
¾ teaspoon Baking Soda
½ teaspoon Baking Powder
¼ teaspoon Salt
2-3 tablespoons of Jam
Instructions
Preheat oven to 375 degrees
In a bowl whisk together the flour, salt, baking soda and baking powder.
In another bowl beat the butter, peanut butter, sugars and egg together.
Add in the flour mixture to the butter mixture and mix well.
Roll into balls or drop by teaspoonful onto an ungreased cookie sheet.
Make a depression in the cookie ball or use a fork to make a crosshatch pattern in the top of the cookie.
Add about ¼ teaspoon of jam to the center of each cookie.
Bake 375 degrees for 7-9 minutes, just until cookies are set and the bottoms are slightly browned.
Cool on baking sheet a few minutes then move to a wire rack to cool.
Have you ever tried making peanut butter and jelly cookies before?

Read more posts in this 31 days of Homemade Sweet Treats series.