A quick and easy no rise pizza dough recipe, it makes enough dough for 3 thin crust pizzas in about 10 minutes.
Pizza is one dinner our whole family can agree on. If it's the same at your house, did you know pizza can be made at home faster than you can have it delivered?
With this quick and easy no rise pizza dough recipe, you can have enough dough for 3 thin crust pizzas in about 10 minutes.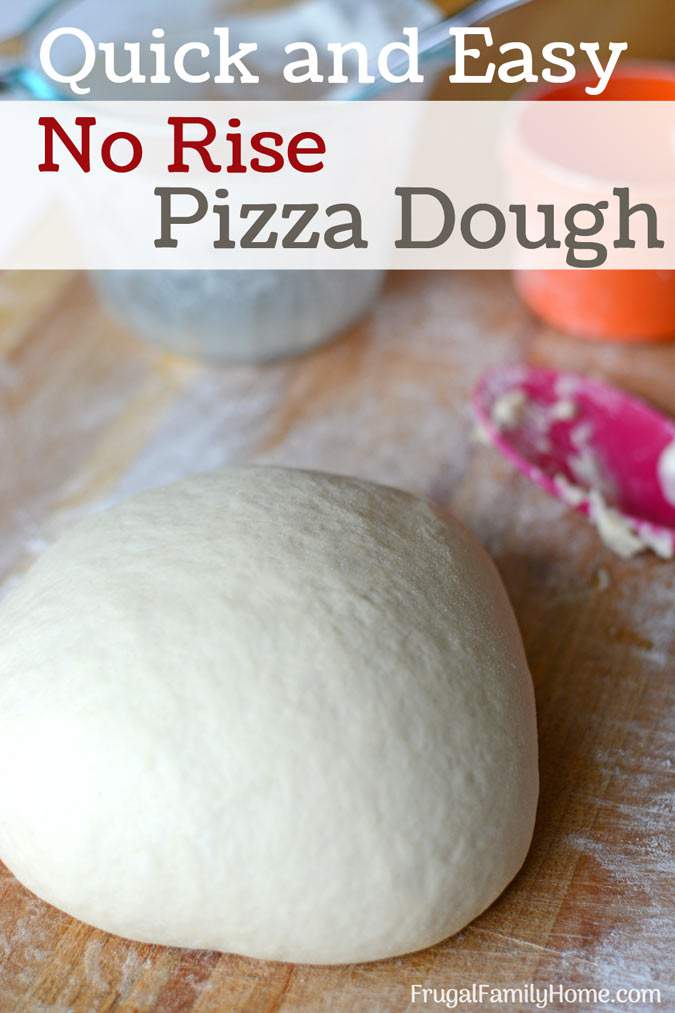 Making homemade pizza doesn't have to be hard or time-consuming. Most of the pizza dough recipes call for the dough to rise before shaping it. It can take 30-45 minutes for the dough to rise.
Which is fine if you think ahead and start it early enough. But if you don't have the time to wait for the pizza dough to rise, this no rise pizza dough recipe is perfect.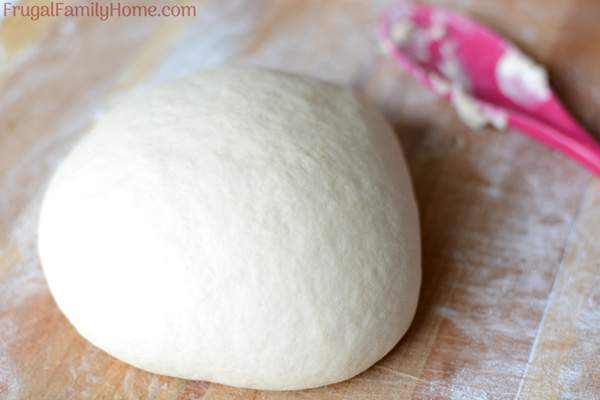 Since we eat pizza or some form of pizza at least twice a month, I use this no rise pizza dough recipe all the time. In about 30 minutes I can make three thin crust pizzas from scratch for our family.
If you don't need three pizzas you can divide the dough, use what you need and freeze the rest for a later meal. I've tried it a few times and it's worked well each time, just be sure to take the dough out of the freezer to thaw well before you need it.
Here's a quick video on how quick and easy this no rise pizza dough is to make. Don't like watching videos? Scroll down for tips and the printable recipe.
Tips for Making No Rise Pizza Dough
✳︎ Start with warm water to proof the yeast. Not hot though as that will kill the yeast.
✳︎ Add enough flour to make a nice dough that isn't dry.
✳︎ Knead until smooth, usually this takes about 5 minutes and builds up the gluten needed for the structure of the dough.
✳︎ Divide and use for pizza, pizza pockets, stromboli, anything that calls for pizza dough.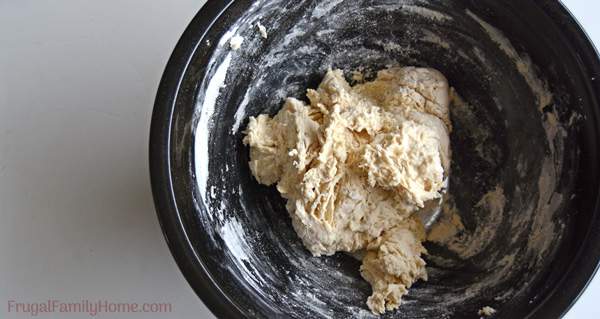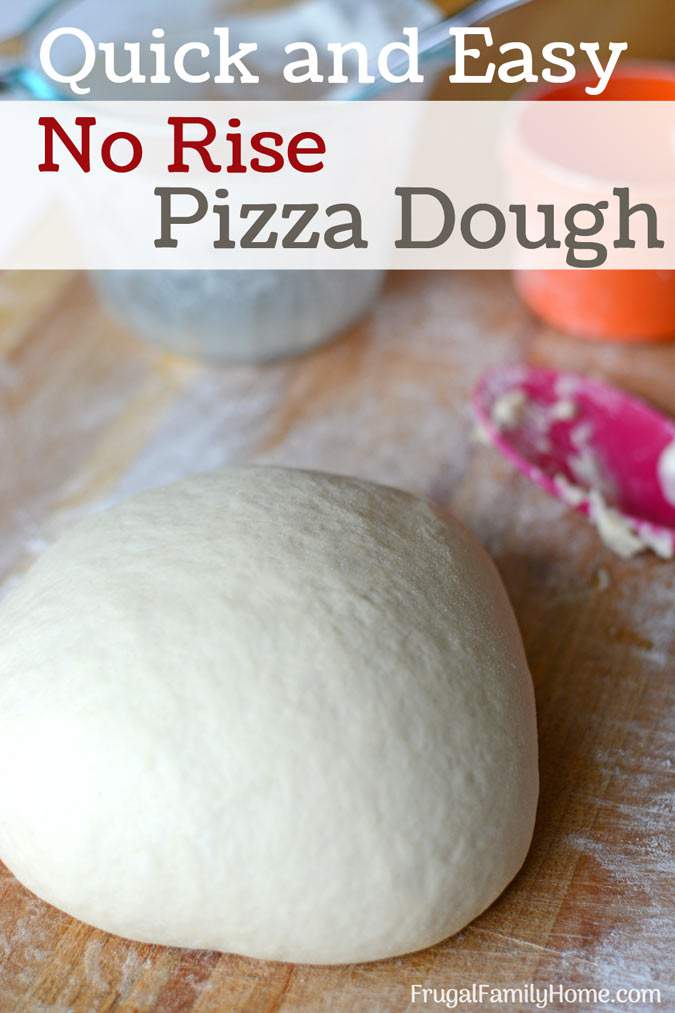 Quick and Easy No Rise Pizza Dough
Ingredients
3

cups

Flour

1 1/4

cups

Warm Water

about 100-120 degrees

1

tablespoon

Yeast

1

tablespoon

Sugar

1

teaspoon

Salt

1

tablespoon

Oil
Instructions
Heat water until warm and stir in yeast. Let sit and proof. Bubbles should form on the top.

While the yeast is proofing, add the flour, sugar, and salt to a large bowl. Stir to combine.

Add the oil and proofed yeast. Stir until the flour is all moistened.

Gather the dough and transfer to a well-floured surface, it might be sticky at first.

Knead the dough for 5 minutes, adding more flour as needed as your are kneading to keep it from sticking.

The dough should be smooth and elastic after kneading and ready to use in any recipe calling for pizza dough.
Save Money by Making Pizza at Home
If your family loves to enjoy pizza often like ours taking a little time to make your own pizza at home can really save you money, about $200 a year.
Making pizza at home can be easy and if you make your own sauce and pizza seasonings, it can be inexpensive too. You can add as many toppings as you like and customize the pizza for your own tastes.
What's your favorite pizza topping?
More Homemade Pizza Recipes to Try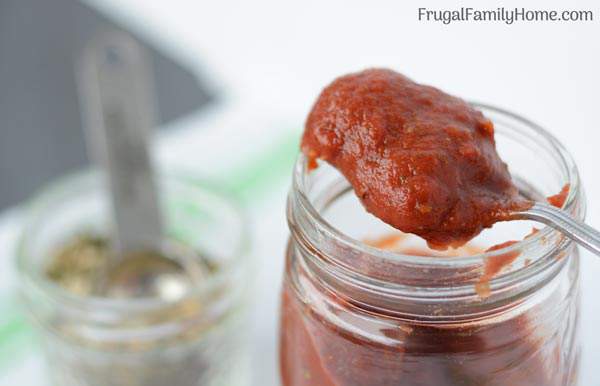 Subscribe and you'll get Recipes
sent right to your inbox!
Click the button below and fill out the form.