My family loves breakfast for dinner. I love that it makes getting dinner on the table so very easy for me. We really like to have waffles, or pancakes for dinner. But my husband's favorite is omelets.
My family usually can't eat breakfast out, due to their dairy allergy. I know when we eat out, I'm always asking, if the scrambled eggs have milk added. Because sometimes they do. I have to ask do you use butter on the griddle where the eggs are cooked?
If so then they can't have them. So when we are hungry for a good breakfast meal, it's almost always at home.
I have found I can get omelets done for all of us really quite quickly, if I do just a little prep ahead of time. In our omelets we like to have some veggies, mushrooms, onions or bell peppers. Occasionally, when I have fresh spinach I will add it too.
For cheese, I use a dairy free or sheep cheese for my family. But when we are out of cheese I will make them without any cheese at all, which is surprisingly good.
For meat, I usually stick with bacon or sausage. I know it's traditional but it's what my family likes. If I happen to have leftover ham, it will go in or even some taco meat would be good.
I'm now envisioning a very yummy taco omelet with taco meat, beans, peppers and salsa, yum!
While my pan is heating up with a little oil. I will prep all of the ingredients. Chop all the veggies, have the meat already browned and cut up and shred the cheese.
After I beaten the eggs for 45 seconds and the pan is nice and hot. I will add the eggs. As the eggs are cooking, I will run a spatula along the edges to make sure they aren't sticking.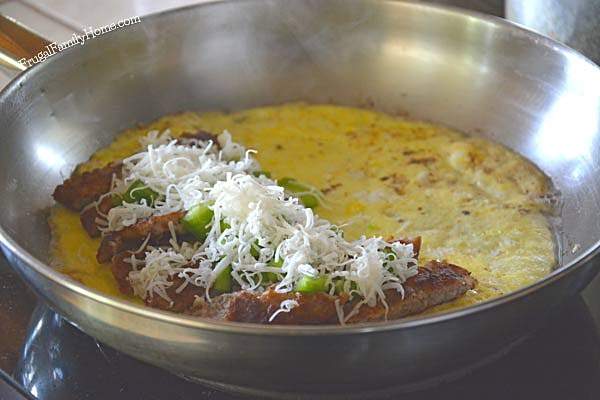 Once the egg is mainly set, I add in the ingredients and let them cook about a minute or less. Then I flip one side of the omelet on top of the other.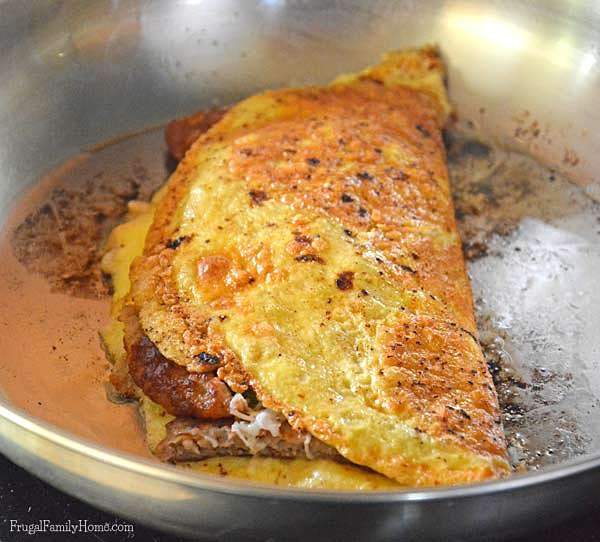 I know on some cooking shows I've watched, they recommend not letting the eggs brown at all. But we like a little color to our eggs. If you don't just don't cook them as long.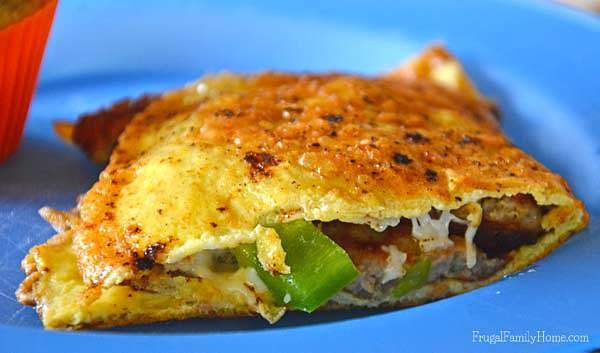 Once the cheese is melted and the ingredients heated through. Plate up and enjoy. In a matter of about 15 minutes I can have a yummy egg dinner ready to eat.
What's one of your go to quick dinner meals?
Subscribe and you'll get Recipes
sent right to your inbox!
Click the button below and fill out the form.