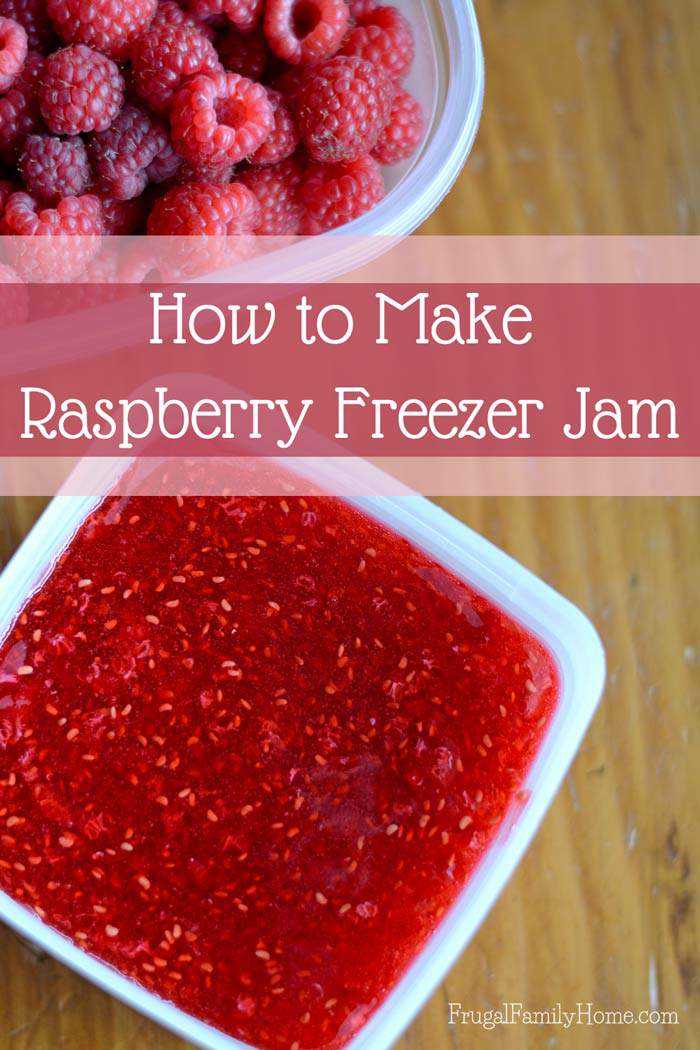 Last year, I made a batch of Raspberry Freezer Jam with MCP pectin. Like the strawberry jam, it turned out great, but this year I decided to use the Sure-Jell pectin. I have found that I like Sure-Jell pectin better. Even though it's more expensive, I think it's worth the extra cost.
Last month, I made a video of how to make strawberry freezer jam. Since the raspberries are in season now, I decided to do the same for the raspberry jam. I really like freezer jam. I think it tastes fresher than canned jam. By fresher I think I mean a more true fresh berry flavor.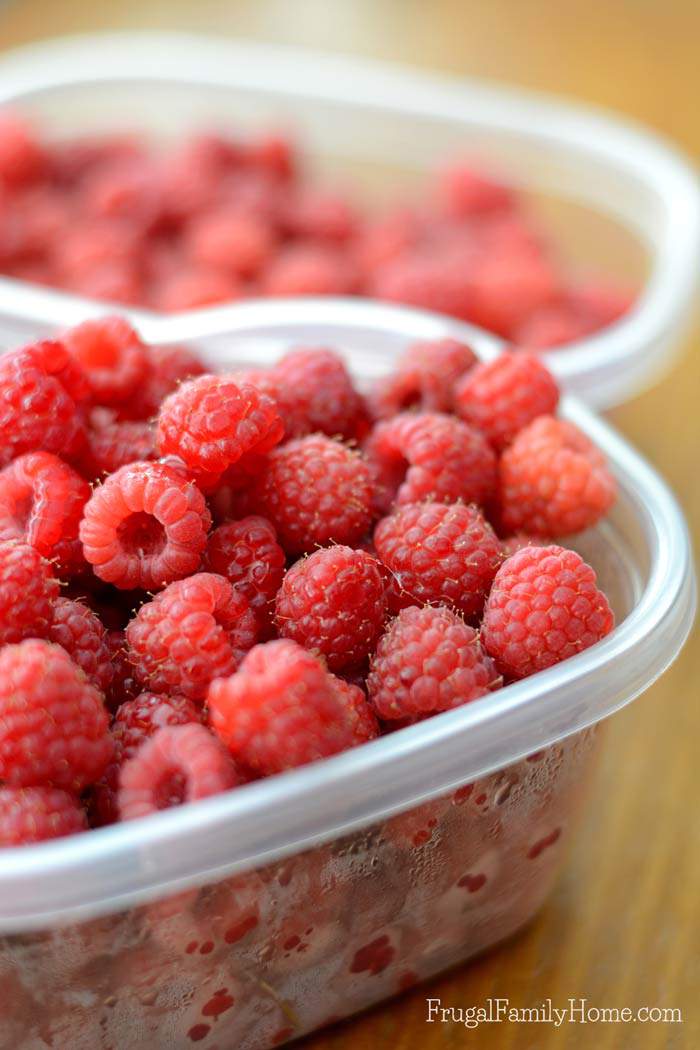 Now don't get me wrong, I do love cooked jams too. But sometimes, I want a flavor that is closer to fresh berries and that's where the freezer jam wins, hands down. It's like having the taste of summer, tucked away in the freezer, for those long winter months.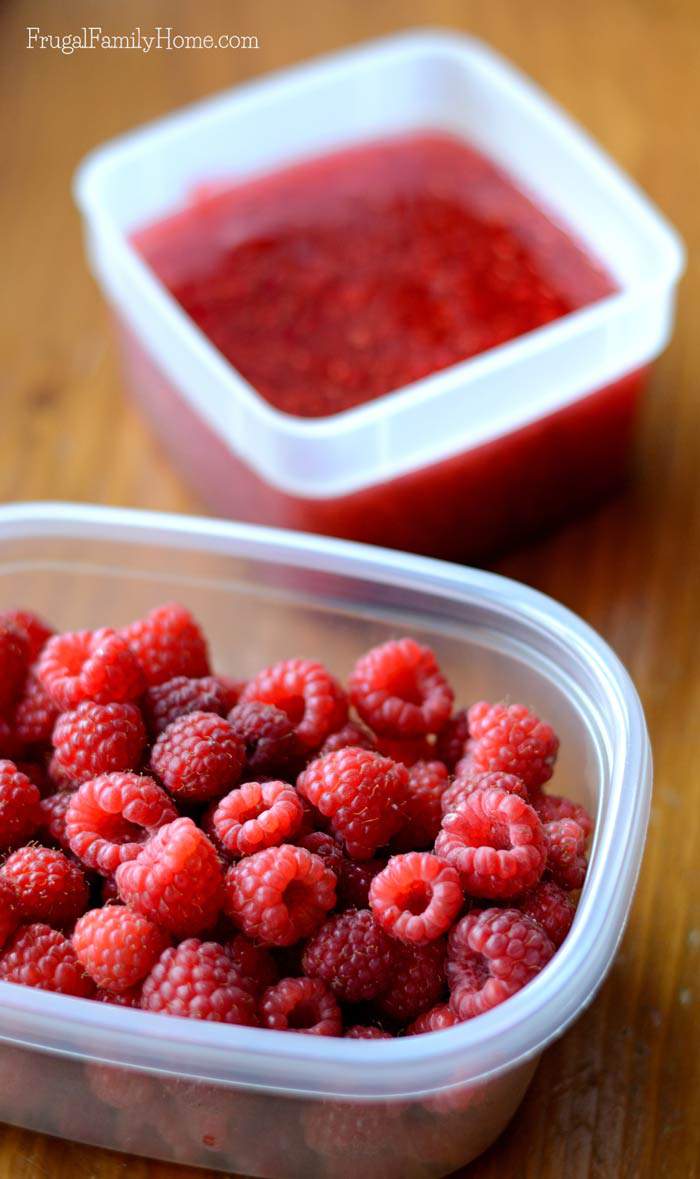 If you haven't tried making freezer jam before I think after watching the video below you will see it's super easy to make.
Can't see the video, click here.
A few things to remember when making freezer jam,
Use ripe fruit but not overly ripe or under ripe fruit. It can affect the set of the jam.
Don't reduce the sugar in the recipe. Use low sugar Sure-Jell if you want low sugar jam.
Measure the berries and sugar into separate bowls and then combine. This way if you lose count you're not stuck.
Mash the berries but leave some chunks. Jam should have berry chunks in it.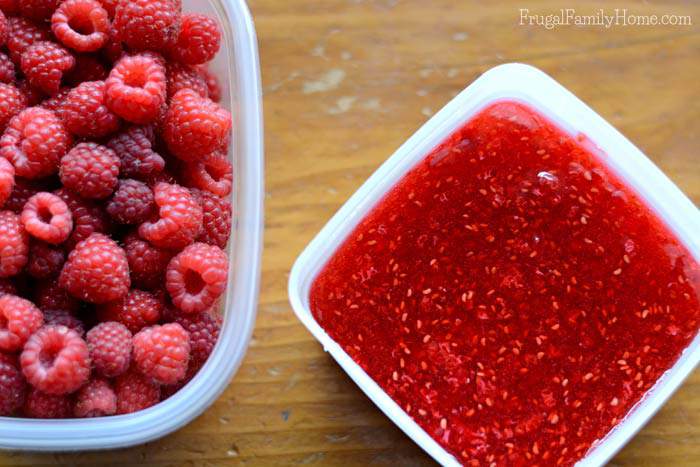 What I Like to Use the Raspberry Freezer Jam on,
We love the raspberry jam on toast, english muffins and waffles too. I've use this jam as a filling between two layers of cake and it works well for cake filling too. Plus you can warm it a little and drizzle it on ice cream. It's especially good drizzled on homemade ice cream, followed with a drizzle of hot fudge topping too. Yum! Makes me hungry just thinking about it.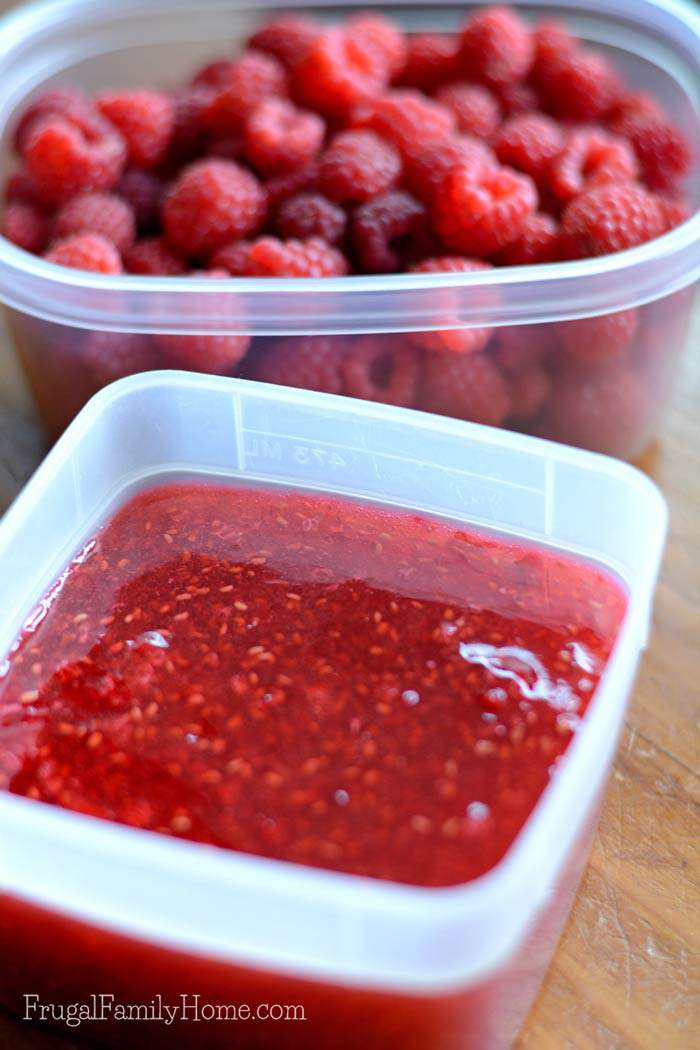 Just in Case the Instructions are Missing in the Sure-Jell Box,
With each box of Sure-Jell you should get a paper with the instructions and the recipes for all kinds of jam. But in the past, I bought three boxes without any instructions inside the box. I always save a copy of the instructions, just in case this happens, but I've included the raspberry freezer jam recipe I followed below.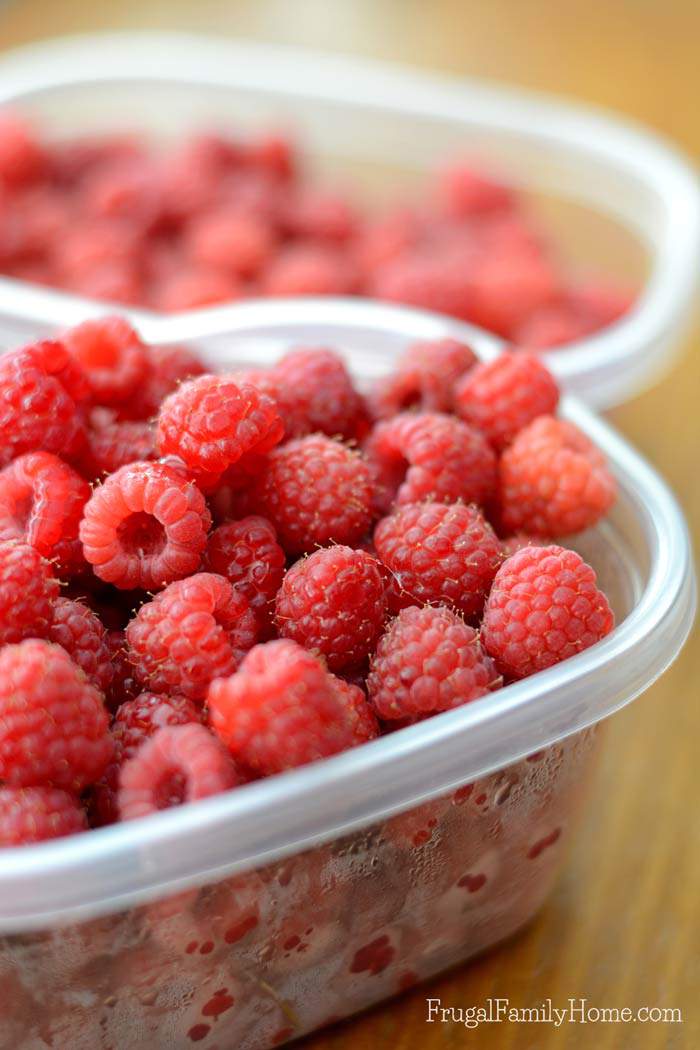 Raspberry Freezer Jam Recipe, with Video Tutorial
An easy raspberry jam recipe.
Ingredients
3

pints

of Raspberries

crushed to make 3 cups

5 1/4

cups

Sugar

1

box Sure-Jell

3/4

cup

Water
Instructions
Wash raspberries and then crush one cup at a time. Measure out 3 cups of crushed berries into a bowl. You can sieve out half of the pulp to remove the seeds if you want. I don't bother.

Measure the sugar into another bowl.

Combine the sugar and crushed raspberries stir well to combine.

Let the sugar and berry mixture stand for 10 minutes.

In a small saucepan combine the Sure-Jell with water. Stir to combined.

Heat the pectin mixture on high to a boil. Boil for 1 minute. Then remove from burner.

Combine the pectin mixture with the berry mixture and stir until sugar crystals dissolve about 3 minutes.

Pour into clean freezer containers and place lids on them.

Let the jam stand at room temperature overnight to set.

Then freeze until ready to use.
To Thaw
Place the frozen jam in the refrigerator to thaw overnight.
What is your favorite flavor of freezer jam?
Other Jam Recipes You'll Like,
Strawberry Freezer Jam
Roasted Rhubarb Jam
No Pectin Blueberry Jam
Subscribe and you'll get Recipes
sent right to your inbox!
Click the button below and fill out the form.