Earlier this week I shared that we now have raspberries in our garden. I love raspberries they are probably my favorite berry. I wanted to share this easy to make recipe for hand pies.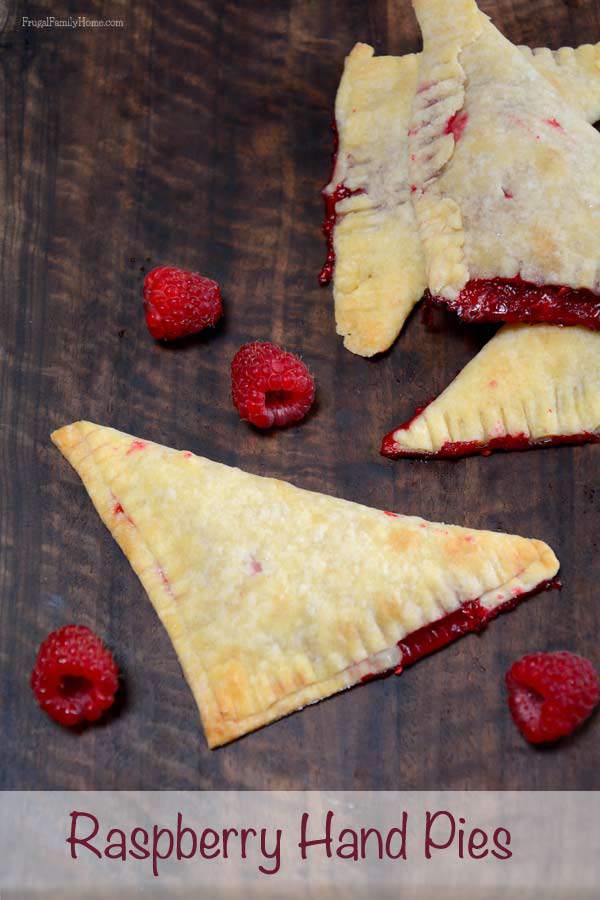 I shared on Facebook some great looking Easy Fried Pies from Liz at Hoosier Homemade. That got me thinking about making some hand pies.
We can't eat the refrigerator biscuits because of the dairy products in them. I also am trying to lose a little weight so I didn't want to fry the pies either. So I came up with this recipe as a solution.
If you don't want to make your own pie crust, you can pick up the ready to use pie crust dough at the store. Don't worry I won't tell anyone.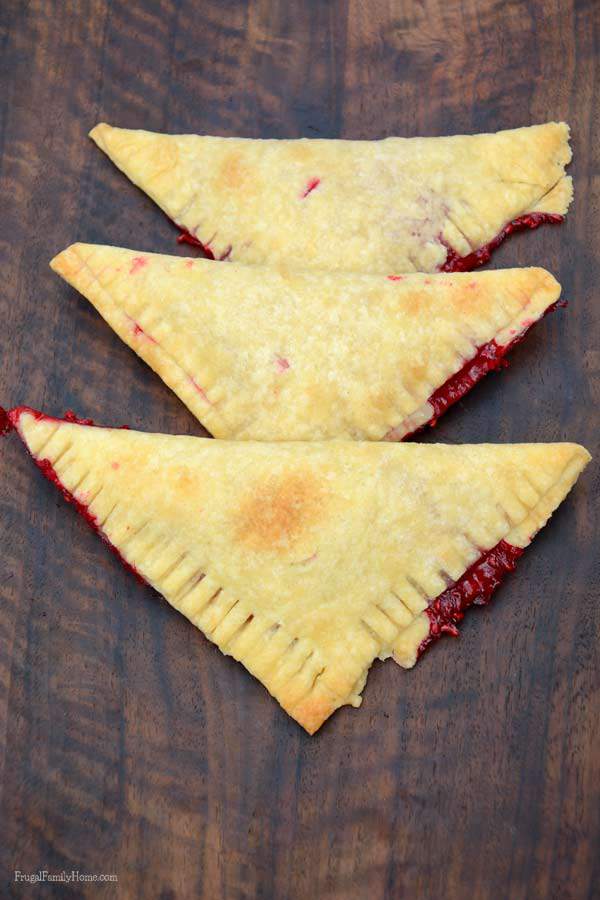 I usually will make my own pie crust. I really enjoy making the crust. I make pie crust for chicken pot pies along with fruit pies often enough I don't mind making the crust myself. But if making the pie crust isn't your thing, just grab some pie crust dough from the store. Those will work well too.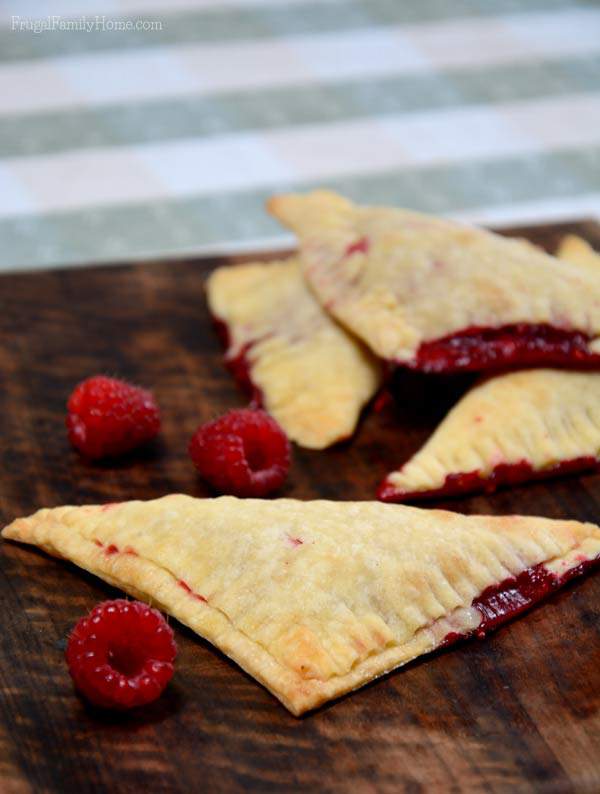 Once the pie crust was chilling in the refrigerator, I set out to make my pie filling. If you don't have fresh berries on hand, frozen will work well too. If you don't feel like making your own pie filling, grab a can at the store and use it instead. I'm all for taking help from the store when you need to.
Assembling the Raspberry Hand Pies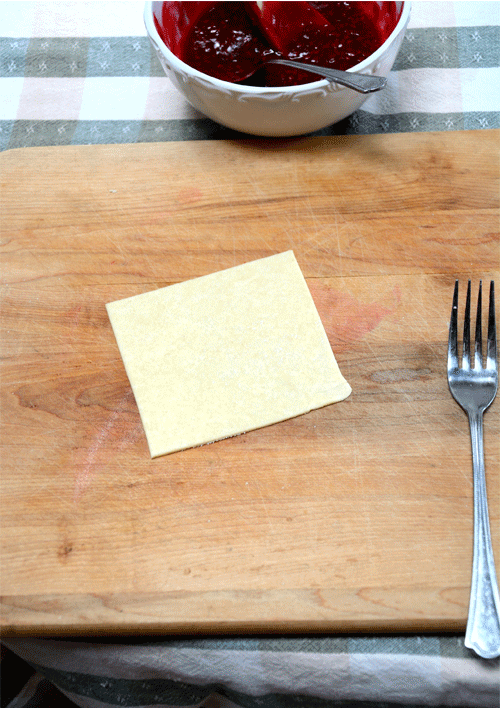 After the yummy pie filling was made I took the pie crust out of the refrigerator and rolled it out into a square. I decided to roll the pie crust out on a cutting board sprinkled with sugar and flour to give the crust a little more sweetness and crunch. Then I cut 4 inches squares out of the pie crust.
To each of the pie crust squares, I added a tablespoon or two of the raspberry pie filling. I didn't really measure the filling but just put some in the middle of the square.
Then I folded the pie crust in half and sealed the edges together crimped them together with a fork. To make them have a nice decorative edge. See graphic above for the process.
Be sure to poke a little hole in the top of each of the pies. If you don't your pies might leak like mine did. I did give each one a little vent hole while they were baking but they still exploded, lesson learned.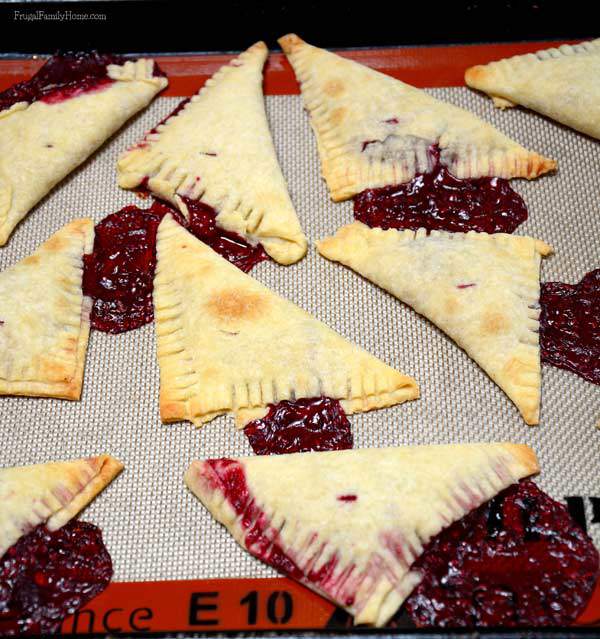 After all the hand pies were made I placed them on a cookie sheet and bake them in a 400-degree oven for 10 minutes or until golden brown.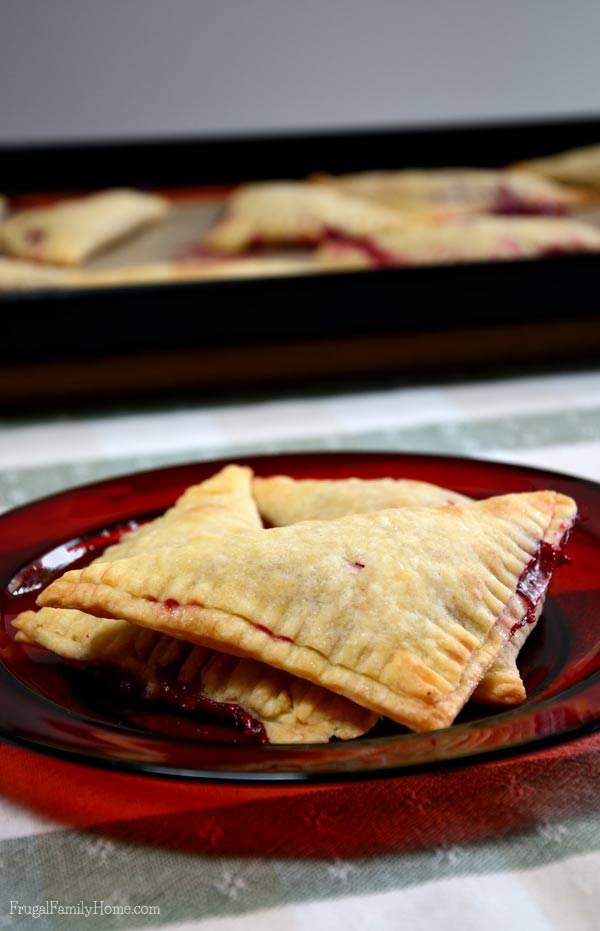 Delicious Raspberry Hand Pies
Yummy raspberry pies you can eat with your hands. These raspberry hand pies are a perfect dessert for a picnic or barbecue. No forks needed.
Ingredients
Instructions
Pie Crust

Mix the flour and salt in a large bowl.

Cut in the butter or margarine, until pieces are the size of small peas.

Mix in the water a tablespoon at a time with a fork. Add just enough water to bring the mixture into a ball.

Wrap in plastic wrap and refrigerate an hour or two.

Raspberry Filling

Mix all the filling ingredients into a small saucepan and heat over medium heat.

Bring to a boil, while stirring constantly, to avoid scorching the berries.

Once boiling, turn down heat to low and simmer until mixture is thickened.

Once thickened, place into a bowl and cool in the refrigerator slightly.

Assemble the Hand Pies

Roll out the Pie dough in a rectangle about 12 inches by 16 inches and cut 12, 4-inch squares.

Place a tablespoon of the cooled raspberry filling in the center of a pie crust square.

Fold over the pie crust to make a triangle and press the edges together.

Using a fork crimp the edges so they are secure. Poke a small vent hole in the top pie.

Repeat for each of the hand pies.

Place the hand pies on a lined cookie sheet and bake in a preheated 400-degree oven for 18 minutes or until golden brown.

Cool slightly (be careful filling will be very hot right out of the oven) and Enjoy!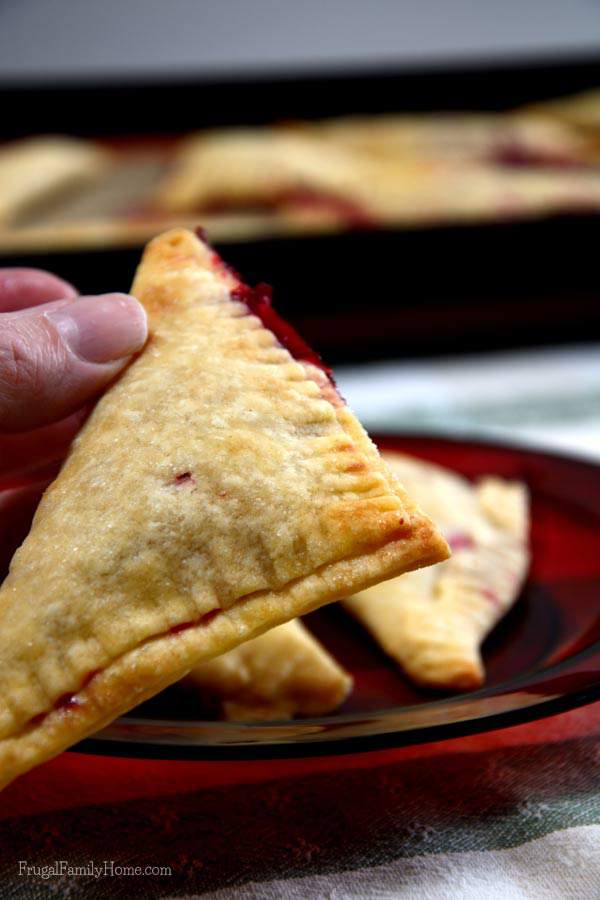 Don't these little gems just look so delicious?
Subscribe and you'll get Recipes
sent right to your inbox!
Click the button below and fill out the form.