I shared about how we automate some of our meal each week to help me get good food on the table without too much fuss. Since we have been talking about simple living I wanted to be sure to share a recipe or two for a simple cooking recipe. My idea of a simple cooking recipe is a recipe that is easy to prepare, take just a few ingredients, and is delicious too. Because who cares if it's fast and easy to make if it doesn't taste good.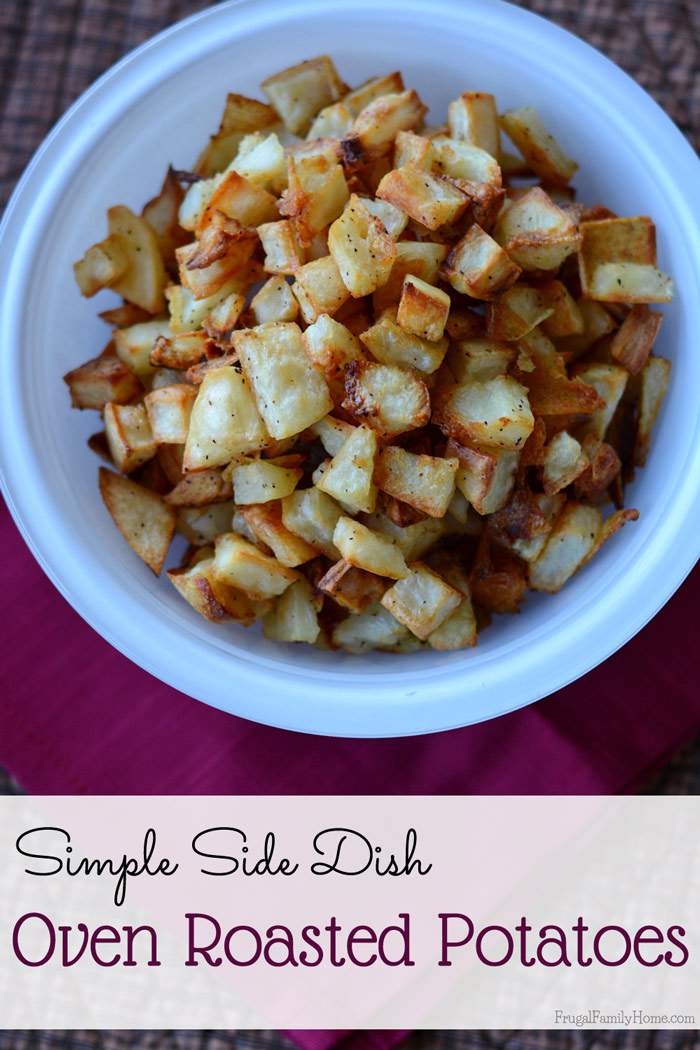 This is a super easy side dish recipe that I make often in the fall through the spring. It's roasted potatoes. I also call them square french fries to get my son to eat them since he just loves french fries so much.
They are super easy to prepare. First you have to decide if you want to peel the potatoes or not. I peel ours since I have a picky eater who doesn't like the skin on the potato. But if you get no complaints at your house, skip the peeling.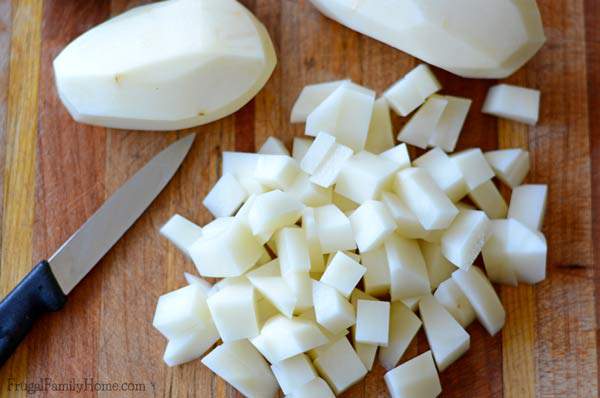 After peeling or not peeling cut the potato up into chunks. I try to keep my potatoes pretty uniform in size so they all cook at the same rate. Although I kinda like the extra crispy little ones that do get overcooked a bit.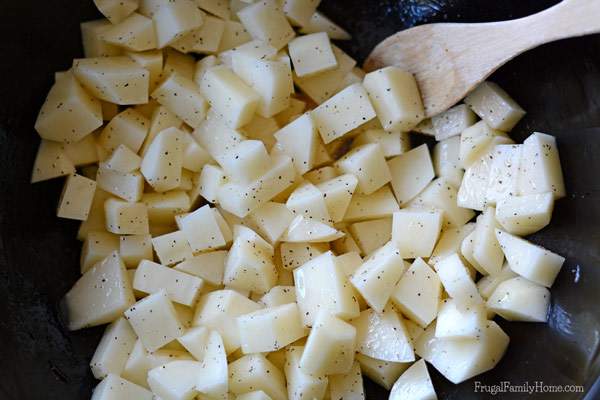 Place those chunked up potatoes into a bowl and drizzle with a little oil. I almost never measure it out. But for 4 medium sized potatoes I would use a tablespoon or two of oil, use your favorite one, I usually stick with olive or canola. Then sprinkle with a little salt and pepper to your liking. Again I don't measure I just eyeball it.
That's all the ingredients needed. Give the potatoes a stir to really coat them good and then place them on a cookie sheet or in a 9 by 13-inch pan to bake. Bake at 400 degrees for about 40-60 minutes or until golden brown. I give them a stir about halfway through the cooking time to be sure they don't stick on the bottom of the pan and brown evenly.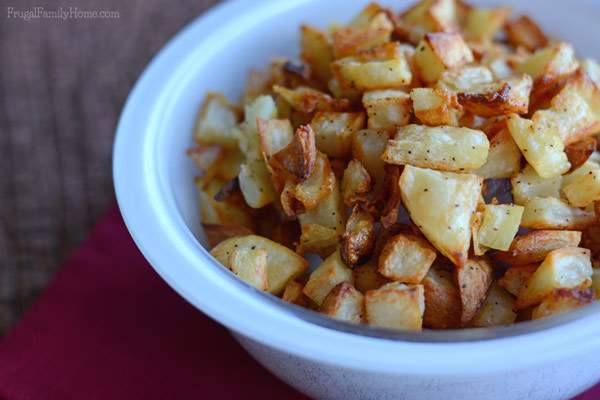 Serve warm as a side dish. To conserve energy, be sure to bake your main dish in the oven alongside the potatoes to take advantage of the whole oven space.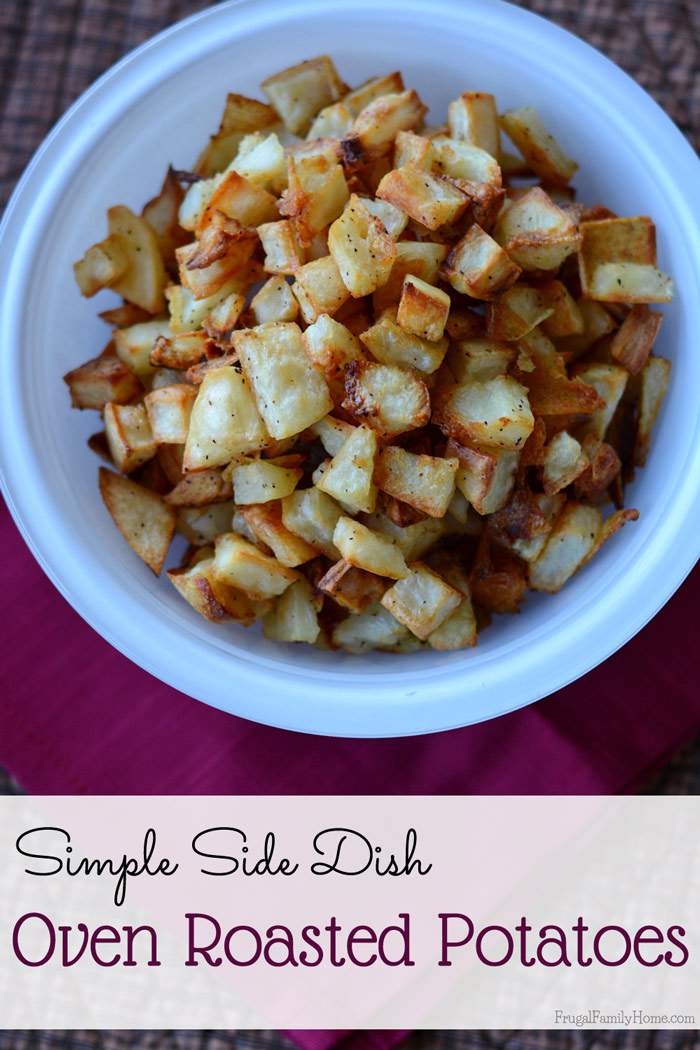 Roasted Potatoes
Ingredients
4

Potatoes

can be sweet, russet, red, or yellow

2

tablespoons

Oil

Salt and Pepper to taste
Instructions
Peel potatoes if desired and cut the potatoes into uniform cubes and place in a large bowl.

Sprinkle the potatoes with the oil, salt, and pepper.

Stir to distribute the oil and seasoning.

Place the potatoes on a cookie sheet or in a 9 by 13-inch pan in a single layer

Roast at 400 degrees for 40-60 minutes until golden brown, stirring about half way through cooking time.

Serve as a side dish.
What is a favorite simple cooking recipe you like to make? I would love it if you shared your recipe ideas in the comments below.
More Side Dish Recipes…
Roasted Sweet Potatoes
Garlic and Chive Mashed Potatoes
Subscribe and you'll get Recipes
sent right to your inbox!
Click the button below and fill out the form.