I use my slow cooker often when the weather starts to heat up. After all why heat up the kitchen when you don't have to? If it's really hot I will put my slow cooker in the garage or outside to cook. I think it's probably the best kitchen appliance to beat the summer heat.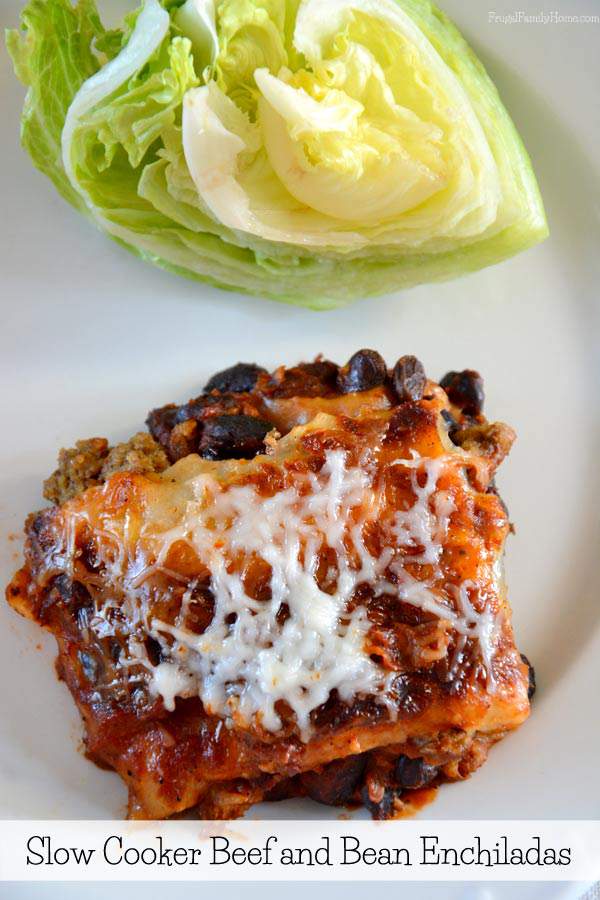 My slow cooker is a little small. But after burning up about one a year, yes I use mine that often. I decided to purchase a slow cooker (affiliate link) like my mom used to have. It has been a great little slow cooker. I think the next time I need to purchase one I'll be getting a 6 quart model though. For just a little more room.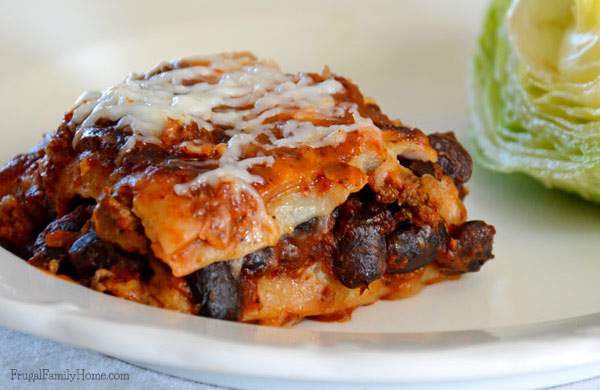 I hadn't made enchiladas in the slow cooker before. But I figured how hard could it be to make in the slow cooker versus the oven. I decided to go with a layered enchilada instead of rolling the tortillas. It made the dish a little thicker, more like lasagna. So it could stand up to the longer cooking time.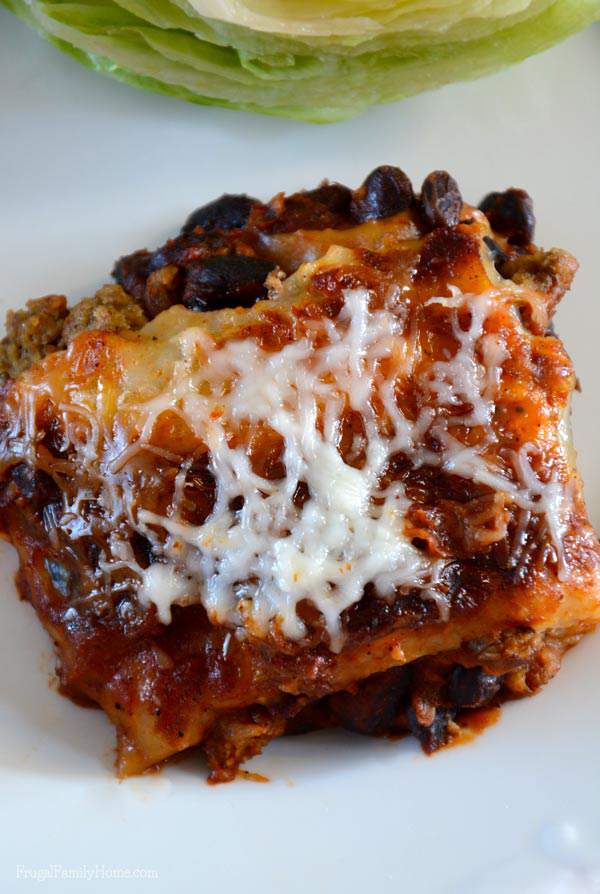 I started with some pre-cooked ground beef from my freezer. I only used a half pound, since I was adding beans in too. I also had some black beans in the freezer, so I used them instead of canned beans. But the canned beans would work well also. You don't have to use black beans, use pinto beans if you prefer them instead.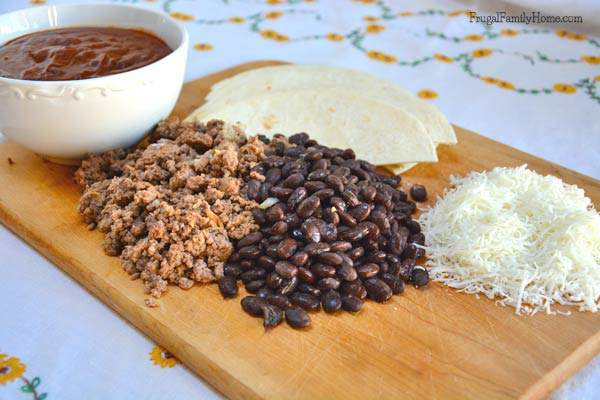 I made my own enchilada sauce using my friend Sandra's recipe. But you could use canned sauce or the foil packets with tomato sauce. Use whatever your family likes the best.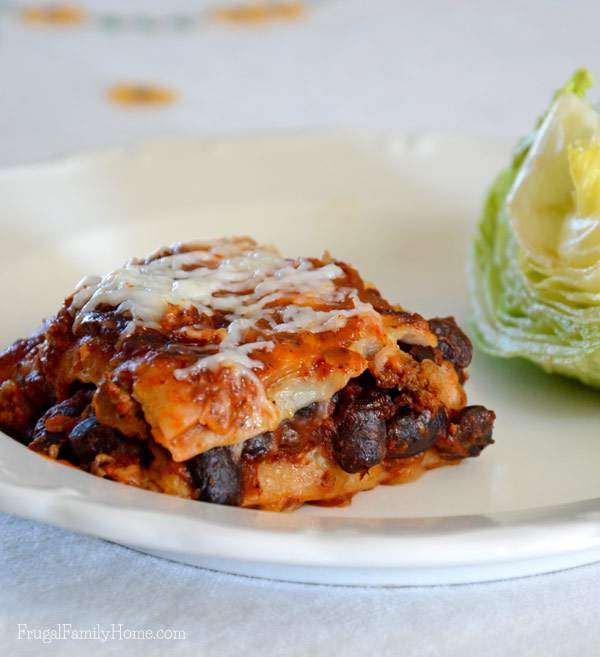 I started out with a layer of tortillas on the bottom but next time I think I will try adding some sauce on the bottom first. I think it will help keep the bottom tortillas from getting too crisp. Then I just layered the ingredients.
Here's how I assembled the enchiladas,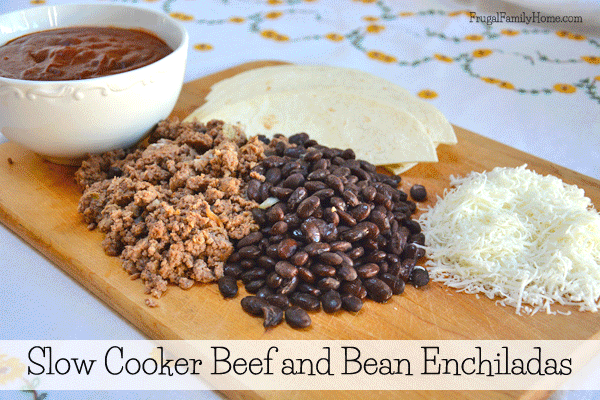 Here's the recipe so you can print it and give it a try,

Slow Cooker Beef and Bean Enchiladas
Ingredients
½ pound Ground Beef or Turkey, cooked and drained
2 cups canned Beans (pinto or black)
2 cups Enchilada Sauce
1 cup Cheese, shredded
6 Flour Tortillas, cut in half
Instructions
Place ½ cup sauce in the bottom of the slow cooker and spread it out.
Place 3 tortillas on top of the sauce. Add ⅓ the beans and ⅓ the cooked meat on top of the tortillas.
Add three more tortillas, spread sauce on top of the tortillas. Add ⅓ the beans and meat again.
Layer another three tortillas on top and spread ½ cup of sauce over them. Add the rest of the beans and meat.
Top with the remaining 3 tortillas and spread the sauce on top. Sprinkle with cheese.
Place the lid on the slow cooker and cook for about 6-8 hours on low or until the enchiladas are heated through.
Enjoy!
What's your favorite type of enchiladas, cheese, beef, pork or chicken?

Find more Dinner Ideas on my Dinner Recipe Page.
More Crock Pot Recipes You'll Love,
Slow Cooker Cranberry Pork Roast
Slow Cooker Hamburger Dish
Slow Cooker Garlic Pork Roast