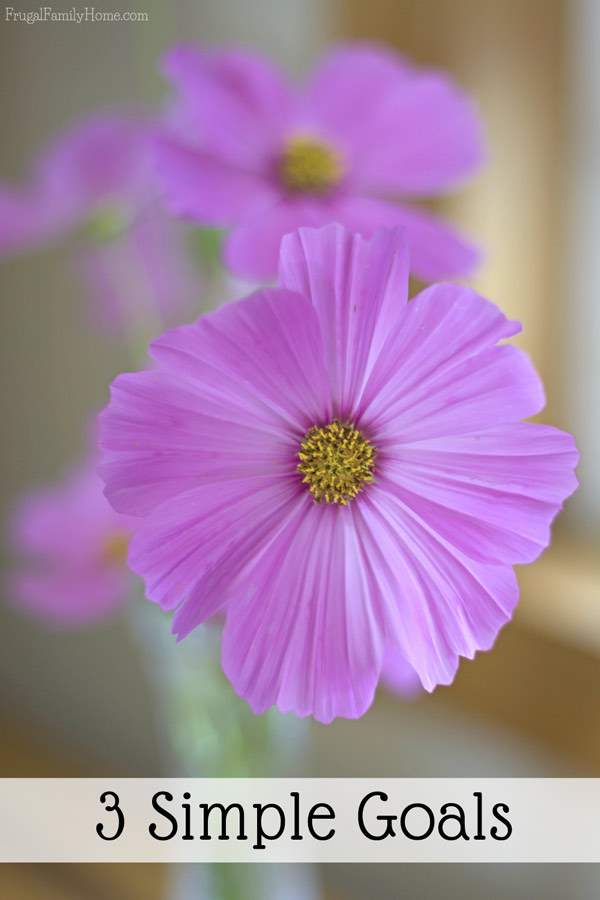 We were back to our normal schedule this week. My goals from this past week were all crossed off. I'm glad I added the goal of napping. There were a few days I really needed to rest about midday.
Make Two Recipes
I made my two recipes this week. You probably saw the recipe for the roasted potatoes and I'll have the other recipe up this later this week.
Reading Goal
I actually did quite well with this goal. I've been reading Money Making Mom by Crystal Paine (my referral link) I was able to read more than I thought I would. The book is really good one I can recommend and it will be out soon. Plus if you pre-order you can get a couple freebies too. Go here to find out more.
Take a Nap
I took a few naps over this past week. As I get older I find it harder to sleep. Why is that I don't know. But often I wake up at 3:30 in the morning. Some days I think I should just get up and get a few things done, but most of the time I just lay there in bed trying to go back to sleep. So on the days I didn't get enough rest the night before I took a short nap. They did make me feel better.
My 3 Simple Goals for this Week
Goal #1
Finish the Write 31 days Challenge this week. I'm on the home stretch and want to finish up the rest of the posts for this week. While I've enjoyed this challenge I'll be happy to get back to a lighter writing schedule for next month. 🙂
Goal #2
Harvest and wrap the last of the tomatoes from the garden. I have a few, more than 30, still hanging around in the garden and I need to get them in so I can let them ripen indoors.
Goal #3
Make a holiday plan. I need to start my holiday planning for gifts, foods, and candy making. I like to get started now so I can get all my shopping done and have my nonperishable items for baking purchased before Thanksgiving.
What goals are you working on this week?
[signoff]
Some of the links in this post are my referral links. That means when you use them I might make a little money at no extra cost to you. Thanks for your support in this way. You can get more information on my disclosure policy page.