Traditions, family traditions are something all families have. Something you know you can look forward to each year that is just for your family.
These traditions are little things that you look back at later in life and remember fondly, a little thing that brings joy to your heart.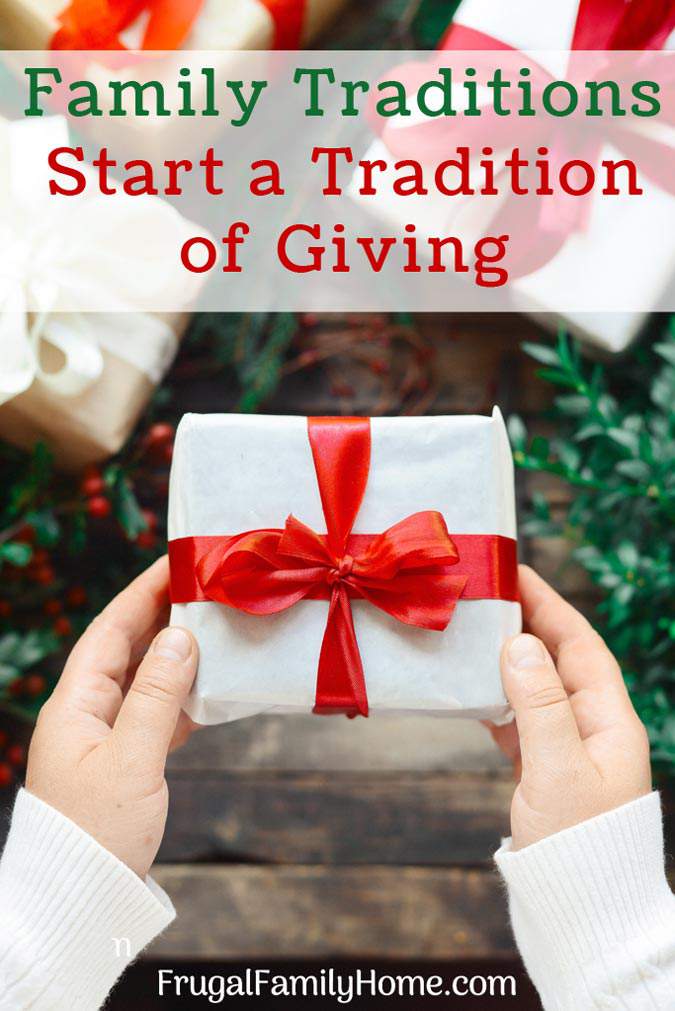 A Family Christmas Tradition
Thinking back to our Christmas traditions I have so many great memories.
My mom always used to make candy and cookies for all of the people in our lives, the neighbors, the people at the regular gas station we went to, all of our friends and our doctor too.
We would start at the beginning of December spending a week or so making all the great candies and then baking the cookies. Once they were all done we would make the plates of these delicious goodies and deliver them.
I remember loving the giving part so much.
It was fun to make the items but so much more fun to see the smiles on all of their faces when we would deliver them. So I think that is why I continue this tradition with my kids to this day.
One of my neighbors told me they look forward to getting the goodies each year. It warms my heart to know this simple tradition is blessing others.
You don't have to go all out and it doesn't have to be expensive to share with others around the holiday season. A batch of cookies or an easy candy recipe made to share can really brighten Christmas for those around you.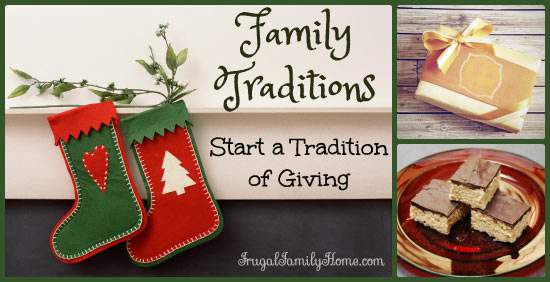 Teaching Kids About Giving
Christmas can be filled with getting things for kids, toys, games, and candy, that the giving part can be lost.
Teaching your kids about giving through a Christmas tradition can be a wonderful thing. They can get excited each year about doing for others instead of just receiving themselves.
It's great to teach the kids about giving, but doing something will really stick with them. Make sure to pick something they can really participate with.
Some Ideas for Giving
Even if your budget is tight your kids can give to others with a few of these ideas,
Bake cookies, make and deliver a dozen of them to each of the neighbors.

Gather up the kids outgrown clothes and toys and take them to a women's shelter. The kids can make some cards and place a candy cane in each one for the kids.

Make a bunch of cards and deliver them to a local nursing home

Deliver meals for Meals on Wheels with your kids

Bake a loaf of bread to give to the neighbors (homemade bread is always a great gift)

Trim an evergreen tree in your yard and make the trimmings into wreaths or boughs to give to the neighbors to decorate their homes
What activity could you do with your kids to help others out during this Christmas season?
Please share your ideas in the comments below. I'm sure you all have lots of great ideas to share.
Other Christmas Ideas…
That Nagging Feeling You Didn't Do Enough
10 Easy Homemade Christmas Tree Ornaments to Make