Christmas is all about traditions and one of our traditions is to make a new homemade Christmas tree ornament each year. It's something we started when my daughter was young and we've kept up the tradition.
If you'd like to make a homemade Christmas tree ornament this year, I've got 10 easy ideas for you to try.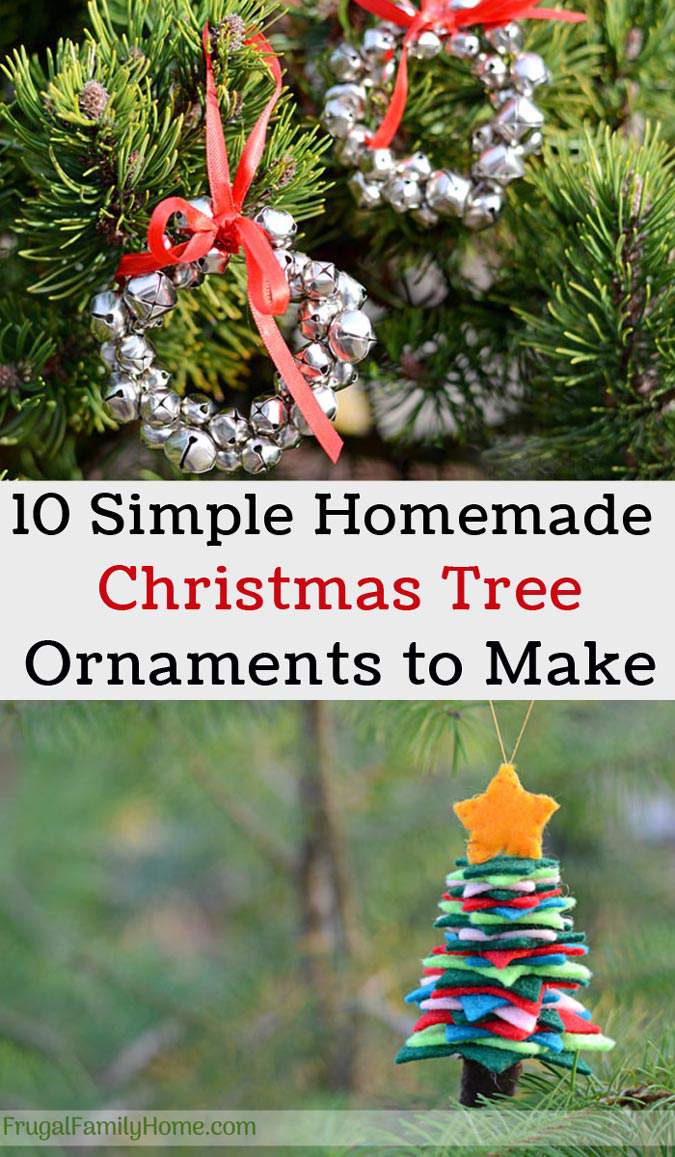 All of these homemade Christmas tree ornaments are all easy to make, so the kids can help and it can keep them busy over the holiday break. You know they'll be bored as soon as they get home.
Plus kids love to have their own handmade ornaments on the tree. My kids talk about which ones they've made from year to year as we add them to the tree.
Plus these ornaments are cute enough to give as gifts. You can also place them on the front of a Christmas gift to dress it up even more. And the person receiving the gift has a new ornament for their tree too.
We haven't decided what new ornament to make this year but I'm sure we will figure something out soon.
All of these easy homemade Christmas tree ornaments can be made from supplies from your local grocery store, dollar tree, craft store or Amazon.
10 Easy Homemade Christmas Tree Ornaments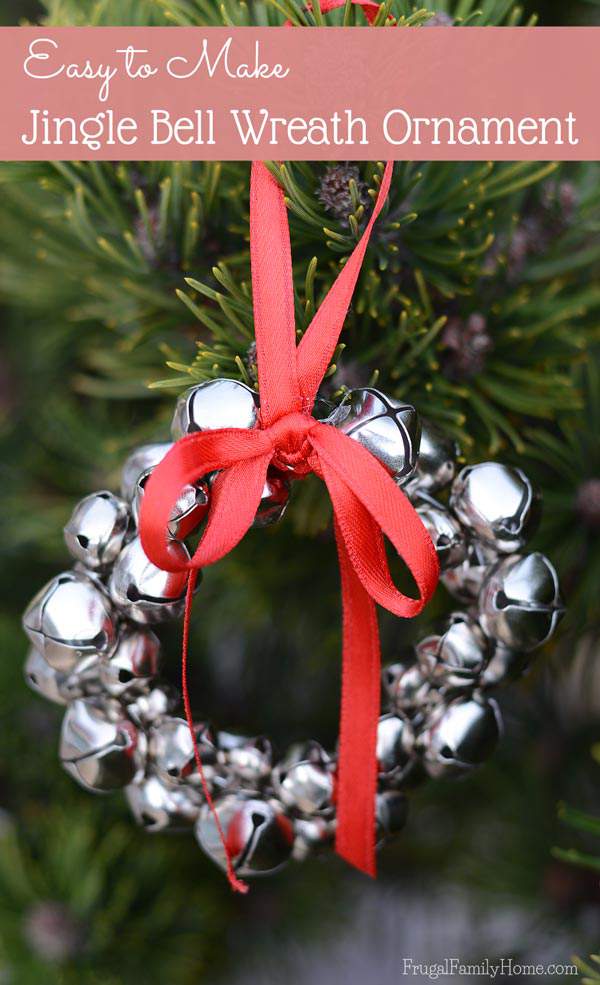 These jingle bell wreaths look so pretty when the Christmas tree lights shine against them. You'll need a few bags of jingle bells, wire, and ribbon to make them. They are simple to make and add a little jingle to the tree when it moves.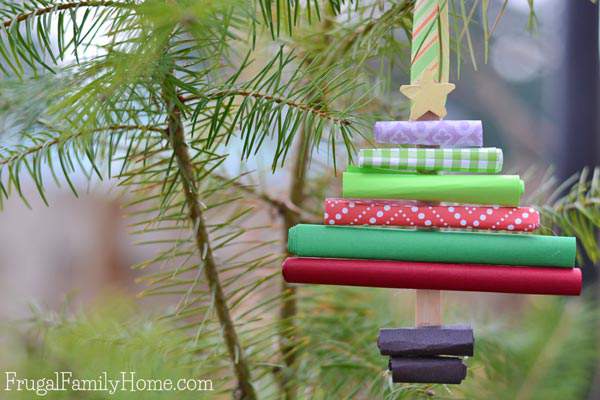 Making a rolled paper Christmas tree ornament is an easy project even for little ones. Just roll an assortment of scrapbook paper and glue them. It's really that simple and you can use whatever colors or patterns you prefer to make the perfect tree to add to your own Christmas tree.
Start with plain glass globe ornament, add a few drops of paint and give a swirl. Then let the paint dry and hang on the tree. Each one is unique because the paint doesn't swirl the same way twice.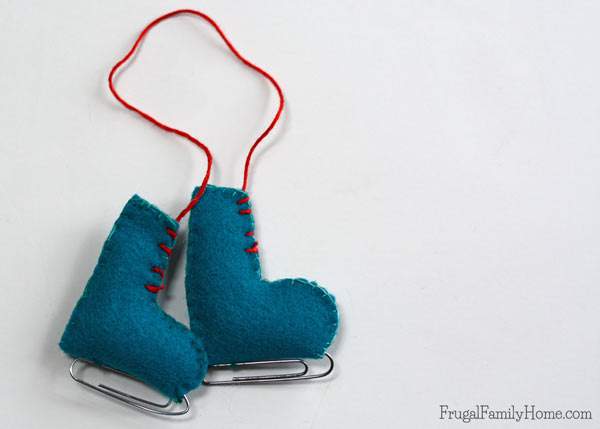 If you have an ice skater in the family these cute paper clip ice skate ornaments would be a perfect gift for them.
In a few minutes, you can cut the felt, sew the edges, and add a little stuffing to make these cute ice skates. Add a paper clip and you're done. These would look so cute attached to a present too.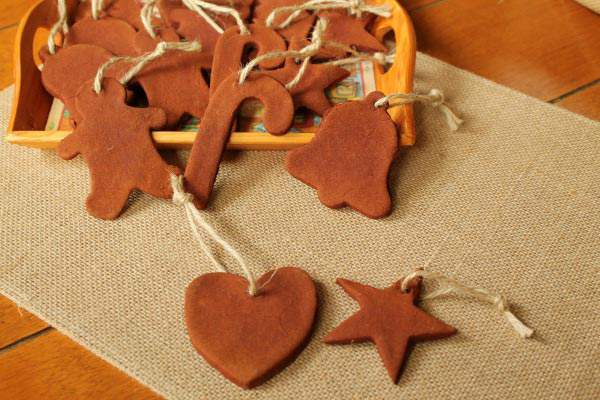 If sewing isn't something you want to do, try these eat to make cinnamon applesauce ornament. Just mix the two ingredients, cut out with cookie cutters and bake. They not only look cute but they smell great too.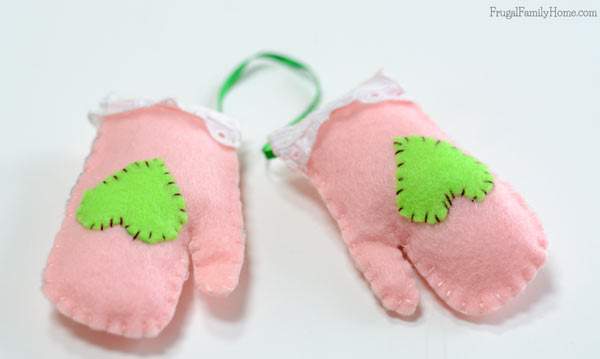 As the paper clip ice skates above, these mittens are made out of felt and stuffed. We added a little lace to ours. They turned out really cute and my kids were even able to sew one for each of them.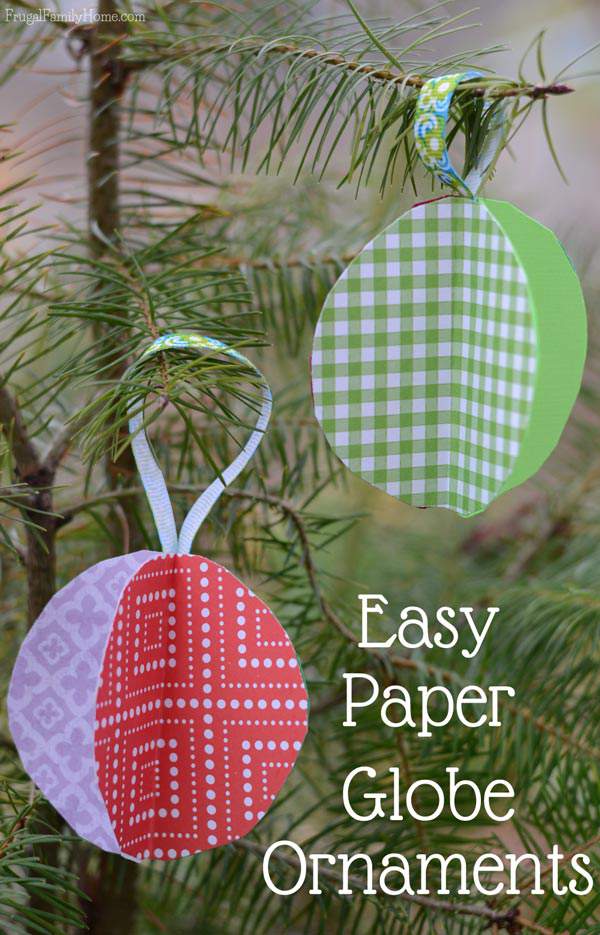 If you have glue sticks, scrapbook paper, and a little ribbon you can put your kids to work making their own paper globe ornaments. They are easy to make and turn out cute. I remember making these in school when I was a kid and it's a great project to keep the kids busy when they are home from school.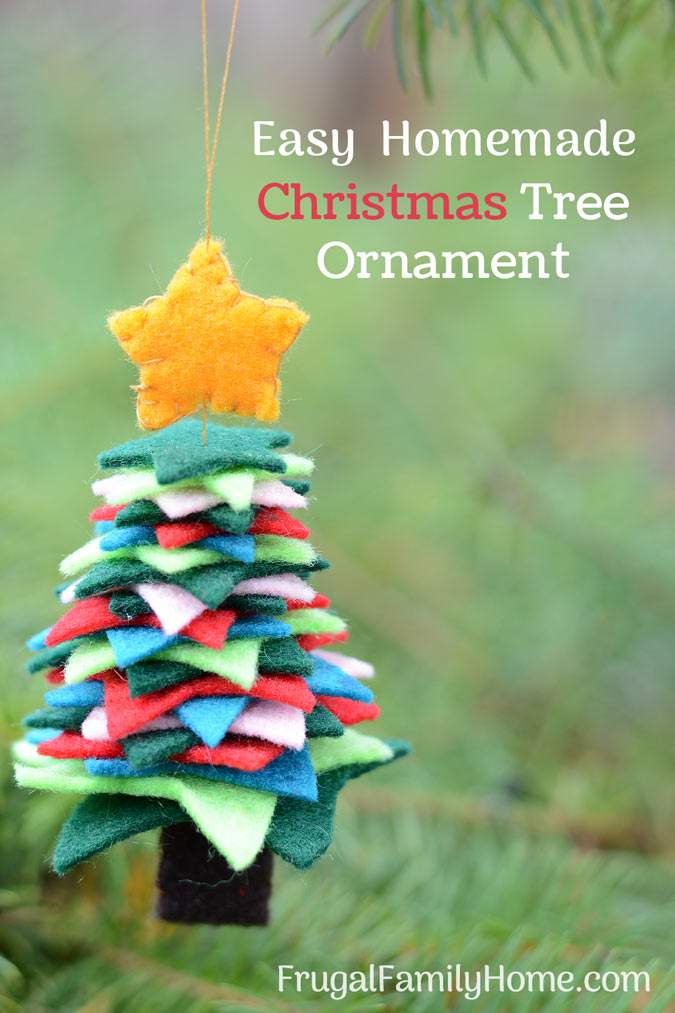 What do you get when you stack a bunch of felt stars? You get these cute little felt Christmas trees to add to your own Christmas tree. Grab the free printable pattern, felt, thread and a needle and you can have a few for your own tree in no time.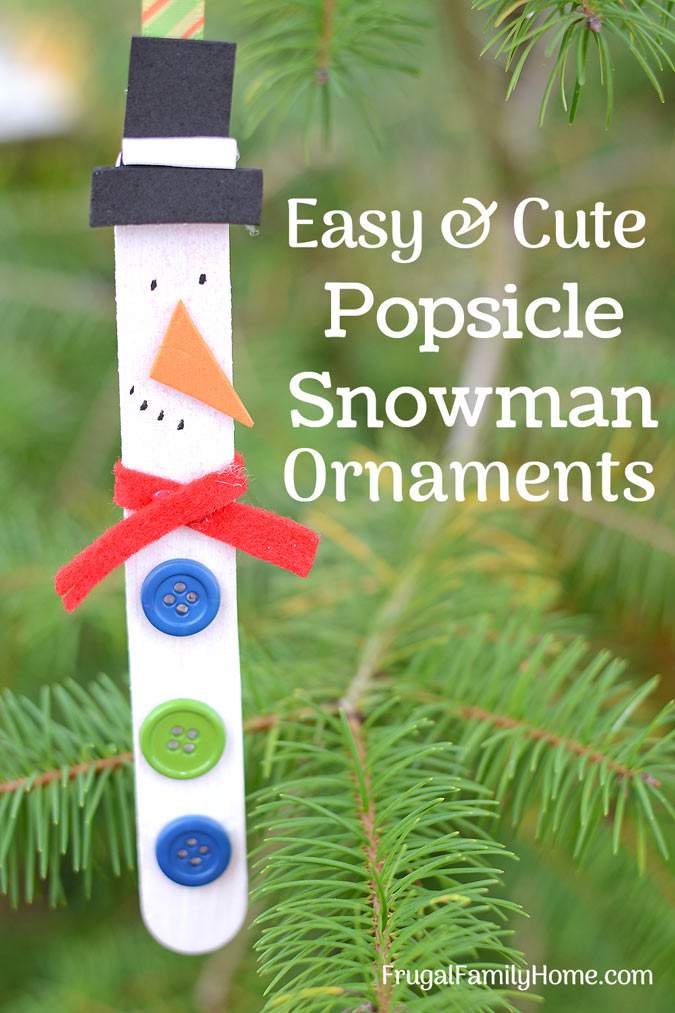 Who wouldn't want a cute little snowman added to their tree? These popsicle snowmen are complete with a scarf and hat too. Just a few items from the craft store or the dollar store and you can make your own popsicle snowmen for your Christmas tree.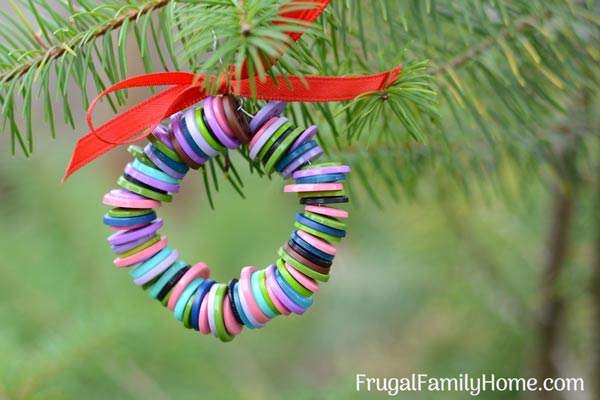 I think the saying cute as a button applies to these button wreath Christmas tree ornaments. With a little wire and assorted buttons, you can make your own button wreath ornaments for the tree. My kids had fun arranging which order their buttons would go on and did a good job of staggering sizes and colors.
You can go with different shades of one color or alternate lots of colors like we did. They are sure to brighten up your Christmas tree.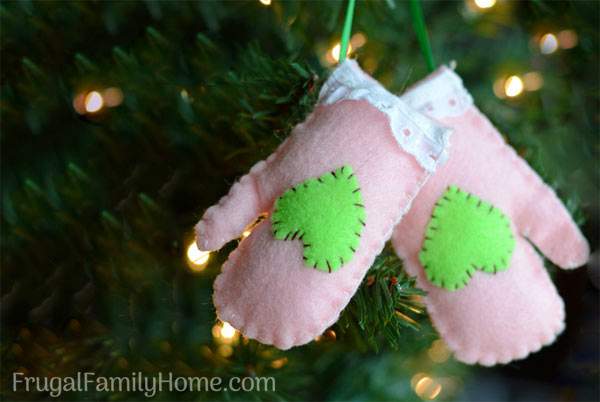 I hope you've found a couple of new easy homemade Christmas tree ornaments to make with or for your family this year.
Do you have a special ornament on your Christmas tree you put up each year?