Tools those lovely things that make our jobs around the house so much easier. In the garden, I have a few tools that I use often and couldn't garden without. I know it's easy to go overboard and get lots of tools to help you do so many tasks but I'm more of a basics kinda gal when it comes to gardening.
This week's Tuesdays in the Garden blog hop is all about our favorite gardening tools and tips. I've teamed up with a few other gardening bloggers so we can share what we love to use in our garden. Be sure to scroll down to see their favorite tips and tools too.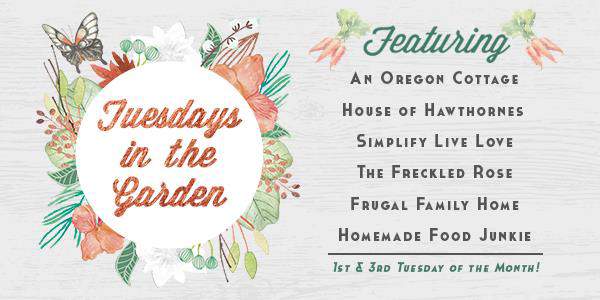 I have my current, yes they do change from time to time, 5 favorite gardening tool listed below.
I've found a few tools to be ones we use over and over in our garden. I'm often tempted at estate sales and garage sales to pick up a new gardening tool to try, but most of the time I stick with my tried and true garden tools.
Just so you know, some of the links below are my affiliate links. When you purchase through those links I can make a little money at no extra cost to you, thanks for your support in this way. You can find more information on my disclosure page.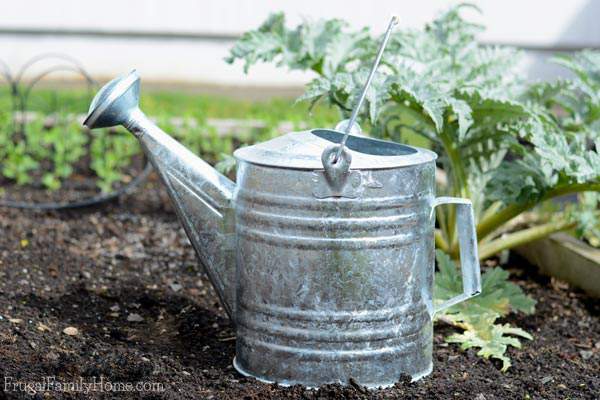 This watering can was given to me by my kids and husband last year. They knew I needed a new watering can but I'm not good at just picking up things for myself and so my family purchased one for me. I'm so glad they did. I'm sure I would have gone cheap and just picked up a plastic watering can that would have lasted a season or maybe two and then needed to be replaced. But instead, they bought me this really nice galvanized can and it has worked really well.
I like to use it for adding liquid fertilizer to my plants, things like fish fertilizer to the newly transplanted plants. I think it just helps to give them a good boost in growing. I also use it often at the start of the season when I only have a few things growing in the garden and only need to water in certain areas instead of a full bed. I'm hoping it will last for many years to come.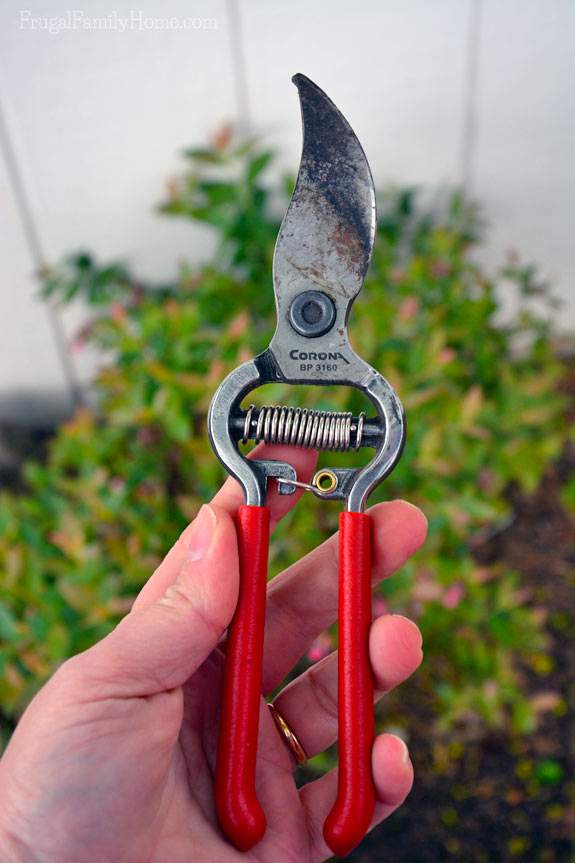 For years, I used a pair of scissors to trim or cut back shrubs, trees, and bushes in our garden. But more often than not the scissors wouldn't be sharp enough and would tear more than cut the branches off. Which left a cut that was more shredded or jagged than a flush cut. But a few years ago I splurged on a nice pair of hand pruners.
These little pruners have made the job of trimming the trees and shrubs in so much easier. If you don't have a pair of hand pruners I would say this is definitely an item you want to add to your gift or purchase list.
The Corona pruners we own have held up really well during the years of use, unlike other pruners we have owned that were mainly plastic and barely lasted a season.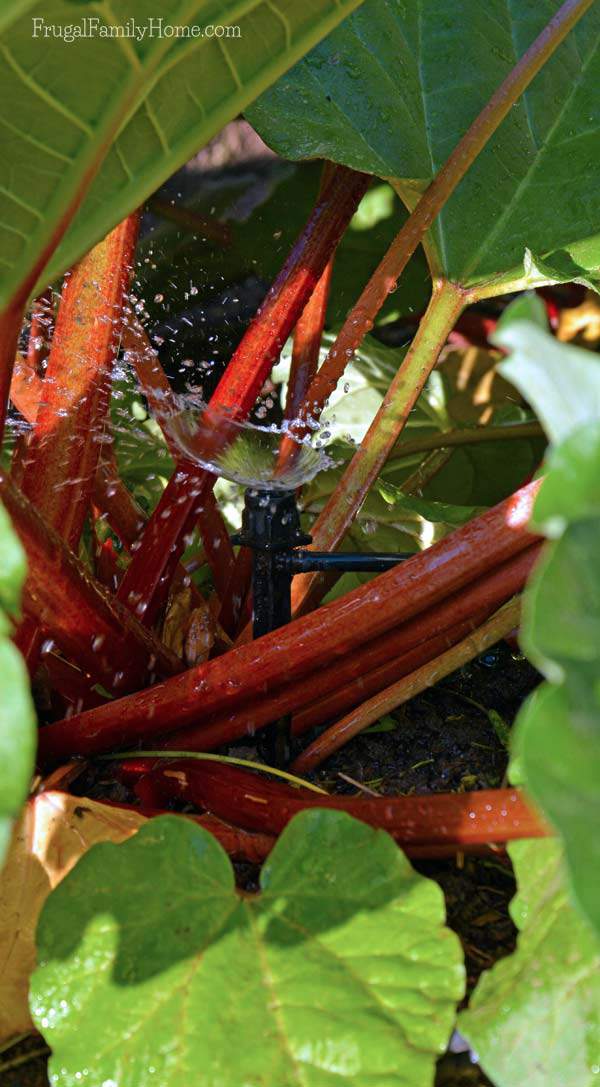 The plants need to be water regularly, and having a system to get them watered makes the job of gardening so much easier. I used to just run a sprinkler over the whole garden, but then my husband installed a drip irrigation system. It sounds fancy doesn't it.
It's really just a series of main line hoses with smaller lines off of it to supply water to just where you need it and not where you don't. My husband also built the main line out of copper with shutoffs for each raised bed. It helps up cut down on watering cost by only watering where and when we need to. Plus I hook up one hose and can water all of my raised beds at one time, very convenient.
But this system isn't only for vegetable gardens it can be used in flower beds too. If the water is only added at the base of the flowers and not to the full bed, less water is needed. And less weeds grown in the flower beds.
If installing a drip system seems like too much work, try a soaker hose, serves a similar function. You can weave the hose in your garden beds and turn it on, it soaks the ground right near it. Placing water just where the hose is placed, instead of spraying into the air like a sprinkler can.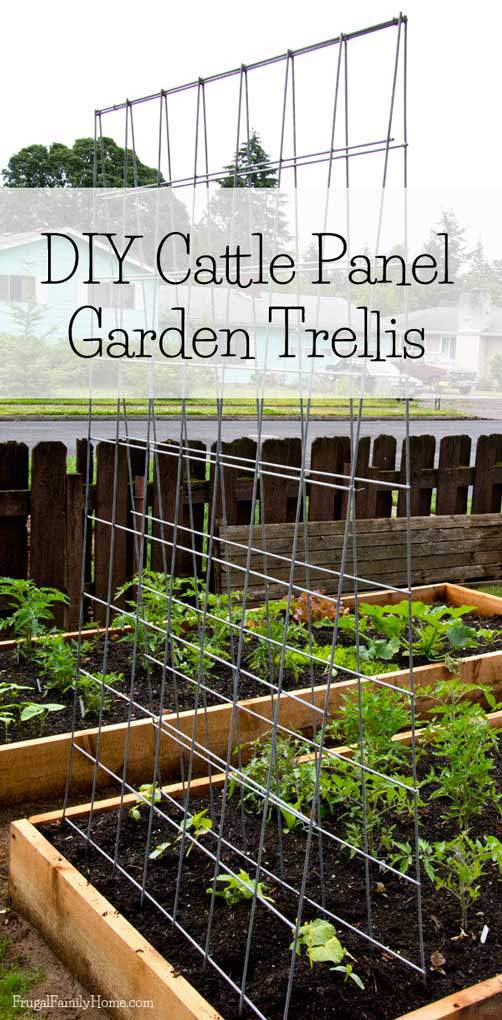 Now I don't know if this really counts as a garden tool but it is a big help in my garden. Since our garden is a backyard garden we don't have too much room to grow in. But I've found you can grow many items up instead of out in a smaller garden.
I tried a few different version of garden trellis. Things like a PVC frame with nylon netting on it and a huge square tomato cage. While those items did work, I wanted something that would last a while and be easy to store in the off-season. I didn't want my neighbors to have to look at an ugly bare trellis all winter long.
That's where the idea for making our own trellis came in. We found cattle panel fencing at our local feed store and used that to build our own garden trellis, that is not only sturdy but also easy to store. If you are looking for a long lasting trellis that can be stored flat, you can find out how to build one with just a panel of cattle fencing and a few hog rings.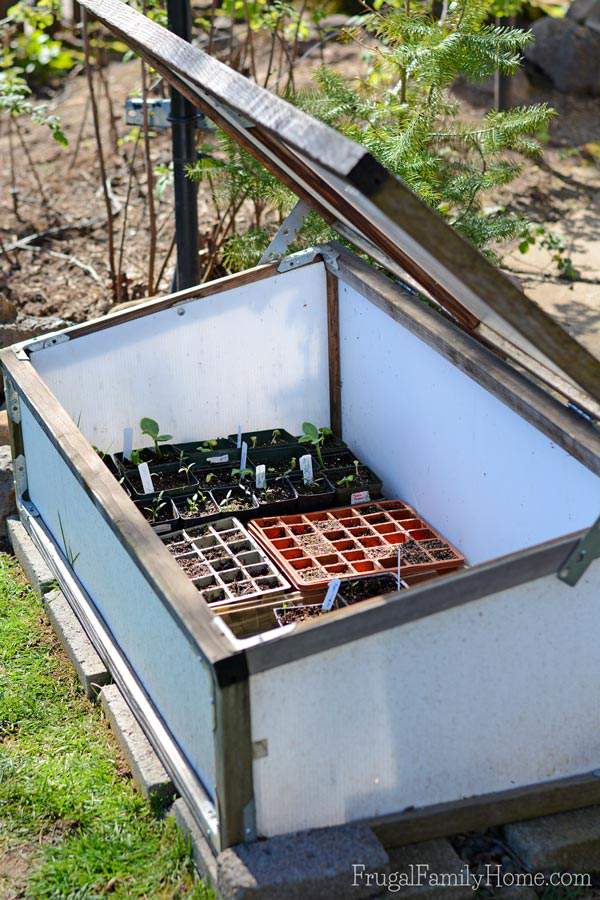 I have a grow lamp for my seedlings but I don't have a great system for hanging the light near my plants. They usually do good for a week or two inside but then it becomes so cumbersome to keep the light at the right angle and the plants up close enough to keep them inside to grow nicely.
That's why I love my cold frame so much. We purchased it about 3 years ago and it has held up quite nicely. I would love to have a greenhouse someday but this cold frame really works well to grow the seedlings until it's time to plant.
We build a rock and concrete bottom for our cold frame and then placed it on top. It situated in a sunny area of the yard so the plants get enough light and warmth to grow even in the cooler spring month. If you are looking for a way to start seeds indoors but don't have the space to grow them very long indoors, a cold frame is a good way to go.
Those are my top 5 favorite gardening tools right now for our backyard garden. A while back I shared my 10 favorite gardening tools and you might want to check that list out too.
If you want to see other gardening tools and gardening tips from the other Tuesdays in the Garden bloggers just click the link or photo for each one and see what items are favorites of theirs too. I know you'll find some great ideas.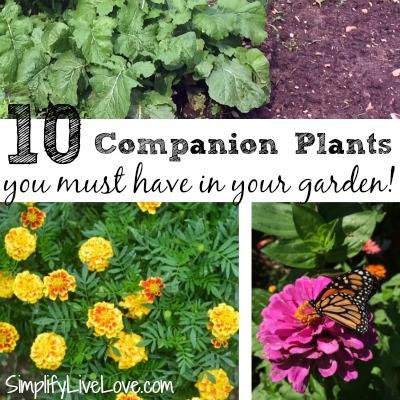 Companion Plants from Simplify, Live, Love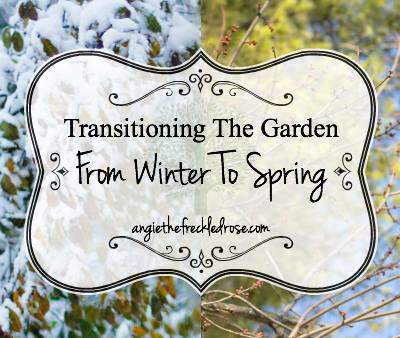 Transitioning the Garden from The Freckled Rose
Gardening Tips and Techniques from An Oregon Cottage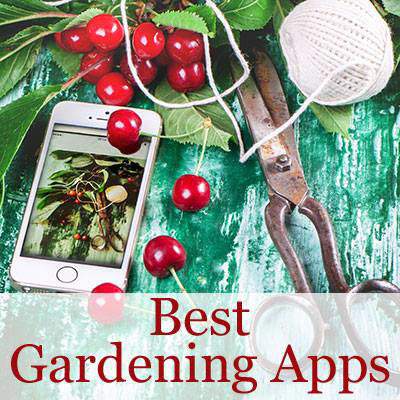 Best Gardening Apps from House of Hawthornes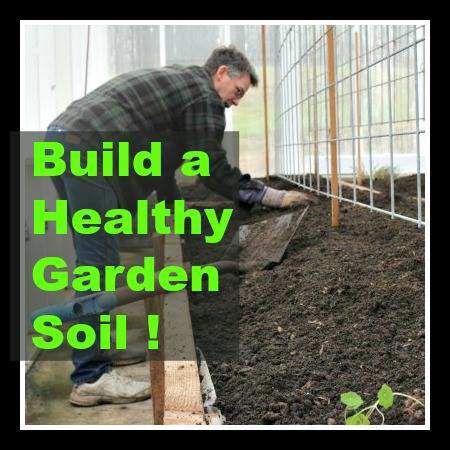 Build Healthy Garden Soil from Homemade Food Junkie
What is your own favorite gardening tool? Share it with me in the comments below.
[signoff]
See last Tuesdays in the Garden by following this link.
More Popular Gardening posts,
Companion Gardening Guide
How to Grow Lettuce
How to Grow Sugar Snap Peas
Get the Companion Plants List
When you join the gardening email list, you'll not only get gardening tips sent to your inbox, you'll also get the companion plants list too.