Make Your Own Liquid Hand Soap,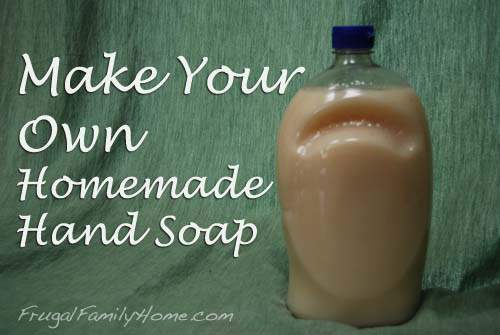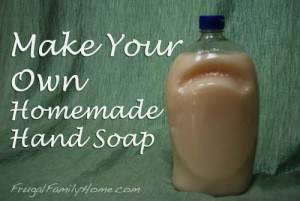 My friend Sandra at The Sensible Mom, has a great video on how to make your own liquid hand soap. This is a great recipe and I have used it many times successfully. I usually have trouble remembering to start this recipe early enough to get it done before bed. The first time I made this soap I let it sit too long and I added too much grated soap and the soap ended up being solid again. I cut it up with a knife, added some water and mixed with my mixer and all worked out in the end. But I did learn I don't want it to sit overnight without being stirred.
Since that first failure or near failure,  I have made this recipe quite a few more time with great success. I do buy some liquid soap to make my foaming soap which I will share tomorrow. But almost all other soap is made with the recipe that Sandra shared or a new version I found recently.
You can see my full post of how to make your own here or watch Sandra's video below.
Can't see the video try here.
Recently I read a little different technique in making liquid hand soap. It is really close to Sandra's recipe except, I tried using less grated soap just about 2 ounces instead of 5 oz and then I added 4 cups of water to the soap and heated it until it was dissolved. I added 4 cups of cold water to my gallon jug and then poured in the warm soap liquid and shook the container then topped it off with the rest of the liquid to make a gallon. This worked out great and I didn't have to worry about it setting up too hard like in the past. I do have to give it a good shake before pouring it each time into my soap dispenser.
I found this new recipe in this Kindle book,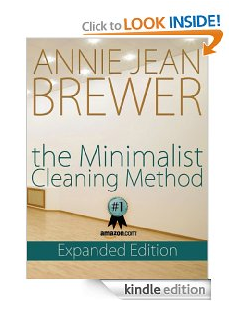 The Minimalist Cleaning Method Expanded Edition
along with the liquid soap recipe there are quite a few other cleaning recipes too. If you are looking for a way to make most of your own cleaners with minimal ingredients to purchase you will want to give this book a read. Even if you don't have a Kindle you can get the
Kindle app
to be able to read Kindle books on your computer, tablet or smart phone.
[signoff]