Are you wasting food and you don't even realize it? Food prices continue to rise little by little and making the most of what you have is important to keep your food budget low.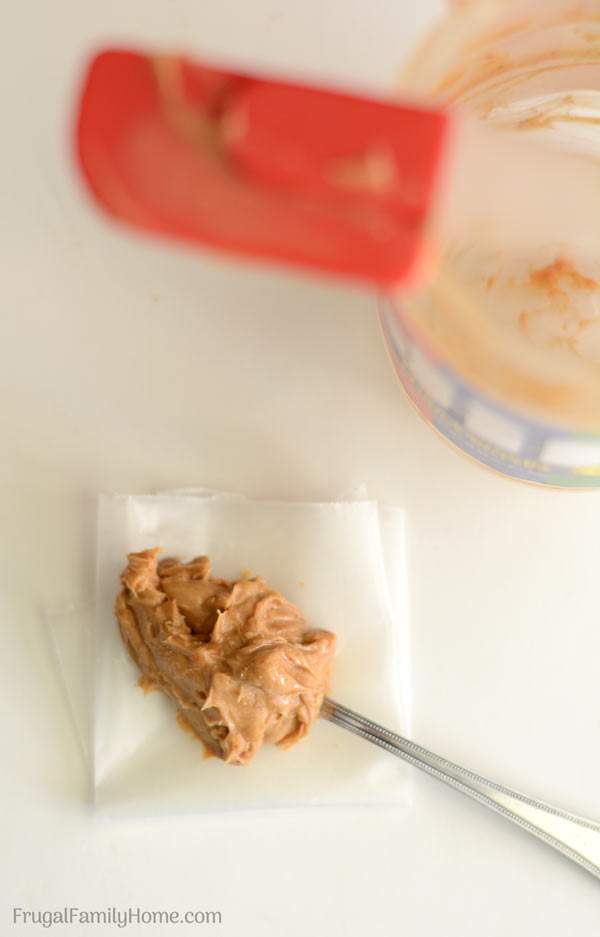 We try to make the most of each food item we have and I'm sure you do too. I try to use up fresh fruits and vegetables that will go bad more quickly before opening up a can or taking fruit or vegetables out of the freezer.
We make breadcrumbs out of the heels of bread so they don't go to waste. We also eat leftover regularly to keep from having to throw them away when they go past their prime.
But there was one way I was wasting food and maybe you're doing the same and don't even realize it.
How I Realized I was Wasting Food
It was one of those mornings when I was running late at getting breakfast made for the hubby and kids. The morning just didn't start out right.
My son didn't want to get up, I keep telling him to get up.
The dogs were begging to go out, if I don't take them out it just makes more work for me. And my hubby needed to get off to work. It was a busy morning.
I grabbed the jar of peanut butter to make everyone's peanut butter toast and it was almost empty. I decided it wasn't enough to bother with. I left it on the counter and grabbed another jar out of our stockpile and didn't think much about it.
After my husband was off to work, my kids were eating breakfast and I was deciding if I wanted toast or not for myself. I looked at the almost empty jar of peanut butter.
The morning had been busy, it wasn't worth scraping that jar of peanut butter. I rationalize it can't be that much maybe a quarter of a serving. After all, it's only the bits that were stuck to the sides and a little in the bottom.
I thought to myself why was it even returned to the refrigerator because it was obviously empty. But then my frugal thought process kicked in and I had to know how much was left in that jar. I couldn't let it go.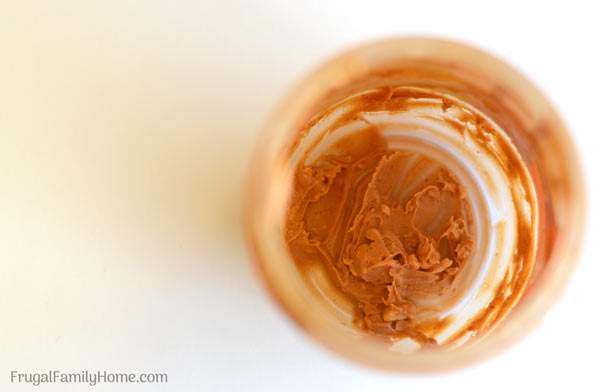 Questioning Was I Really Wasting Food That Much?
Would it be enough for my toast? Would it be worth my while? I had to know.
I found my small spatula. You can use a large spatula but I found the small one gets more out and it's easier to fit into the even small opening in the jar.
I scraped around until I was able to get the peanut butter jar almost clean. And what did I find? Enough peanut butter for my toast that morning.
Wow, that was more Wasted Food than I Would Have Guessed
I had almost thrown away a whole serving without any thought. Now it might not seem like much but hear me out.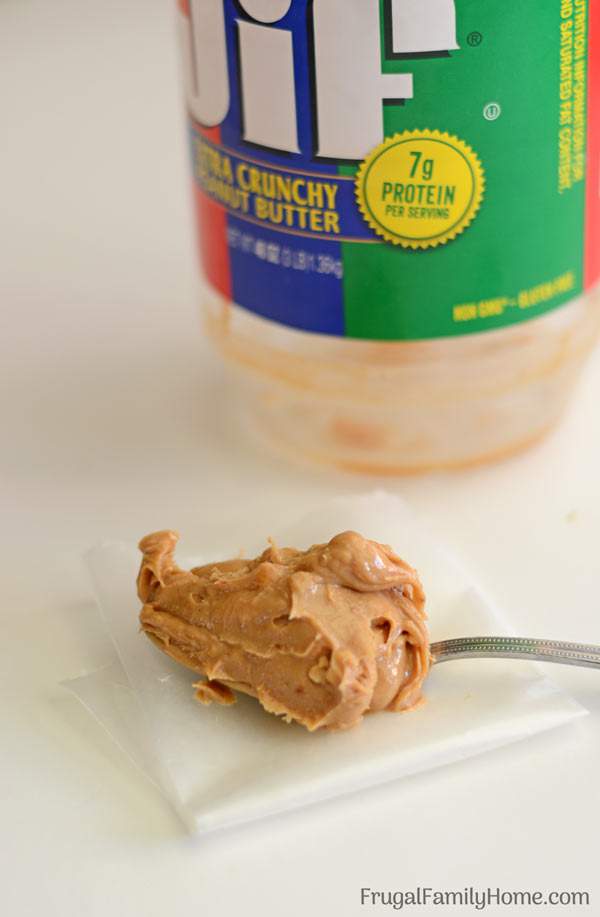 Have you ever really thought about how much you are leaving behind in those cans and jars? It can be a serving and over the course of a year that can add up to a full can or jar being wasted.
Would you really throw a whole jar of good food away? No of course not. But if you aren't scraping the jars and cans before discarding them, that's what you could be doing.
My new motto will be not a drop left behind to waste.
Other Food Waste Stopper Ideas
If you have jam left in your jars a great way to use it up is to make end of the jar popsicles. It only takes a few minutes and some popsicle molds to make.
Make Breadcrumbs from the heels of Bread
Don't let a great sale on garlic go to waste, make freezer garlic cubes and keep them usable longer.
Keep your fresh ginger longer by preparing it for the freezer.
Pin it For Later….