Sometimes I can get some really good deals on cleaning products. With coupons and a good sale, a bottle of household cleaner can be fairly cheap. But I'm not sure about using so many chemicals in my home to keep it clean, when I know I can make my own household cleaners without all the chemicals and still save money.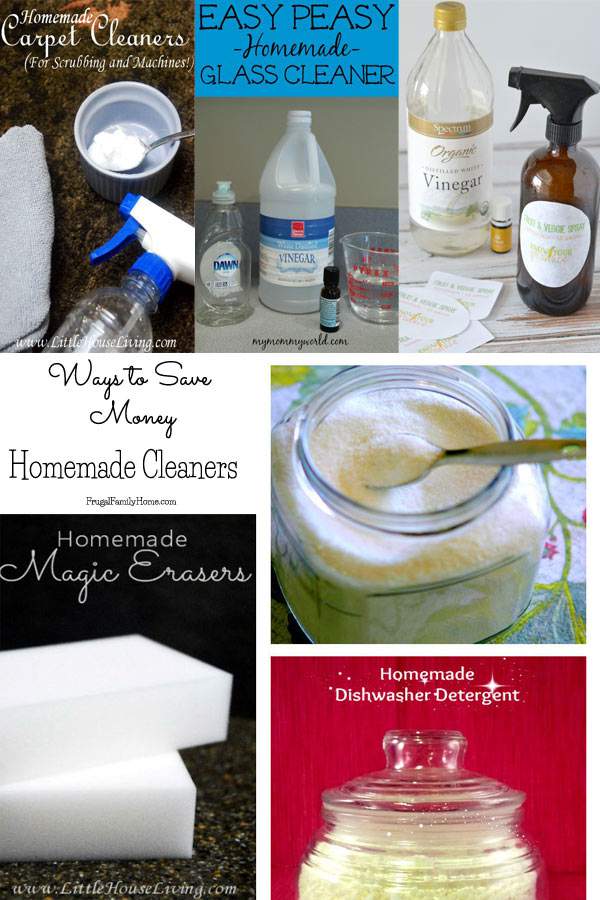 I have seen lots of recipes for household cleaners around the internet and I've tried a few myself. Most of them I have found clean just as good as the commercial cleaners. So today I'm sharing a bunch of different household cleaner recipes so you can make your own cleaners not only to save money but to help cut down on the chemicals you use in your home.
Homemade Shower Cleaner
Last year I made a batch of Homemade Shower Cleaner and it worked even better than the commercial stuff. It worked so well my husband noticed and said something to me about how great it cleans.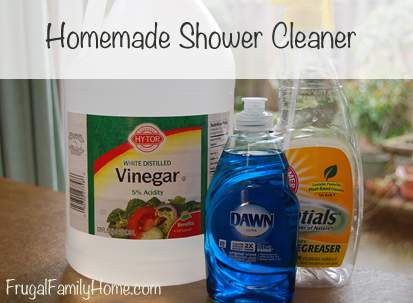 Homemade Laundry Detergent
Here's the recipe I use the most when I make my own laundry detergent. It's easy to make and doesn't cost much at all. It last a long time too.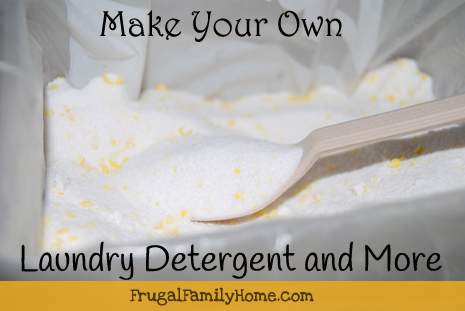 Here's a few more Laundry Detergent Recipes to try,
Homemade Laundry Soap from The Grant Life
Homemade Laundry Detergent from Crystal and Comp
Homemade Laundry Detergent from Heavenly Savings and Homemaking
How to Store Homemade Laundry Detergent from Snail Pace Transformations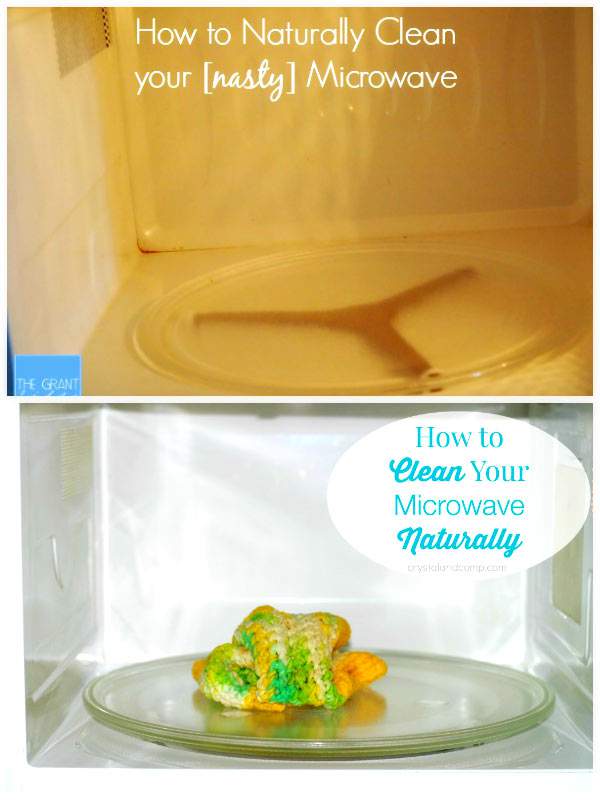 How to Clean a Microwave Naturally
Cleaning the microwave can be a nasty job to do, if you let it get out of hand. Here's a couple of ways to make the task a little easier.
With Lemons from The Grant Life
With Vinegar from Crystal and Comp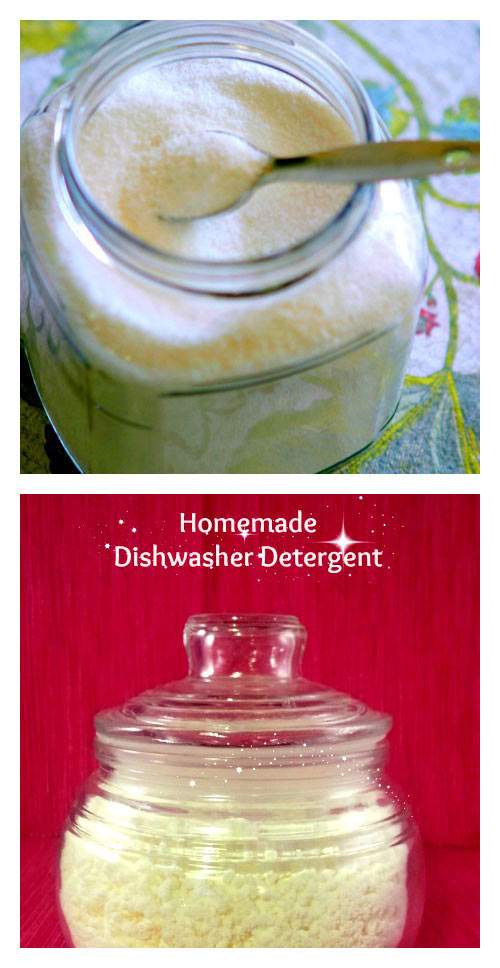 Homemade Dishwasher Detergent
Making your own dishwasher detergent isn't really hard at all. Here's a couple of recipes to try. I'm adding making dishwasher detergent to my list of household recipes to try next.
Homemade Dishwasher Detergent from Madame Deals
Homemade Dishwasher Detergent from Crystal and Comp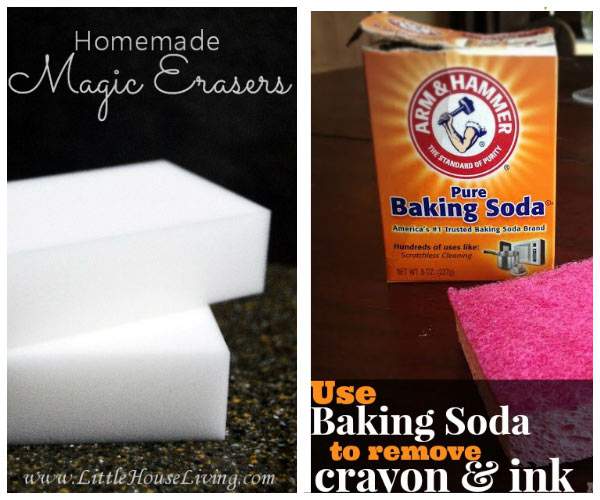 Homemade Magic Erasers
Did you know there is a way to make homemade magic erasers? Here's a couple of recipes to try to see how they work for you.
Homemade Magic Erasers by Little House Living
Magic Eraser Substitute by Military Wives Savings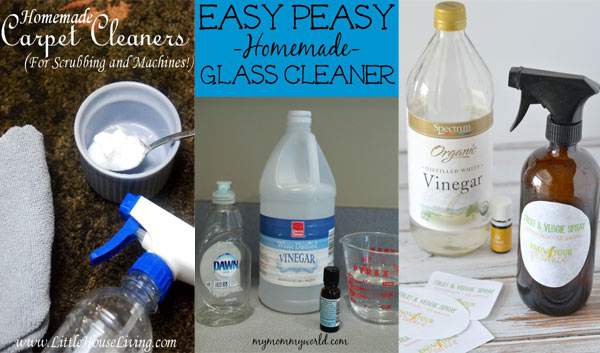 More Homemade Cleaner Recipes
Here's a few more cleaning recipes to try. I've made my own glass cleaner and household wipes but the fruit and vegetables spray is a new idea to me. I also have some copper pots that could use a good cleaning.
Homemade Glass Cleaner from My Mommy World
Fruit and Vegetable Spray from Know Your Vegetables
Homemade Cleaning Wipes from Little House Living
How to Remove Vomit Smell from Meaningful Mama (skip to the recipe, if you are squeamish)
Homemade Natural Scrubbing Cleaner from Northern Cheapskate
Homemade Carpet Cleaner from Little House Living
How to Clean Copper Pots with Vinegar and Salt from What's Up Fagans
So what cleaning recipe do you think you will try first? Or do you have a favorite cleaning recipe? I would love to have you share in the comment below.