Do you have a plan for your dinners this week? If not maybe you can find some meal plan inspiration in this week's menu plan.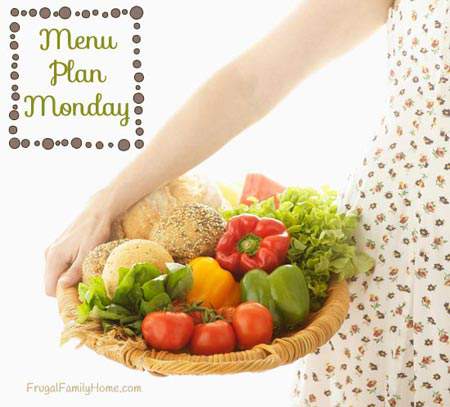 This week we are having a few frugal meals. I always love to make breakfast for dinner. One because it's simple and easy to make and two because it's frugal. For about $3 our family of 4 can eat dinner for breakfast. At less than a dollar a person, I would call that frugal.
I have lots of chicken meals in the freezer. We'll be eating three of them this week. I love how easy it is to make sesame chicken especially since I diced the chicken before packaging it for the freezer. Yeah, for only having to handle the yucky raw chicken once.
Yakisoba is another yummy dish we love and it's on the menu this week too. I slice the chicken breast thinly before freezing it. Again no handling the raw chicken, just drop it into the pan from the freezer bag and cook.
Our final chicken dish is Italian chicken a flavorful freezer meal that is so easy to make. I usually grill it on the barbecue but since it's a bit chilly, I'll be broiling it this week.
We will also be having split pea soup. Soup is a great inexpensive way to stretch meat. I'll be using a ham and ham broth I froze from Christmas for this dish to make it even more frugal. But at less than a $1 a serving, it's still a frugal meal.
This last meal is one my son has been asking for, for a while. It's sloppy joes. He loves them and since he has been waiting so patiently, they are on our meal plan this week too.
What's cooking at your house this week?
Here's what's on our Menu for this Week,
Dinners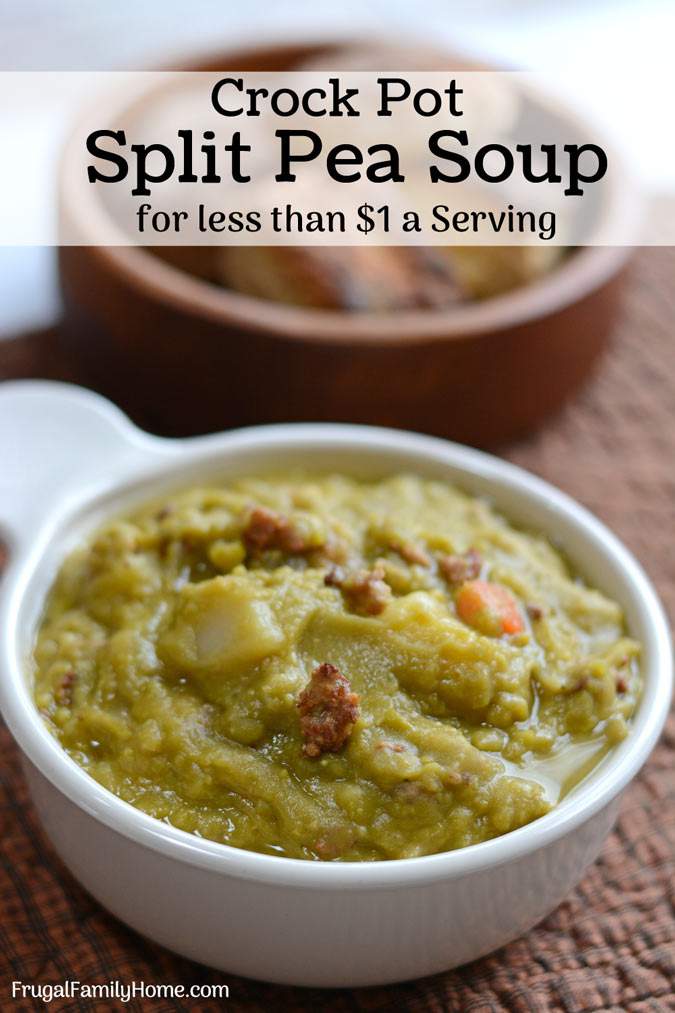 Split Pea Soup, Salad, and Fruit
Sesame Chicken, Rice, and Stir Fry Veggies
Waffles, Eggs, and Sausage
Yakisoba Chicken, Salad, and Fruit
Ham, Rice, and Green Beans
Sloppy Joe's, Chips, Fruit, and Veggies Sticks
Italian Chicken, Mashed Potatoes, and Broccoli
Lunches
Leftovers most days
Tomato Soup and Sandwich
Dairy Free Macaroni and Cheese with Sliced Hot Dogs added, with Fruit
Breakfast
Toast with Eggs
Double Chocolate Donuts, Eggs, and Sausage
Apple Mini Muffins, Eggs, and Sausage
[signoff]

Do you need help planning your menu? Find my menu planning tips here with a free printable menu planner page and here for  my frugal menu planning tips.
Find more menu plan ideas at Org Junkie too.
This post contains affiliate links. Thanks for your support.