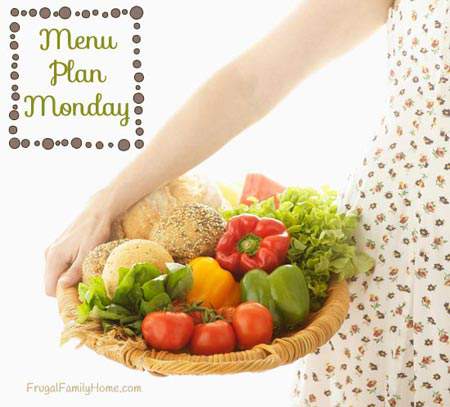 How is the start of your week going? I hope it has been good so far. This week I'm relying on a few freezer meals, I'm making some soup and a stew for dinner too. Don't you just love soups and stews this time of year? I know our family really enjoys them. Finally I will be making a chicken pot pie soup, it's a new recipe to me so I am can't wait to give it a try. Here's our menu plan for this week,
Dinners
Chicken Haystacks with Fruit
Hamburger Soup with Homemade Biscuits
Salmon Patties with Tartar Sauce, Rice and Vegetables
Build Your Own Haystacks with Fruit
Chicken Pot Pie Soup with Butter Dips and Fruit
Pulled Pork on Baked Potatoes with a Salad
Beef Stew, Homemade Rolls and Fruit
Lunches
Most days will be leftovers
Grilled Sandwiches with Chips
Snack type lunch
Breakfast
Baked Maple Bars with Eggs and Sausage
Pancakes with Eggs and Sausage
Toast and Hard Boiled Eggs
What's your favorite meal this time of year?
[signoff]