My aunt stopped by for a visit and she was bearing a gift. She had brought us a nice bucket of plums from her plum tree.
These plums were very plump, juicy and flavorful. But I knew we wouldn't be able to eat them all before they would go bad so I decided to make some jam.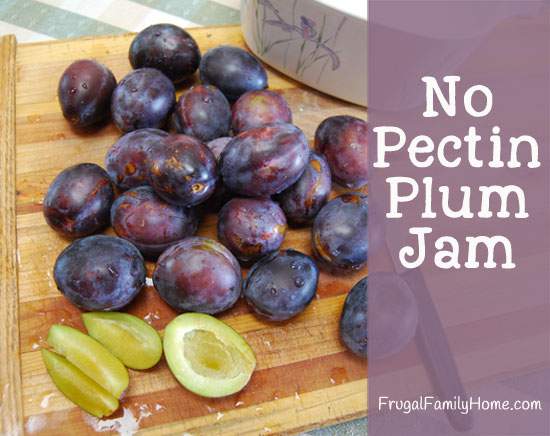 After I held a few out for eating I took the other three pounds and washed them really well. I don't know why but plums always have this gritty, powdery substance on them, so I scrubbed that off. Then I sliced them in half to remove the pit. Then I chopped them up a bit and added some sugar to them.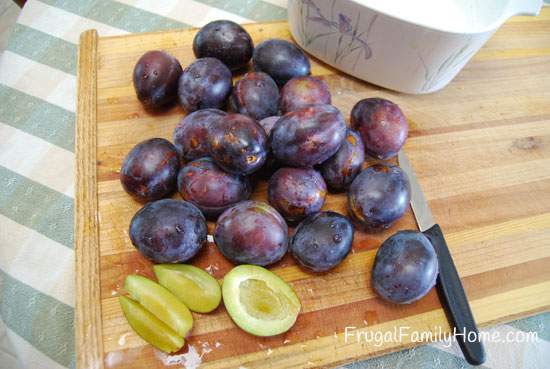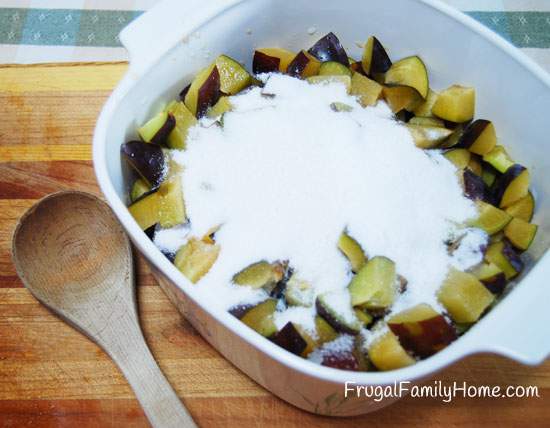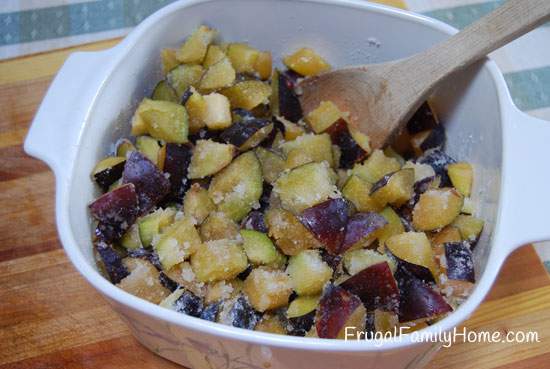 I gave them time to sit in the refrigerator overnight to make some nice juice to cook them in the next day. This process called maceration and helps to bring some juice out of the fruit.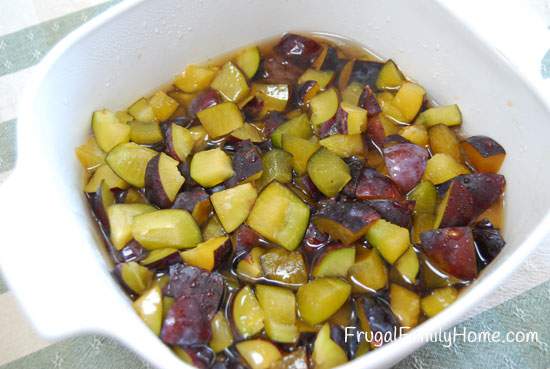 The next day I had lots of juice in with the plums so it was time to cook them up. At first, the mixture is just juice and chopped plums.
But as the cooking goes on the liquid boils off and the skins color the jam to a lovely dark purple. You want to boil and constantly stir the mixture until you reach the gel point, which is 220 degrees.
To test the gel point I usually place a small plate in the freezer and then when I am ready to test the jam,  I add a small amount of jam to the plate and then back into the freezer it goes for a minute or two.
If the jam seems to be set, no longer runny, then I am ready to stop the cooking process.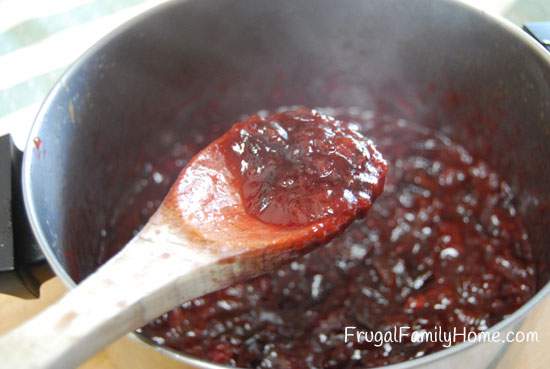 Once the jam was at the gel point I processed it in a water bath canner and ended up with three jars of plum jam. One jar was opened right away by my husband, to use as a topping for his ice cream. 🙂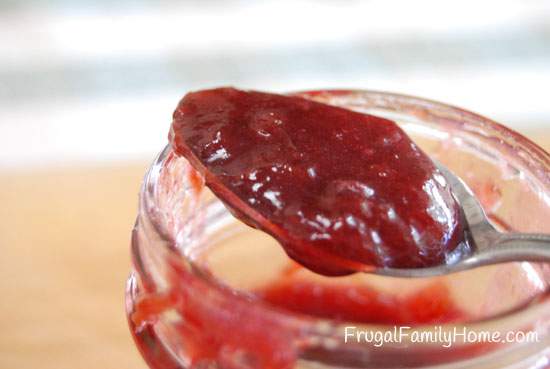 Here's the recipe I used for my jam.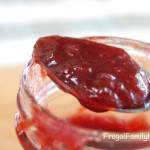 Print
No Pectin Plum Jam
Ingredients
3

pounds

of Plums

washed, pitted and chopped

1

cup

of sugar
Instructions
Mix the plums with the sugar and let sit overnight in the refrigerator.

Place the plums and any liquid into a large pot and cook over high heat to the gelling point (220 degrees) stirring constantly.

Cool and store in the refrigerator or you can process it in a water bath canner.
This was my first try at making plum jam and it turned out so well I am sure I will be adding it to my canning list for next year.
Have you tried a new recipe lately?
This post is part of the Make it from Scratch Challenge hosted by Crystal of Money Saving Mom
SaveSave
SaveSave