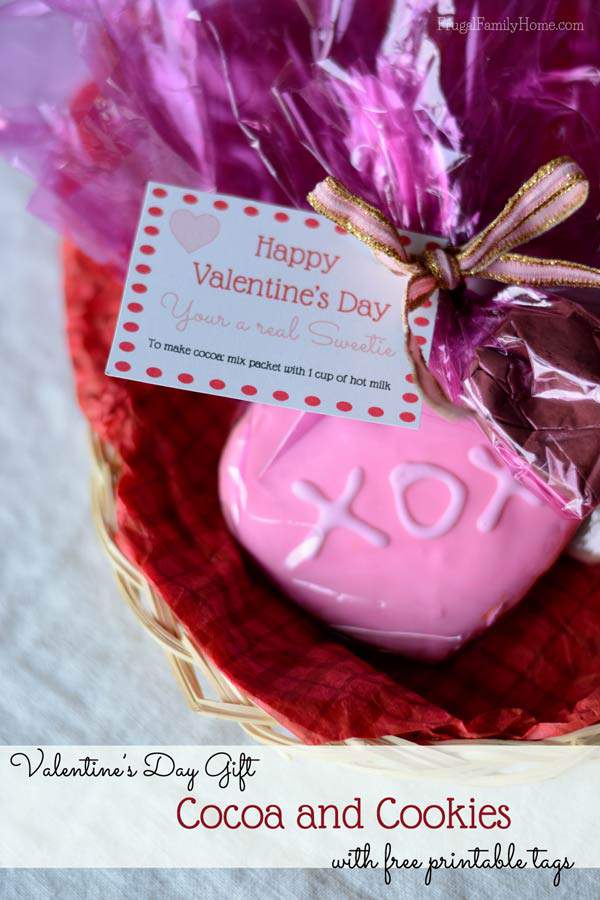 Last week, I shared how to make cute conversation sugar cookies. The week before that I shared a hot cocoa mix recipe that is super easy to make. Now I'm putting both of those projects together to make an easy Valentine's day gift of Cocoa and Cookies.
These would make a great Valentine's day gift that can be personalized, by what words you put on the cookie. But also it's a consumable gifts, so the recipient doesn't have to find a place to store it. They can eat it up and no Valentine's day clutter left to deal with.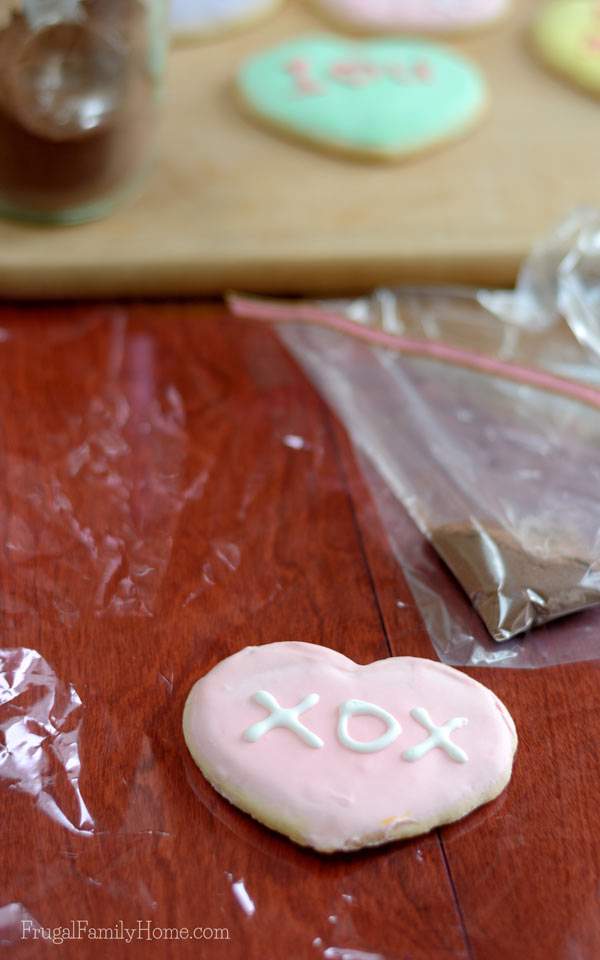 Wrapping the Cookies and Cocoa Mix
After I made a batch of conversation cookies and decorated them. I mixed up a batch of the hot cocoa mix. Then got busy wrapping them up in cellophane wrapping paper. This way the cookie would show through really nicely.
I thought about wrapping the hot cocoa mix just in the cellophane, but I thought it would be way to messy. I instead added a tablespoon of cocoa mix to a fold and close baggie and tied the top shut. Then wrapped the hot cocoa package in the cellophane, to make sure it didn't spill out when opened.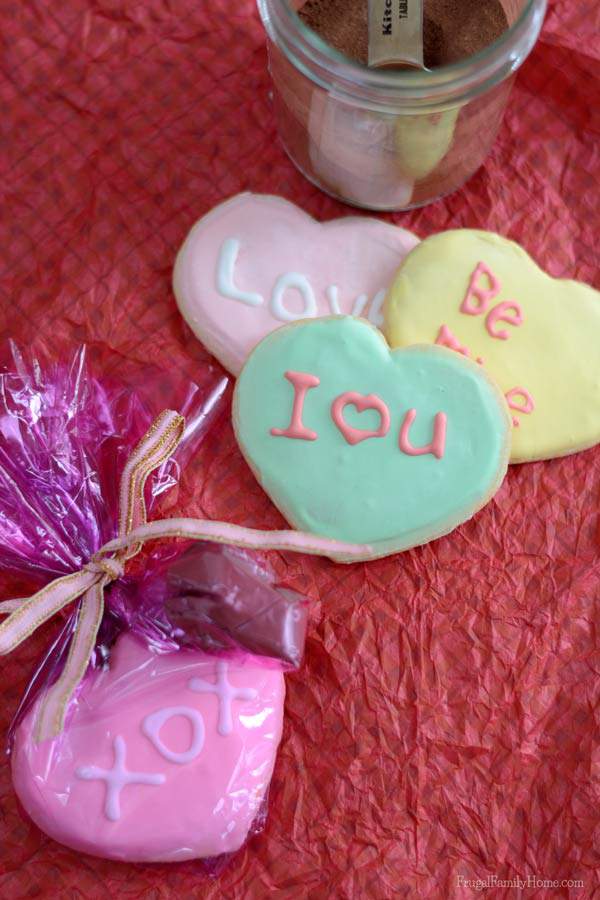 I used a square piece of cellophane to wrap the cookie. I folded the extra behind the cookie so the cookie's writing would show through nicely. It took me a few tries to see what looked best. I tried a rectangle of cellophane first, but it just would fold up nicely, a square works much better.
I used a piece of ribbon to tie both the wrapped cookie and cocoa mix together and then added the printable tags. I think they turned out quite cute. This gift is definitely something I would love to get.
Print the Gift Tags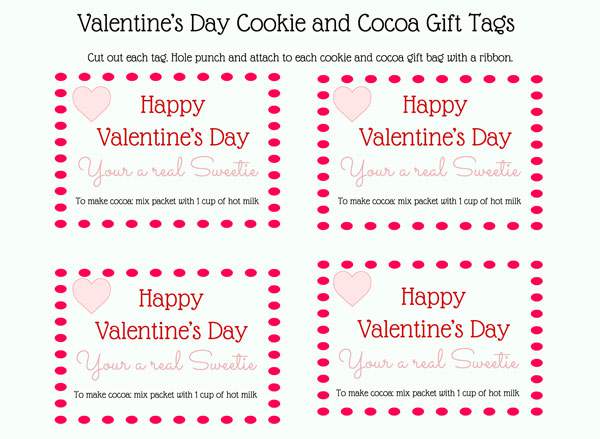 If you will be making these cocoa and cookie gifts, be sure to download the printable tags to go with them. Just click on the photo above or use this link. I made 8 gift tags to a page, if you are making a bunch you won't need to use too much paper. I printed mine onto card stock paper, so they would be more rigid and look nicer.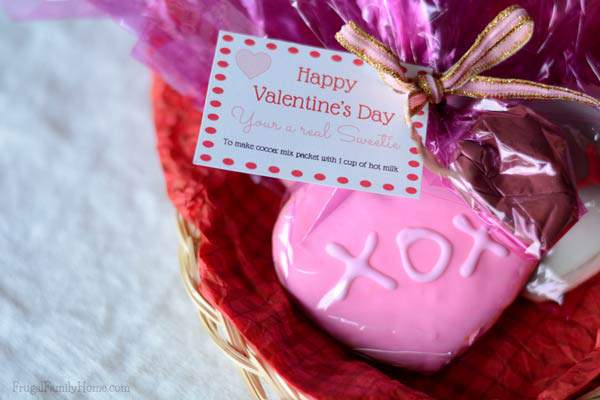 Will you be making any homemade gifts to give for Valentine's Day?
[signoff]
Here are some more sweet treat recipes that would work well as gifts too,
Double Chocolate Biscotti
Homemade Chocolate Fudge
Easy Strawberry Chocolate Chip Fudge
Honeycomb Candy
SaveSave